International Recruitment for UK Employers
Address your staffing headaches with this practical guide to global recruitment and immigration
Time: 0930 -1245
Price: £199 + VAT per attendee 
For all dates: Register here 
Wednesday, 14th September '22 
Thursday, 1st December '22
Does your organisation have a global talent acquisition strategy? 
Struggling to recruit? Brexit and Covid have left most UK employers are at their wits' end, needing immediate and workable guidance on where to find workers. This unique briefing examines the feasibility, practical steps and potential pitfalls of overseas recruitment.
By the end of this intensive three-hour briefing, you'll be able to: 
Format a strategic international recruitment drive
Answer your executive's questions about new recruitment markets
Understand the practical steps of finding the right workers for your industry and vacancy level
Become abreast of the most up-to-date immigration, visa, tax and sponsorship considerations
Optimise your onboarding and relocation processes to ensure retention
Hear industry-specific case studies and inside tips
Why train with us
Drawing on our decades of experience and feedback from our delegates and trainers, this comprehensive one-stop course answers your questions, provides a straightforward blueprint and ensures you understand and fulfil the needs of a sponsor.
Delegate feedback from similar events
"Thank you for covering topics that are so relatable to the present day and for bringing light and shade to each of them. I am now equipped with some really useful takeaways that will help our organisation become better prepared in facing these challenges as we navigate our way through this recruitment crisis/revolution".
"Really interesting case studies and insight,  the whole day was very interactive"
ONLINE TRAINING COURSE PLATFORM
Zoom - An encrypted zoom platform with password access. Click here for further information and to test access 
Prefer to run this course In-house?
We do offer this course as a face to face or online in-house training option for groups of 5 or more – a cost effective training solution for teams, if this would be more suitable, please email me at molly.sampson@bfi.co.uk  and I will be happy to send you more details
Which functions will benefit from attending
HR, SECURITY, RECRUITMENT, LEGAL & COMPLIANCE, DIRECTORS & MANAGERS RESPONSIBLE FOR IMMIGRATION & RIGHT TO WORK CHECKS, VETTING & SCREENING, ADMINISTRATION & OPERATION, HR AND RECRUITMENT PROFESSIONALS, ADMINISTRATION, TRAINING, RISK, COMPLIANCE, LEGAL, POLICY, OPERATIONS AND ALL LINE MANAGERS AND DIRECTORS AND STAFF WITH RESPONSIBILITY FOR NON-UK EMPLOYEE RECRUITMENT
Hear from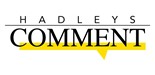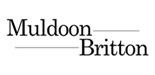 Schedule
Welcome and objective-setting
Elizabeth Smith
Director of Research , Business Forums International Ltd. (BFI)
Elizabeth is director of research and a founding co-director at Business Forums International. She is responsible for all programme content and writing, and researches current areas of interest for senior HR professionals in large organisations. BFI is the UK's leading HR risk specialist conference and training provider, delivering key and timely information to over 3,000 delegates a year both through public and in-house training courses. Before founding BFI in 1996, Elizabeth specialised in researching corporate financial programmes in Asia and the Middle East, based in Dubai. She also worked in advertising and publishing in the Middle East and London. Elizabeth was educated in the West Indies, Saudi Arabia and Belgium before reading Modern Languages at Durham University. She is currently developing an online training course for line managers to raise awareness of menopause symptoms and ways that employers can work to make their workplaces more inclusive.
A chance to revisit your reasons for attending the course, meet fellow delegates and establish and agree learning objectives
Understanding the feasibility and pitfalls of international recruitment: is it going to work for your organisation?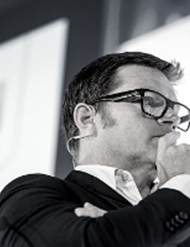 Tom Hadley
Business Coach & International Workforce Consultant , Hadleys Comment
Tom is an independent consultant and business coach specialising in high-impact strategic communication and workforce issues. Over the last twenty years, Tom has worked with global employers, international institutions, government ministers and two of the UK's leading business organisations. He reaches into this to provide training and consultancy services in areas such employer brand, leadership, reputation management, research-led campaigning, employee engagement, public speaking and media training. Tom is the author of a number of White Papers and research reports on the evolving world of work and is a regular keynote speaker and media spokesperson. Campaigning activities have focused on Covid-19 business support measures, preparing for Brexit, promoting the positive role of business in society and making change happen on equality and inclusion. During his time as Campaigns Director at the REC, Tom also established the Future of Jobs Observatory to pre-empt future skills needs and the implications of AI adoption. His current work with the International Labour Organization (ILO) involves delivering advocacy training to business bodies from around the world and bespoke support in areas such as evidence-based advocacy and crisis management. Over the course of his career, Tom has been a representative on over a dozen government forums and served on the European board of the World Employment Confederation. He has a Masters in International and European Law from Assas University in Paris and is a fellow of the Royal Society of Arts (RSA). He is a qualified rugby coach and an unrepentant aficionado of 1980s French pop.
Post-Brexit and post-Covid recruitment landscape
Key elements of the decision process: vital issues to consider
Costs/feasibility/risk/potential pitfalls and protocols: elements of a workable plan
Understanding the mechanics of the process
A data-focussed analysis: where will your workers come from: markets, sectors and type of workers
Considerations for hard-to-fill positions
Dos and don't's: job fairs, brain drain agreements and other considerations
Adapting your employer brand for an international talent pool: what to communicate and how?
What does your candidate need to make a decision? Lifestyle and relocation essentials
How and where to advertise
Proactive recruitment to put you ahead of the game
Essential legal considerations to ensure compliance avoid illegal working penalties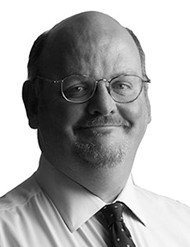 Simon Kenny
Partner & Head of Immigration , Muldoon Britton Immigration
Simon is a solicitor and works on immigration matters. He joined Muldoon Britton as a Partner and Head of Immigration in May 2022 Simon works with individuals, companies and universities regarding immigration compliance issues. These include new individual immigration applications, Skilled Worker and Global Business Mobility, illegal working penalties and sponsor licence suspension. Simon has managed global immigration programmes and post-Brexit immigration compliance in respect of business travellers working across the EEA. His previous experience includes many years as an immigration officer and as a manager in Big 4 professional services companies. Simon has a focus on achieving practical outcomes for clients, an understanding of wider global mobility issues and creativity in finding solutions which work, all of which informs his immigration advice. Simon has been a recommended lawyer by the Legal 500 in every edition since 2015 and, in 2019, was individually commended in the Financial Times Innovative Lawyers Europe Awards for research and analysis conducted regarding Certificate of Sponsorship allocations. He writes media articles and is a keen blogger and Twitter user.
EU Settlement Scheme: employing existing and new EU/EEA and Switzerland employees
Skilled workers and intra-company transferees
Change of employment/secondments/termination/promotion/absences
What are the key UK work routes and immigration statuses?
Where to get updates to stay on top legally
Tax issues and spousal visas
Payroll implications
Risks and liabilities for employers
Eligibility and processing considerations
What are the steps to take and where do the challenges lie?
Understanding cost implications
What are the essentials of compliance?
GDPR
Reporting and record keeping
Checks and documents
Writing and communicating a workable policy
Ensuring your compliance is ongoing
Home Office audits
Case studies
Industry-specific case study discussion and inside tips
Effective onboarding to ensure retention
Relocation essentials: what will your new employee need to know?
Exploring the idea of remote recruitment and team building and managing: brave new world?
Case studies: IT, health, academia, hospitality
Final questions and wrap-up
Contact us to book or discuss our events & services

01983 861133


info@bfi.co.uk
ONLINE TRAINING COURSE
International Recruitment for UK Employers
A practical guide to immigration and global recruitment