Right to Work Checks and Document Verification for Non-UK National Employees Workshop
Time: 0930 - 1600
Price: £375 + VAT per attendee 
With the raft of updates and amendments coming through from the Home Office, the impact on employers has been significant. It is important that organisations ensure they understand the new legislation and restrictions upon employing EU citizens and implement the new rules accordingly.
As an employer you are required to carry out right to work checks for all your employees, whatever their nationality, and need to understand the latest Home Office requirements to ensure compliance. That's quite a challenge, given the sheer volume and complexity of authenticating often unfamiliar documents - carrying out these checks correctly will protect your organisation from fines, penalties as well as reputational damage.
Why attend?
For the last twelve years, BFI has been running this practical and interactive workshop throughout the UK. Hear from a top immigration and document verification specialist and ensure that your policies and procedures protect your organisation.
Understand the new restrictions upon employing EU citizens
Implications of Brexit & the EU Settlement Scheme on checking right to work 
Understanding who can work in the UK
Prevent illegal working: legal clarification of your responsibilities
Is your policy legally compliant?
How to verify a non-UK candidate's immigration status
What records you need to keep to prove Right to Work checks were made
See case studies of fraudulent documents which have been used to attempt to obtain work
Checking and verifying identity documentation from outside the UK including:

Passports
BRP's
Birth Certificates
Visas
Workshop specialists:
Ian Westwood - Leading Immigration Consultant
Lucy Walmsley - Senior Immigration Consultant 
Recent delegate feedback:
5/5 "Really good considering challenges of online" - New Directions
"Great informative course, provided good insight into the authenticity of ID documentation" - Dept. for Business Energy & Industrial Strategy
5/5 "Great presentation, like the interaction of the pm session" - Buckinghamshire Council 
We do hope you can join us.
We can tailor any of our events to run in-house for your organisation, find out more here
Platform: Zoom - An encrypted zoom platform with password access. Click here for further information and to test access 
Which functions will benefit from attending
HR and recruitment professionals, administration, training, security, risk, compliance, legal, policy, vetting and screening, operations and all line managers and directors and staff with responsibility for Right to Work checks and non- UK employee recruitment, vetting and screening
Hear from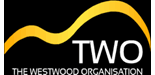 Schedule
Welcome and housekeeping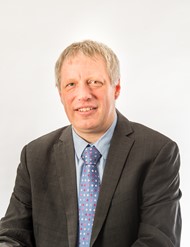 Ian Westwood
Immigration Consultant , The Westwood Organisation
Ian Westwood worked at the Home Office from 1993-2003. He was an operational Immigration Officer serving at Heathrow, Gatwick and Dover before being promoted to Chief Immigration Officer based in Croydon. Since then he has set up his own consultancy business, providing training and immigration advice to a variety of corporate and private clients on the subject of Immigration. He is regulated by the Office of the Immigration Service Commissioner to provide immigration advice in the UK. Ian's training credentials include the Chartered Institute of Personnel and Development's Certificate of Training Practice and the Belbin Team-Role Accreditation.
Introduction to the day and identification and clarification of objectives
Understanding immigration status & right to work in the UK
Why is document checking important?
Typical documents you will expect to see
Understanding immigration status & who can work in the UK
EEA workers & Brexit implications
The new points-based system
Students & employment
The new graduate visa route
Family visas
Policy & Practice: Right to Work Checks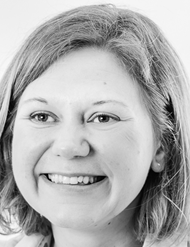 Lucy Walmsley
Senior Consultant , The Westwood Organisation
Lucy is our senior consultant, and provides corporate client support. Having previously held responsibility for immigration compliance at the University of Southampton, she has useful experience of the hoops and hurdles of compliance. Lucy regularly conjures up client guidance notes to simplify Home Office jargon and save clients from the frustration of navigating the Home Office website. Lucy is a regulated advisor with the OISC and a Chartered Member of the CIPD.
What is the statutory excuse?
Why is it so important: civil penalties, criminal penalties, risks for sponsors?
How to obtain the statutory excuse: manual checks & online checks
When to undertake right to work checks: pre-employment checks & follow up checks
What to copy
The record & what this looks like for manual or online checks
UKVI online systems: View and Prove, and the Employer Checking Service (ECS)
GDPR compliance
Common issues: expired documents, non-British documents, agency workers etc.
What to do if you cannot obtain evidence of right to work
Checking identity documents
Acceptable documents (List A & List B) in more detail with tips
The four steps to document checking

Step 1: Imposter
Step 2: Genuine document/security features.
Checking identity documents (continued)
Four steps to document checking (continued)

Step 3: Counterfeit document/ signs of alteration
Step 4: Sense check

How good do you need to be?
What to do if you spot an irregularity
Contact us to book or discuss our events & services

01983 861133


info@bfi.co.uk
Really useful - worked in HR for 18 years, and not had more useful identity check training.

Great informative course, provided good insight into the authenticity of ID documentation

Amazing, high quality teaching, I feel very confident about making checks going forward

Really happy I came on the course, I learnt a lot!

Very informative, left with a much clearer understanding of document certification
Very useful and very interesting, enlightening
Informative, well presented and gives you food for thought, thank you
SOLD OUT
Sold out
Document Verification and Right to Work Checks Workshop
SOLD OUT
Sold out
Right to Work Checks and Document Verification for Non-UK National Employees Workshop