Effective Negotiations with Trade Unions Post-Covid Workshop
Time: 09.15 - 16.00 BST
Cost per attendee: £350 + VAT
Covid has had a serious impact on workers and businesses alike and we must now work together on measures and resources to protect workers' jobs and conditions.
This important programme, developed with experts as part of our 25-year track record in union: employer relationship conferences and training, addresses the real challenges and explores solutions for workers and companies.
Understanding the implications of Covid on the process, psychology and practicality of effective negotiations will have long-reaching benefits for workers and management alike. This crucial workshop has been designed using feedback from our delegates and industry expertise. You should attend if you have a basic grasp of negotiations.
Attend this workshop to:
Understand the psychology, process and behaviours of the post-Covid negotiating process
Gain insight into the impact of Covid on UK industrial relations and legislation
Monitor, manage and influence social media challenges
Returning to the workplace post-furlough and post-Covid: maximise your relationship with your workplace unions and develop a joint-problem-solving culture
Get to grips with key legal changes and developments and ensure your unions relationships are legal and workable
Gain the tools to apply new skills in resolving real-life negotiations
Move past brinksmanship and stalemate to facilitate honest, open dialogue
Take part in practical exercises and roleplay
Learn how to foster positive union relations both day-to-day and during negotiations
Recent Feedback:
"Informative & interesting. Affirmation too of the good things we are already doing" – Nationwide Building Society
"A really useful day with lots of constructive ideas" – HCS Group
"All speakers were well-informed on topic. It made the course interesting and interactive" – Svitzar Marine Ltd
"Well-organised, good facilities" – Lincolnshire Fire & Rescue
"Excellent speakers – focussed, entertaining, knowledgeable" – IPPF
"Good practical focus rather than just looking at legal aspects" – NFU Mutual
We can tailor any of our events to run in-house for your organisation, find out more here
Platform: Zoom - An encrypted zoom platform with password access. Click here for further information and to test access 
Which functions will benefit from attending
Directors, Senior Managers, HR and Recruitment professionals, Employee and Industrial Relations, Employment Policy, Legal, Trade Union Representatives, Employment Law, Operations, Conciliation and Arbitration, Directors and Managers with industrial and employee relations responsibilities
Schedule
Welcome and breakout sessions: a chance to meet fellow delegates and establish your learning objectives and outcomes for the day
Post-Covid approaches to negotiation
Simon Long
Senior Advisor , Acas
Having worked in ACAS for over 20 years Simon has developed particular expertise in helping Trade Unions and Managers achieve the best mutual outcomes from their working relationship. In addition, Simon also carries out mediations, conciliations and plays an integral role in London's training program, delivering courses in our London offices or in-company. Simon has a wealth of experience in tailoring training and business solutions to meet the unique requirements of individual organisations. This comes in part from previously working as an Individual Conciliator in ACAS, dealing with a huge variety of scenarios arising from employer - employee disputes. Simon holds a Post Graduate Certificate in Dispute Resolution and is the designated Adviser for organisations in Islington, Enfield, Hackney, Haringey and Waltham Forest.
Trade unions response to Covid-19
Preparation for returning to work: essential consideration
Understanding & expectations: the difference between communication, consultation & negotiation
How can union policies & processes impact your negotiation?: local vs. national policies, dealing with different levels of union representation
Why do talks break down?: Encouraging and communicating directness & transparency, failure to share information, use of specific terms
How to approach negotiations – attitudes & pre-conceptions: building better relationships with trade unions prior to negotiation & consultation
15 min Q&A
What legal issues must employers consider right now?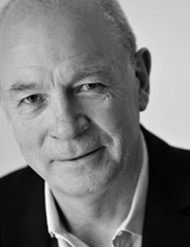 Vince Toman
Barrister , Lewis Silkin LLP
Prior to becoming a barrister, Vince worked in industry where he had first-hand experience in collective employment law and trade unions: as a shop steward; an adviser to independent trade unions; and an employment lawyer for a leading trade union firm of solicitors. Having then worked for a number of years in the Employment Department of a large city practice, he joined Lewis Silkin in January 2001. Specialties: He is an expert in trade union and collective employment law issues. He advises on industrial disputes, Information and Consultation Regulations matters (ICE and TICE), as well as European Work Council issues. He also has experience in health and safety issues, including disaster management and corporate manslaughter.
The difference between recognition, collective and national agreements;
The legal framework, how a collective agreement works (ie. Incorporation), the formalities required to make a collective agreement;
How collective bargaining works in practice;
Dealing with disputes, internal and external dispute resolution
Are your employees and representatives prepared for negotiation: what legal & contextual awareness should be in place?
Recent case law: what lessons can be learnt?
15 minute interactive legal Q&A
Masterclass I: Principles of negotiation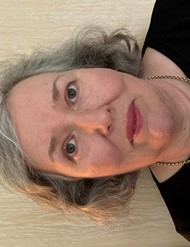 Andrea Ryland
Senior IPA Associate , IPA
Perceptions – TU strengths & weaknesses
Strategic planning: Core Business Objectives: Identifying the actual issue from the 'noise'
How to prepare for a negotiation using principles: 15 questions & their multiple uses including:
Moving away from point-scoring to constructive dialogue and building shared outcomes - avoiding confrontation
Supporting representatives facing issues with members
A detailed insight: How does the negotiation process work?
How can this be practically applied in the workplace?
Option-based negotiation model: Decision making timescales – in the moment vs. considered; ensuring best outcomes & better operations
Masterclass II: Negotiation scenario exercise - Likely post-Covid trade union situations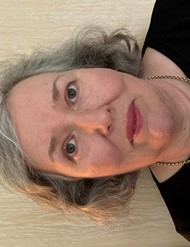 Andrea Ryland
Senior IPA Associate , IPA
Delegates will have the chance to put what they have learnt throughout the day into practice and develop their negotiation skills and approaches in this valuable training exercise. Attendees will receive detailed feedback including lessons learnt from other examples and insight into how we can get tricky negotiations right.
Wrap-up and outstanding questions
Contact us to book or discuss our events & services

01983 861133


info@bfi.co.uk
Good practical focus rather than just looking at legal aspects

A really useful day with lots of constructive ideas
Informative & interesting. Affirmation too of the good things we are already doing

Excellent speakers – focussed, entertaining, knowledgeable