Post-Brexit Immigration – Recruitment and Compliance Briefing for Employers
Time: 09:15 - 13:00 (if you can't attend live, register to watch the recording)
Cost per attendee: £250 + VAT 
Brexit has finally happened, and UK employers, already struggling with the impact of Covid, are now facing a raft of new systems, guidance and changes to the existing immigration and recruitment landscape.  Our recent sell-out series of workshops has highlighted the need for an intensive half-day briefing to give the key overviews, checklists, proposed changes and implications and expert guidance through this potential minefield.
Drawing on over two decades' worth of immigration training and conferences, we are delighted to offer this important update. Our expert speaker panel will examine how UK employers can:
benchmark compliance issues and ensure you're meeting the new requirements
avoid potentially expensive discrimination claims
get to grips with the new system and save time, money and resources
maximise your chances of a successful outcome when applying for a sponsor license
ensure your business is still able to access a global talent pool
learn the key components of planning and implementing a workable recruitment policy for 2021 and beyond
who, what, when: formulate an effective and robust communication strategy to ensure no current employees fall through the net
hear the range of considerations to budget for to avoid expensive surprises while recruiting
understand the way in which the recruitment landscape will evolve and how to ensure you attract and retain the best talent
Which functions will benefit from attending
HR and recruitment professionals, administration, training, security, risk, compliance, legal, policy, vetting and screening, operations and all line managers and directors and staff with responsibility for Right to Work checks and non- UK employee recruitment
Hear from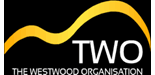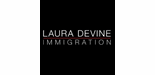 Schedule
Chair's welcome
A warm welcome on behalf of BFI, some housekeeping, rules of engagement and any updates to the day's programme.
Ice-breaker
Delegates will meet in small groups to introduce themselves and exchange expectations for the day. Bring your coffee, and enjoy the chance to network and meet fellow professionals facing similar challenges. Back in the main conference room, you will share your learning objectives to a communal whiteboard to ensure we meet them during the day as well as addressing any issues that may have arisen since we published the programme in February 2021.
Keynote address The new recruitment landscape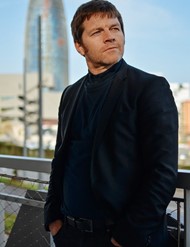 Tom Hadley
Business Coach & International Workforce Consultant
Tom is an external consultant and business coach specialising in advocacy campaigns, reputation management and global workforce issues. Over the last twenty years, Tom has worked with leading employers, international institutions, government ministers and two of the UK's leading business organisations. He reaches into this to provide training and consultancy services in areas such leadership, workforce planning, inclusive recruitment practices, public speaking and media training. Tom is the author of a number of White papers and research reports on the world of work and is a regular keynote speaker and media spokesperson. Recent campaigning activities and projects have focused on Covid-19 business support measures, making change happen on equality and inclusion and establishing a Future of Jobs Observatory to preempt future skills needs and the implications of AI adoption. His work with the the ILO involves advocacy training to business bodies from around the world and delivering bespoke support in areas such as evidence-based policy-making and crisis management. Over the course of his career, Tom has been a representative on over a dozen government forums and served on the European board of the World Employment Confederation. He has a Masters in International and European Law at Assas University in Paris and is a fellow of the Royal Society of Arts (RSA). He is a qualified rugby coach and an unrepentant aficionado of 1980s French pop.
What does the latest jobs market data tell us and how are employers responding?
How are employers reviewing hiring strategies and what is driving these changes?
What are the implications for overseas recruitment and how are businesses adapting to new immigration requirements?
What's next? How can employers act now to preempt emerging workforce challenges?
Immigration and recruitment post-Brexit: key changes and updates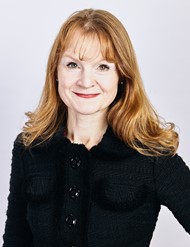 Sophie Barrett-Brown
Senior Partner and Head of UK Practice , Laura Devine Immigration
Sophie is Senior Partner and Head of UK Practice at Laura Devine Immigration. Recognised for many years by legal directories as a leading expert in UK immigration and nationality law, she is described as being "the best immigration lawyer in the country" and "a force to be reckoned with in the field"; "she sees the big picture and has a thorough and sound historic knowledge which is needed in a subject matter which is constantly changing". Sophie's clients are drawn from all sectors and range from multinational corporations to entrepreneurs, high net worth individuals and families. Sophie has extensive experience in all aspects of UK business immigration and nationality law and EU free movement. She is skilled in all Tiers of the points-based system (PBS), including sponsored migrants, entrepreneur and investor routes as well as discretionary applications. Sophie is also widely regarded for her policy work, regularly participating in policy consultations and working parties, including managing the company's numerous submissions to the Migration Advisory Committee's (MAC), Home office and the Home Affairs Select Committee, to which she has provided evidence on a number of occasions. Sophie is a prolific speaker and commentator on immigration topics, presenting internationally and commenting in the general media. Commended for her "generosity in sharing her knowledge" for the benefit of the profession and immigration law practice in the UK, she was previously Chair of the Immigration Law Practitioners' Association (ILPA) for five years, with which she continues to work extensively on various working groups and training. Sophie is currently a member of the Lexis PSL Editorial Consulting Board and The Law Society Brexit Migration Strategic Reference Group.
understanding the new regulations


skilled workers
ICT
salary requirements
language requirement

skills categories
other visa categories
PBS
costings: what should you budget and plan for?

licence
immigration skills charge
health surcharge
visa fees

recruitment: advertising guidelines to ensure you avoid potential discrimination cvlaims
new sponsorship requirements and implications
Employer deadline checklist: the practicalities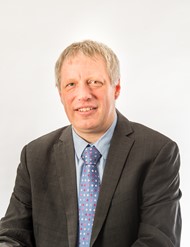 Ian Westwood
Immigration Consultant , The Westwood Organisation
Ian Westwood worked at the Home Office from 1993-2003. He was an operational Immigration Officer serving at Heathrow, Gatwick and Dover before being promoted to Chief Immigration Officer based in Croydon. Since then he has set up his own consultancy business, providing training and immigration advice to a variety of corporate and private clients on the subject of Immigration. He is regulated by the Office of the Immigration Service Commissioner to provide immigration advice in the UK. Ian's training credentials include the Chartered Institute of Personnel and Development's Certificate of Training Practice and the Belbin Team-Role Accreditation.
key dates
EUSS applications
EU/EEA/Swiss staff members
Irish citizens
when and how to apply for settled status
changes to eligibility requirements
what are the employer responsibilities?
key questions to ask EU staff
what evidence do employers/employees need to produce?
EU employees entering the UK for work post-Brexit
Scenarios and practical exercises
Working in small groups, delegates will examine specific scenarios on the light of the new regulations to ensure they understand how and when to apply them.
Compliance: the new UKVI requirements
sponsor licenses: key strategies to prepare to manage a rise on sponsored workforces:

essential changes to be aware of
key questions to ask to understand when and if you need to become a sponsor
monitoring
reporting
compliance

consequences and other hostile environmental controls
SMS: updating and maintenance
record keeping
RLMT: rules and parameters
Employee travel and people movement: the new landscape
UK employees travelling to the EU for work: what are the new guidelines?
revisiting and updating your business travel policies: key considerations
relevant visas and permits
entry requirements
necessary documents
Panel discussion and final Q&A
A handpicked panel of immigration and employment experts and practitioners will look at the challenges and opportunities for employers post-Brexit.
Closing remarks and end of briefing