IR35 Planning and Preparation Workshop: An Intensive Hands-On Practical Training Day
Birmingham, Venue TBC
Changes to IR35 legislation, extending to the private sector will take place with effect from April 2020. Understanding the complex IR35 legislation may have punitive consequences if HMRC do not agree with your status assessments.
Registration fee: £450 plus VAT per delegate
All dates and locations:
Thursday 7th November 2019 - Birmingham
Wednesday 20th November 2019 - London
Thursday 5th December 2019 - Manchester

Organisations must prepare flexible workforce staff and get to grips with tests in order to remain compliant, either inside or outside IR35 rules. You may be putting your organisation at risk if you do not clarify your status and avoid last-minute panic.
This comprehensive workshop provides an interactive and hands on day for grappling with IR35. It is a key follow-on for delegates who attended one of BFI's sell-out IR35 conferences, but also for 'new' attendees looking for a practical approach to tackling this complex challenge. It offers the tools to help you draw up a compliant and workable game plan for your staffing which will avoid fines and ensure your talent pools remain at optimum levels.
Learn how to review, plan and implement new policy whilst also learning the best ways to classify and communicate with affected staff, ensuring they are aware of their options and obligations as well as offering a range of workable contract options.
Why should you attend?
Avoid costly legal challenges to status assessments
Avoid debilitating staff loss by planning early—98% of contractors will avoid working on contracts that place them inside IR35
Learn how to consult with and advise current staff to understand and implement the best employment model for your organisation
Ensure your contracts are compliant and avoid non-compliance penalties
Get equipped with the tools to avoid a drop in your organisation's talent pool—51% of public sector organisations have lost skilled contractors post IR35 April 2017
Which functions will benefit from attending
HR, Recruitment and Resourcing, Temporary & Agency Resourcing, Legal, Training, Compliance and Audit, Administration, Strategy, Policy, Operations, Finance, Line Managers and all Directors and staff with responsibilities within this area
Hear from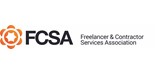 Schedule
WELCOME, TERMS OF REFERENCE, LEARNING OUTCOMES AND OBJECTIVES
Julia Kermode
Chief Executive , Freelancer & Contractor Services Association
As the leading independent membership body for professional employment services (umbrella, accountancy, CIS) FCSA is committed to raising standards and promoting supply chain compliance for the temporary labour market. Through their accreditation they encourage self-regulation in their sector, and support contractors to meet their tax and legal obligations. FCSA Accredited Members are independently tested for compliance with our 50+ page code of standards, and they must pass our annual testing in order to retain accredited status. Set up in 2008, FCSA are industry leaders with credibility and a proven track record. Their purpose is to safeguard the long-term future of the professional freelance sector for the benefit of the UK economy, through: * Setting and raising standards for service providers who support professional contractors * Promoting compliance in order to protect professional contractors * Influencing and lobbying to ensure that members' needs are represented to policymakers *Collaborating through partnerships with like-minded organisation
UNDERSTANDING THE LEGAL CHANGES AND RAMIFICATIONS FOR YOUR CONTRACT AND FREELANCE WORKERS
Julia Kermode
Chief Executive , Freelancer & Contractor Services Association
As the leading independent membership body for professional employment services (umbrella, accountancy, CIS) FCSA is committed to raising standards and promoting supply chain compliance for the temporary labour market. Through their accreditation they encourage self-regulation in their sector, and support contractors to meet their tax and legal obligations. FCSA Accredited Members are independently tested for compliance with our 50+ page code of standards, and they must pass our annual testing in order to retain accredited status. Set up in 2008, FCSA are industry leaders with credibility and a proven track record. Their purpose is to safeguard the long-term future of the professional freelance sector for the benefit of the UK economy, through: * Setting and raising standards for service providers who support professional contractors * Promoting compliance in order to protect professional contractors * Influencing and lobbying to ensure that members' needs are represented to policymakers *Collaborating through partnerships with like-minded organisation
Current proposals and new rules: what will the law actually say?
Understanding who will be affected, when and how
Contracted staff through PSCs
Contingent staff
Supply chain
Which organisations must comply?
Tax liabilities and complications
Understanding exemptions
Defining 'reasonable care'
What penalties will you face for non-compliance?
Implications to your staff for:


Social security benefits
Employment law protection rights
Paid holidays
Working week limits

Lessons learned from the public sector: BBC, NHS, TFL
Morning coffee and networking
DESIGNING AND IMPLEMENTING A WORKABLE GAME PLAN
Julia Kermode
Chief Executive , Freelancer & Contractor Services Association
As the leading independent membership body for professional employment services (umbrella, accountancy, CIS) FCSA is committed to raising standards and promoting supply chain compliance for the temporary labour market. Through their accreditation they encourage self-regulation in their sector, and support contractors to meet their tax and legal obligations. FCSA Accredited Members are independently tested for compliance with our 50+ page code of standards, and they must pass our annual testing in order to retain accredited status. Set up in 2008, FCSA are industry leaders with credibility and a proven track record. Their purpose is to safeguard the long-term future of the professional freelance sector for the benefit of the UK economy, through: * Setting and raising standards for service providers who support professional contractors * Promoting compliance in order to protect professional contractors * Influencing and lobbying to ensure that members' needs are represented to policymakers *Collaborating through partnerships with like-minded organisation
Reviewing your existing workforce: auditing for realistic levels of risk
Conducting risk-based assessments
Identifying the employment levels your organisation is deploying:


Which roles will be affected?
Which workers will be scarce?
Which workers can be replaced?

Implications for your contingent workforce
Classifying and communicating with the affected staff
Freelance options: becoming full-time versus rising rates
Reviewing your internal systems
Are your IT systems robust enough?
Making the best choices for your organisation and staff
Planning and implementing strategy medium- and long-term
Maintaining visibility over how and when contractors are on-boarded and utilised
The pros and cons of a managed service programme (MSP)
The role of umbrella companies
CONSULTING AND ADVISING YOUR CURRENT CONTINGENT STAFF
Julia Kermode
Chief Executive , Freelancer & Contractor Services Association
As the leading independent membership body for professional employment services (umbrella, accountancy, CIS) FCSA is committed to raising standards and promoting supply chain compliance for the temporary labour market. Through their accreditation they encourage self-regulation in their sector, and support contractors to meet their tax and legal obligations. FCSA Accredited Members are independently tested for compliance with our 50+ page code of standards, and they must pass our annual testing in order to retain accredited status. Set up in 2008, FCSA are industry leaders with credibility and a proven track record. Their purpose is to safeguard the long-term future of the professional freelance sector for the benefit of the UK economy, through: * Setting and raising standards for service providers who support professional contractors * Promoting compliance in order to protect professional contractors * Influencing and lobbying to ensure that members' needs are represented to policymakers *Collaborating through partnerships with like-minded organisation
Checklists and timelines: making everything simple for everyone!
Assessing your IR35 workers on a case-by-case basis
Vital skills and expertise: what can you not afford to lose?
Working out your staff position: inside or outside? Principles to apply:


Control
Substitution
Mutuality of obligation (MOO)

Reviewing, renegotiating and changing current contracts and communicating options:


Rates increase, lower fees, assignment termination

Engaging contractors directly as PAYE workers

Contracting options:
Direct engagement
Umbrella companies
"margin only" contracts
Full outsources service
Project-based
Substitutions
Afternoon tea and networking
TALENT PROCUREMENT POST APRIL 2020: KEY MOVES TO ENSURE YOU ARE AHEAD OF THE COMPETITION
Julia Kermode
Chief Executive , Freelancer & Contractor Services Association
As the leading independent membership body for professional employment services (umbrella, accountancy, CIS) FCSA is committed to raising standards and promoting supply chain compliance for the temporary labour market. Through their accreditation they encourage self-regulation in their sector, and support contractors to meet their tax and legal obligations. FCSA Accredited Members are independently tested for compliance with our 50+ page code of standards, and they must pass our annual testing in order to retain accredited status. Set up in 2008, FCSA are industry leaders with credibility and a proven track record. Their purpose is to safeguard the long-term future of the professional freelance sector for the benefit of the UK economy, through: * Setting and raising standards for service providers who support professional contractors * Promoting compliance in order to protect professional contractors * Influencing and lobbying to ensure that members' needs are represented to policymakers *Collaborating through partnerships with like-minded organisation
Implementing a timely review and making sure you understand the necessary changes you'll need to make
Correctly advertising contract rates: example calculations
What are the best ways to access and compete for the necessary skills?
Smoothing the transition to maximise client and contractor retention
WRAP-UP AND OUTSTANDING QUESTIONS
Contact us to book or discuss our events & services

01983 861133


info@bfi.co.uk