Non-UK Employee Visa Workshop:
Time: 09:30 - 16:15 
Cost: £375 + VAT per attendee
Are your non-UK staff employed legally? Are you up to date with Home Office changes? Do your employees have the correct visa? Are you risking your Employer Sponsorship Licence? Are you prepared for a UKVI visit? Do you fully understand the Points Based System & its applications? As an employer – you are responsible.
Post-Brexit, UK employers must comply with a number of complex rules and requirements in order to ensure that their organisation is protected from penalties and other illegal working sanctions. This includes keeping track of developments concerning EU staff and for those that hold a sponsorship licence, ensuring that their duties are compliant. 
This important workshop will ensure you are abreast of the key changes and are fully up to date with the latest developments and updates:
Are you up to date with the latest Home Office changes?
Will your non-UK staff be employed legally?
Will your employees have the correct visa?
Are you risking your Employer Sponsorship Licence?
Are you prepared for a UKVI visit/audit?
Who should attend this Right to Work Workshop?
This workshop is designed for employers who are recruiting overseas staff – the course is for licensed sponsors and those that are looking to become one. The workshop will go through in detail the new Points Based System including the following visa routes:
Talent and start-up (formerly Tier 1)
Skilled worker (formerly Tier 2) – employer sponsored
Temporary Workers (formerly Tier 5)
Key areas of focus during the day are:
Implications on your policies and procedures of Brexit and changes to immigration
Certificates of Sponsorship
Resident Market Test
Tradeable points within the new system
Skills level and salary
English language requirements
Latest Home Office updates
Ensuring your policy is robust and compliant
Non-PBS routes to working in the UK
Right to work and document checking
Being prepared for a Home Office Audit/Visit
New staff: Home Office compliant recruitment
Existing staff: managing work visas
Failure to comply fully with Home Office regulations can have serious ramifications for employers and it is essential that your policies and systems are up to date and legal to avoid substantial fines, removal of your licence and reputational damage.
This practical and intensive workshop will explore the latest Home Office regulations, the new Points Based System and non-PBS routes in depth so you come away with a full understanding of the requirements on you as an employer of non-UK nationals.
The workshop is designed to be interactive and enable delegates to ask questions throughout the day and learn from and share experiences from other delegates. This is a unique opportunity for you to have your organisations policy and procedure questions answered so you can ensure your policies are watertight.
Immigration workshop specialist:
Ian Westwood - Leading Immigration Consultant
Lucy Walmsley - Senior Immigration Consultant 
Delegate feedback:
"Excellent speakers, content & venue" – Admiral Group Plc
"Well-structured & very informative" – NHS
"A very good day. Speakers were enjoyable & very good" – Birmingham City Council
"Very good event. Very useful and relates to workable practises" – James Walker & Co. Ltd.
"Demonstrated knowledge and understanding, great approach to delivering information and sharing specialist and detailed information in a 'user-friendly' format" - NCG
Want to run this course in-house?
We can tailor any of our events to run in-house for your organisation, find out more here
Platform: Zoom - An encrypted zoom platform with password access. Click here for further information and to test access 
Which functions will benefit from attending
HR, Security, Recruitment, Legal & Compliance, Directors & Managers responsible for Immigration & Right to Work Checks, Vetting & Screening, Administration & Operations
Hear from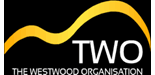 Schedule
Welcome and housekeeping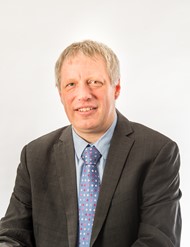 Ian Westwood
Immigration Consultant , The Westwood Organisation
Ian Westwood worked at the Home Office from 1993-2003. He was an operational Immigration Officer serving at Heathrow, Gatwick and Dover before being promoted to Chief Immigration Officer based in Croydon. Since then he has set up his own consultancy business, providing training and immigration advice to a variety of corporate and private clients on the subject of Immigration. He is regulated by the Office of the Immigration Service Commissioner to provide immigration advice in the UK. Ian's training credentials include the Chartered Institute of Personnel and Development's Certificate of Training Practice and the Belbin Team-Role Accreditation.
Aims & objectives of the day
Update on home office requirements: what must your organisation be aware of?
An overview of becoming a licenced sponsor
Sponsor compliance duties
Summary of immigration routes for staff coming into the UK
Talent and start up visas
Intra Company Transfers
The new graduate route
The new health and care visa
Skilled worker visas

Introduction to the concept of tradeable points
Salary requirements
English language requirements
Maintenance
Considerations before you sponsor an individual to work for you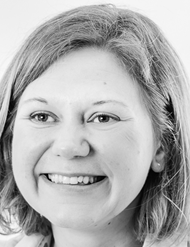 Lucy Walmsley
Senior Consultant , The Westwood Organisation
Lucy is our senior consultant, and provides corporate client support. Having previously held responsibility for immigration compliance at the University of Southampton, she has useful experience of the hoops and hurdles of compliance. Lucy regularly conjures up client guidance notes to simplify Home Office jargon and save clients from the frustration of navigating the Home Office website. Lucy is a regulated advisor with the OISC and a Chartered Member of the CIPD.
Understanding Brexit implications on EEA nationals
Clarification of UKVI compliance for your EEA workers, depending on their employment start date
Understanding immigration status: alternative options to sponsorship

EU Settlement Scheme
Humanitarian routes
Indefinite leave to remain
Student visas & employment
Family visas
Temporary workers
Hong Kong visa

Considerations before issuing a certificate of sponsorship
The cost of sponsorship (looking at costs for the employer & the visa applicant)
SOC codes
Genuine vacancy replacing the resident labour market test
Issuing a certificate of sponsorship & the visa application process
Understanding the different types of certificate (defined versus undefined)
Information required for assigning a certificate of sponsorship
Common questions surrounding certificates of sponsorship
The visa application process
Starting work & checking documentation
Manual right to work checks versus online right to work checks
Sponsor compliance
Sponsor duties for each of your skilled workers: reporting changes; record keeping etc.
Annual duties for sponsors
UKVI audits

Purpose of audit
What happens before, during and after an audit
Wrap up & end of workshop
Online Workshop
Sold out
Non-UK Employee Visa Workshop:
Employer's Guide to Immigration and PBS
Contact us to book or discuss our events & services

01983 861133


info@bfi.co.uk