Women at Work Summit 2022
Cost per attendee: £250 + VAT 
Platform: Zoom - An encrypted zoom platform with password access. Click here for further information and to test access 
Please check back soon for updated content
Feedback from our last summit
This event follows our sell-out Diversity & Inclusion in the Workplace Online Summit, where over 100 senior level decision makers from medium and large organisations came together to transform their workplaces. Attendees said:
10/10 "The key difference between this and other events is that every speaker was of a very high quality - very credible and great speakers."
10/10 "Very well done, loved it and learnt from it too."
8/10 "Great speakers, really engaging."
Please note: If you might like to endorse or sponsor the event, please see how to get involved here. 
Want to run this course in-house?
We can tailor any of our events to run in-house for your organisation, find out more here
Which functions will benefit from attending
HR, Diversity & Inclusion, Occupational Health, Recruitment & Resourcing, Policy & Strategy, Operations, Legal, Talent, Equality, Policy, Organisational Development, Employer Branding, Engagement, Employee Relations, People Development, Learning and Development, Improvement and Quality and all Directors and Line Managers with responsibilities in this area.
Hear from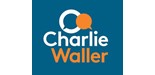 Schedule
Chair's welcome, opening remarks and rules of engagement
Elizabeth Smith
Director of Research , Business Forums International Ltd. (BFI)
Elizabeth is director of research and a founding co-director at Business Forums International. She is responsible for all programme content and writing, and researches current areas of interest for senior HR professionals in large organisations. BFI is the UK's leading HR risk specialist conference and training provider, delivering key and timely information to over 3,000 delegates a year both through public and in-house training courses. Before founding BFI in 1996, Elizabeth specialised in researching corporate financial programmes in Asia and the Middle East, based in Dubai. She also worked in advertising and publishing in the Middle East and London. Elizabeth was educated in the West Indies, Saudi Arabia and Belgium before reading Modern Languages at Durham University. She is currently developing an online training course for line managers to raise awareness of menopause symptoms and ways that employers can work to make their workplaces more inclusive.
Ice-break breakout: aims and objectives
Attendees will split into small groups to discuss aims and objectives
Opening Address: Women in work 2020 - have we got it all? And do we still even want it?
Covid-19: exacerbator of inequality or great opportunity? What women should be discussing now
what does a 'best workplace for women' really look like?
is the C-suite still a men's club in 2021?
challenging organisational culture and bias: where and how does change begin?
Legal and moral framework
The pay gap conversation: what have we really learned?
decisions women make: are we being punished for biology?
understanding and addressing the part-time penalty
evidence-based action plans to implement right now
Lessons from Iceland
Rated the number one country for women's workplace equality, we examine why Iceland consistently tops league tables and what we can learn about how to treat women workers
political and social will: what collective action has worked?
challenging and creating alternatives to the status quo
cultural and educational support
remaining challenges and lessons learned
Roundtable: Creating and nurturing an inclusive culture to optimise women's opportunities
diversity: a business imperative not a choice
designing and embedding a new ethos to support systemic change
your gender equality plan: design for success
Sexual harassment and workplace safety
attitudes, gender roles and structure: what can and should be changed?
policy and legislation versus practical reality
Conversation: are we our own worst enemies?
Lunch
Am optional breakout room will be open for the lunch period for networking with your fellow delegates, and to carry on any fascinating conversations you're part of.
Stemming the leaks: why are your female employees leaving and what do you need to change?
challenging bias in recruitment and promotion
hiring and promoting diverse leadership styles
promotion, perception and professionalism: where are your weak areas? 
Interactive workshops
Working in groups, delegates will learn and debate the key issues below, share experiences and best practise and report back to conference on the main findings. Delegates will choose from:
Mental health: sustainable practices for female juggling
Menopause: how to avoid losing a wealth of knowledge and experience through ignorance
Fertility: how to support female colleagues: the moral and legal framework
Flexible working: mothers, carers, cleaners, chauffeurs and now nurses and teachers - how supportive really is your policy and practice and what needs to change?
Inclusion: bringing your whole self to work and owning your accomplishments
Male-dominated industries and stem: how to end the segregation
Gender stereotypes: tactics to tackle bias