How to Operate a Sponsor Licence Workshop
Are you following Home Office directives and managing your sponsorship licence correctly? 
Time: 0930 - 1300
All dates: Register here
Thursday 30th November 2023 - £250 + VAT per attendee 
Thursday 22nd February 2024 - £275 + VAT per attendee
When employing skilled workers from overseas, UK employers will need to hold a valid sponsor licence. Once a licence has been granted employers need to meet compliance duties. Understanding which records to keep, how to store them and reporting any concerns, for example if your sponsored employees have breached their conditions of stay are key to retaining your sponsor's licence.
Failure to comply with the Home Office directives on sponsorship licence management can have disastrous and far-reaching consequences. These include:
Enforcement action
Punitive fines
Loss of your license
Your visa workers being deported
Appointing and training your key personnel, including the Authorising Officer, is vital. This intensive and time-critical course will equip your team with the correct tools and knowledge to remain compliant.
This immigration course will cover: 
Overview of the sponsor management system 
Sponsor duties: What you need to know
Issuing a Certificate of Sponsorship 
Record keeping
Absence monitoring
Monitoring and reporting changes in circumstance
Case studies and common challenges 
Delegate feedback
"Great training course, I have left feeling confident about my next steps in this area" - Anna Valley Ltd
"Brilliant" - Larkfleet Phoenix
"Brilliant - Really brilliant as a trainer, he was patient, very thorough and explained everything in great detail and made time for the many many questions we had, it was great, thank you for your time and help, amazing teacher!" - Claranet
"Very in-depth and informative"
ONLINE TRAINING COURSE PLATFORM
Zoom - An encrypted zoom platform with password access. Click here for further information and to test access 
Prefer to run this course In-house?
We offer this course as a face-to-face or online In-house training option for groups of 5 or more – a cost effective training solution for teams, if this would be more suitable, please email molly.sampson@bfi.co.uk.
Which functions will benefit from attending
HR and recruitment professionals, administration, training, security, risk, compliance, legal, policy, vetting and screening, operations and all line managers and directors and staff with responsibility for Right to Work checks and non- UK employee recruitment
Schedule
Welcome, housekeeping, aims & objectives for the day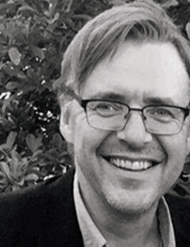 Guy Otty
Managing Director , Business Forums International Ltd. (BFI)
Following a successful career in media sales and financial recruitment, Guy started Business Forums International Ltd. over 25 years ago with his co-director Elizabeth Smith. Drawing on his extensive international experience in headhunting and senior recruitment, he is enviably placed to predict and respond to key HR challenges, from the 2006 pandemic to Brexit and beyond. Under his leadership, the company has become a leading HR and business management conference and training company looking to address the latest issues and concerns facing organisations.
A chance to revisit your reasons for attending the course, meet fellow delegates and establish and agree learning objectives
Overview of the sponsor management system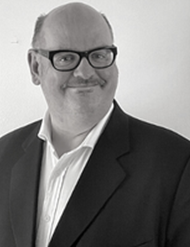 Simon Kenny
Partner - Immigration & Global Mobility , Spencer West LLP
Simon is an immigration lawyer who helps with individual immigration applications, permission to work, illegal working penalties and sponsor licence suspension. He specialises in Skilled Worker and sponsor licence applications, right-to-work processes and defences to civil penalties. He also has significant experience in managing global immigration programmes and post-Brexit immigration compliance in respect of business travellers working across the EEA. Simon has specific expertise in working with institutions and individuals in the higher education sector. He has worked with universities on preparation for audit, right-to-work processes, defence to civil penalties and reviewing Certificates of Sponsorship for employees. Helpline services to both HR teams and individual employees of universities have been a major part of Simon's recent career. He also helps academic staff make applications within the Global Talent programme. Simon has been listed as one of the UK's leading practitioners in every edition of the Legal 500 since 2015. He was individually commended in the Financial Times Innovative Lawyers Europe Awards in 2019 for research and analysis conducted following a Freedom of Information Act request regarding Certificate of Sponsorship allocations. This featured as a headline news story across numerous national newspapers. Simon was an immigration officer for several years and, after becoming a solicitor, an immigration manager in Big 4 professional services companies. That provided him with a focus on achieving the best outcomes for clients with reference to wider global mobility issues and creativity in finding solutions which work. This experience informs his immigration advice and helps ensure other legal issues related to immigration are identified at an early stage in considering an assignment.
An overview of how to become a licenced sponsor
Summary of employment-based immigration routes for staff coming into the UK
Some general requirement of Skilled Workers and intra company transferees
Sponsor duties: What you need to know
The Key Personnel
The five fundamental sponsor duties
Interaction between this and right-to-work
Sponsor duties and HR reporting
Practical tips
Issuing a Certificate of Sponsorship
Requirements to issue a Certificate in the Skilled Worker or Global Business Mobility routes
Defined and Undefined certificates
The process to issue
Creating a compliance pack based on Appendix D of the Sponsor Duties
Using priority services
Sponsor Notes
Some common challenges
Meeting the sponsor duties
Ensuring HR processes, meet these requirements
Handling problems and changes