Building a Mentally Healthy Workplace Conference
Danubius Hotel Regents Park , 18 Lodge Road, St. John's Wood, London NW8 7JT
Mental health issues affect over 50% of UK employees. The Centre for Mental Health recently estimated that mental illness costs the UK economy £34.9bn p.a or £1300 for every employee with 91 working days lost. These numbers are increasing every month.
Registration fee: £395 + VAT
Supporting employees mental health, through traditional and alternative strategies, ought to be a priority for UK employers.
Untackled, poor workplace mental health can lead to reduced work quality, low motivation, and conflict between employees. The current challenging recruitment and retention climate mean employee wellbeing is a key to successful businesses.
This crucial conference will show employers potential stress and mental health triggers, how to be proactive in talking to employees; early symptom recognition can ensure effective support strategies are put in place early.
Smart employers are making sure they know about and understand the latest alternative strategies for support, diagnosis and treatment. Make sure you're among them.
This important day will cover:
Quantifying the potential cost to your business of not engaging in a complete mental health strategy: financial, reputational and moral
Recognising and understanding common symptoms and the range of treatment options that successful companies are employing
Developing and implementing a robust mental health policy that will reduce absences and tackle the stigma of mental illness
Get to grips with your legal obligations including dismissal, discrimination, absence and mental capacity
Hear from leading organisations what works in their own companies
Please note: If you have a topic to suggest or might like to speak at, endorse, or sponsor the event, please see how to get involved here.
Which functions will benefit from attending
HR, Resourcing and Recruitment professionals, Legal, Policy, Line Management, Employee Relations, Employment Policy, Operations, Finance, Strategy, Training and those with oversight, involvement and responsibilities within this area.
Schedule
CHAIR'S WELCOME AND OPENING REMARKS
Elizabeth Smith
Director of Research , Business Forums International Ltd. (BFI)
Elizabeth is director of research and a founding co-director at Business Forums International. She is responsible for all programme content and writing, and researches current areas of interest for senior HR professionals in large organisations. BFI is the UK's leading HR risk specialist conference and training provider, delivering key and timely information to over 3,000 delegates a year both through public and in-house training courses. Before founding BFI in 1996, Elizabeth specialised in researching corporate financial programmes in Asia and the Middle East, based in Dubai. She also worked in advertising and publishing in the Middle East and London. Elizabeth was educated in the West Indies, Saudi Arabia and Belgium before reading Modern Languages at Durham University. She is currently developing an online training course for line managers to raise awareness of menopause symptoms and ways that employers can work to make their workplaces more inclusive.
OPENING ADDRESS
The changing workplace
Elements of a healthy work environment
Health, work and wellbeing initiatives in the UK
The benefits of investment in mental health at work to support and develop an effective and efficient workforce
A focus on mental health: social inclusion and wider societal benefits
QUANTIFYING THE BUSINESS CASE AND COST
Elizabeth Hampson
Director in Health and Life Sciences Strategy , Deloitte LLP
Liz is a Director in Monitor Deloitte. She leads health policy advisory and health innovation strategy projects with central government, industry, charities and payers in a range of countries.
Financial
Reputational
The moral case
Poor workplace performance
Absenteeism and presenteeism
LEGAL OBLIGATIONS AND POLICY FRAMEWORK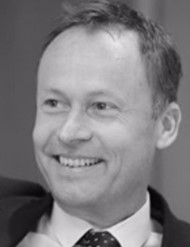 Kevin McCavish
Partner/Head of Employment London and Thames Valley , Shoosmiths LLP
Kevin is the head of Shoosmiths' London and Thames Valley Employment Team and has over 20 years of experience in providing legal support to HR teams. Kevin has extensive UK and international experience and regularly advises clients on HR issues arising from complex organisational and structural changes including collective redundancies as well as on the sale and acquisition of businesses. Kevin also handles senior executive appointments and dismissals and frequently represents clients in high profile cases representing both employers and employees. Kevin trained and qualified as a barrister and spent three years at the Bar. He has considerable contentious employment law experience, including appearances at the Employment Appeal Tribunal and higher courts. Kevin regularly represents clients in employment tribunal proceedings dealing with issues ranging from unfair dismissal and redundancy to lengthy and complex discrimination cases. Examples of his recent work include:- acting in the well-publicised case of Elaine Day against HRH The Prince of Wales; defending the highest value (£1.5 million) gender reassignment case brought by Jessica Bussart; advising a BBC production company on its relocation to Media City, Salford; the highly publicised dispute between Mr Rollerson and Fujitsu Limited concerning alleged comments made about the implementation of the Government's National Heath Service Database; representing a major political party on positive discrimination in favour of female political candidates; advising an asset management company on restraint of trade implications following a recent recruitment; advising an employee of the BBC in relation to the employee's level of pay; advising a utilities company on a sensitive harassment claim lodged against a senior member of management; and advising an asset management company on the termination of senior executives. Kevin regularly provides in-house training on employment law/practices/procedures to clients/HR managers and lectured at Cardiff Law School, the University of Wales. He also appeared on Legal Network Television. Kevin co-authored the Tolleys and Butterworths books: "Termination of Employment", "Employment Law" and "Working Time". He also edited Croners' "Employment Law and the European Union" and was appointed to their editorial board. Kevin qualified at Clifford Chance and worked at Eversheds before joining Shoosmiths as a partner in 2002. Kevin is ranked as "Leading Lawyer" and "Highly Recommended" in the Legal 500 and "Tier 1" in Chambers. He has been added to the Legal 500 Hall of Fame and has been recognized by Acritas as a leading HR lawyer.
Duty of care and responsibility
Long-term labour force withdrawal
Dismissal, discrimination, absence and mental health capacity
Developing, updating and implementing a robust mental health policy company-wide
Flexible working arrangements
Do you need to revisit drug, alcohol, violence and bullying policies too?
Morning coffee and networking
RE-ENGINEERING FOR MENTAL HEALTH WORK DESIGN AND ORGANISATION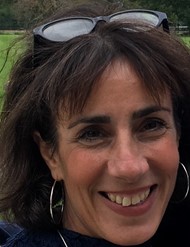 Abigail Hirshman
Head of Workplace Mental Health and Wellbeing , ACAS
With over 25 years' experience in mental health, Abigail brings a unique perspective combining insights from her early career as a psychotherapist, with her current role, working with large employers and key stakeholders advising on best practice in mental health and wellbeing. Abigail sits on a number of steering groups and advisory boards, working with other professionals to advance evidence based practice to help change workplace culture. Abigail recently developed a new framework for tackling the causes and consequences of poor mental health, focussing on the different roles employers, managers and individuals can play in promoting positive mental health and productive workplaces
Job insecurity
Control and autonomy
Roles and responsibilities
Breaks
Team development
Time management/relaxation/physical health/healthy behaviours
INTERACTIVE SESSION: CHANGING YOUR WORKPLACE CULTURE TO PROMOTE A HEALTHIER WORKPLACE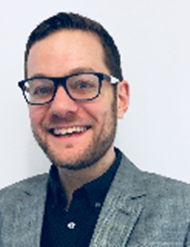 Mark Hashimi MSc MBACP UKCP CTA
Director , Strategic Wellbeing
Mark, having previously held a number of senior management positions over the last ten years, has significant experience when dealing with mental health and work related issues, as head of workplace wellbeing at Mind in Hammersmith & Fulham, senior revenue manager at EDF Energy, as a psychotherapist, trainer, public speaker, mental health first aid instructor and from his own personal experiences. Mark works closely with Bloomberg, WPP Group, Ogilvy, UKTV, BBC Worldwide, Cabinet Office, AIG Insurance, Allianz, Hiscox, Met Police, NHS, Sage Publishing to name a few. Mark facilitates mental health sessions with a strong focus on proactive intervention and long-term sustainability, challenging stigma and effective communication. Mark takes an "end-to-end" approach to wellbeing strategy implementation when working with clients; he is experienced in reviewing, enhancing and writing mental health policy and embedding welling strategy in line with best practice. Alongside corporate training and consultancy, Mark works as a psychotherapist and counsellor trained in transactional analysis and EMDR. Mark co-designed and delivered the "Trauma and Bereavement" training for those impacted by the Grenfell tragedy and Mind's core mental health and emotional intelligence workshops delivered nationally.
Tackling the stigma of mental health
Understanding the causes and effects of stress
Are workloads manageable?
Taking personal responsibility
Workplace conditions temperature checking
Career development and training options
Colleague and managerial support
Networking lunch for delegates and speakers
CASE STUDY: SUPPORTING EMPLOYEES WITH MENTAL HEALTH PROBLEMS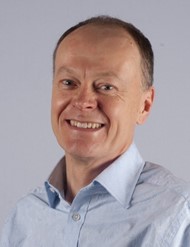 Andy Croxford
Deputy Director , Environment Agency
Andy Croxford is a Deputy Director at the Environment Agency currently working on the UK's exit from the European Union and helping to develop the organisation's future strategy. Andy is the mental health champion for the Environment Agency. He provides direction and leadership for the organisation's work on mental health. This work covers: the Health, Safety and Wellbeing team's "Healthy Minds" awareness raising and training programme; updating of HR policies and practices; and a highly effective staff-led mental health network. Andy provides a direct link for this work into senior management. Andy is extremely proud that the Environment Agency was ranked top in the MIND workplace wellbeing index in 2016/17 and 2017/18 and has won a gold award three years in a row.
CASE STUDY: EFFECTIVELY PROMOTING EMPLOYEE WELLBEING
Identifying and removing causes of poor mental health in the workplace
Understanding the psychological impact of changing workplace conditions
Detecting and tackling signs of poor mental health: strategies that work
Afternoon tea and networking
CASE STUDY: THE BT MENTAL HEALTH TOOLKIT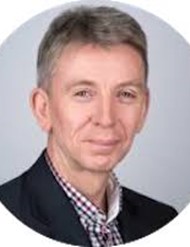 Bruce Greenhalgh
Global Health and Wellbeing Clinical Lead , BT Group Plc
Bruce has supported and trained managers internationally at all levels in global organisations for over thirty years. He is a certified mindfulness teacher by Bangor University, a psychotherapist and Fellow of Chartered Institute of Personnel & Development. He has presented and trained in a diverse range of organisations from NGO to Corporations such as Accenture, HSBC, BT and Microsoft. His passion is helping individuals grow, develop and optimise, and in particular incorporating mindfulness into well-being, leadership, development and change programs.
Quantifying the programme in business terms
Meeting and exceeding legislative obligations on mental health support
Toolkit components and how they work
CSR, brand and image benefits
Impact on inclusion and diversity programmes
CASE STUDY: ESTABLISHING A WELLBEING PROGRAMME IN A TRADITIONALLY MALE-DOMINATED ENVIRONMENT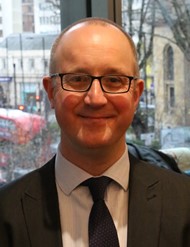 Paul Hay
EHS Training Manager , Lendlease
Paul Hay is EHS Training Manager at Lendlease Europe and co-leads our award winning mental health programme. Paul has worked in health and safety for nearly 25 years in both internal and consultancy roles across various industry sectors. With a passion for learning and development, Paul believes that a strong educational and training programme is key to developing a lasting health, safety and wellbeing culture in any business.
Thoughts on partnering with public and private health providers
What programmes work best for us
Communicating the programme content: methodology, results and future plans
Measuring and monitoring changes in sickness absence
Other benefits we noticed
Final questions, summary and end of conference
Contact us to book or discuss our events & services

01983 861133


info@bfi.co.uk