13th Annual Working Effectively With Trade Unions Conference: A Blue Print for The New Decade
Danubius Hotel Regents Park , 18 Lodge Road, St. John's Wood, London NW8 7JT
THIS EVENT HAS BEEN POSTPONED - NEW DATE TO BE ANNOUNCED IN DUE COURSE
After dropping to an all-time low in 2016, union membership in the UK increased by 100,000 between 2017 and 2018. Along with tech changes, there are signs that unions will become more visible, relevant and powerful. New kinds of unions are emerging, and they're on the forefront of tech and automisation – including low paid unions for migrants and self-employed workers.
Smart employers are placing industrial relations even higher on the HR agenda. Is your organisation prepared to tackle a slew of new legislation and social justice movements?
Registration fee: £395 plus VAT
The UK labour market in 2020 is looking increasingly uncertain – Brexit, automisation, globalisation and changing demographic trends all significantly impact the workplace. Employers who want to optimise their union relations need to ensure they understand and accommodate these changes.
There are implications to employers who will need to ensure they understand the legal ramifications of current and future proposed changes to the law.
This long-running event, now in its 13th year, tackles how employers and employees are listening to each other in 2020 and highlights the issues challenging both employers and workers.
The areas for discussion were identified during extensive research. We are confident it will be a day of comprehensive and robust examination of the issues, pinpointing the key areas of industrial relations to look at in 2020, and providing workable, practical solutions through a hand-picked panel of legal and industrial relation experts, union spokespersons and forward-looking corporate employers.
Delegates will benefit from hearing the best approaches and learn how to optimise industrial relations in their own organisations, as well as joining debate and discussion throughout the day.
Here's what delegates said last year….
"Great day, very valuable" - P&O Ferries
"Very Interesting presentations, good mix of speakers and different thinking" - DVSA Civil Service
"Informative and thought-provoking" - Calamander Consulting
"Excellent range of speakers" - Highways England
"Excellent day, lots to absorb, great mix of speakers" - Study Group
"Well-paced and informative" - EDF
"Great content" - Centrica
"Very useful content and great speakers" - Forten Solutions
"Engaging and thought-provoking speakers with a range of solutions" - Sellafield
"Excellent variety of topics and speakers – thanks for a great day" - Heineken
Please note: If you have a topic to suggest or might like to speak at, endorse, or sponsor the event, please see how to get involved here.
Which functions will benefit from attending
Directors, Senior Managers, HR and Recruitment professionals, Employee and Industrial Relations, Employment Policy, Legal, Trade Union Representatives, Employment Law, Operations, Conciliation and Arbitration, Directors and Managers with industrial and employee relations responsibilities
Hear from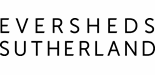 Schedule
Chair's welcome and opening remarks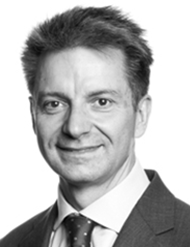 Marc Meryon
Partner and Head of Industrial Relations , Eversheds Sutherland
Marc Meryon is a partner and Head of Industrial Relations in the London office. He is also an Honorary Senior Visiting Fellow at Cass Business School, City University. Marc specialises in helping companies with difficult labour relations issues, often arising from organisational change. He frequently advises on managing and resolving collective disputes, including preventing and mitigating the impact of strikes and responding effectively to union backed corporate campaigns, both within the UK and internationally. Marc's role includes helping employers with union negotiations; new models for staff engagement; managing stakeholder relations; and using innovative legal challenges to protect businesses from disruption. Marc also advises on the growing impact of human rights on business and labour relations, and on the increasing use of contingent workers.
GOVERNMENT ADDRESS: A TIME FOR CHANGE
Protecting and enhancing workers' rights: how we will work together
The new European relationship: what do we want?
The future of zero-hours contracts
Pay, rights and taxes: the real story
THE TRADE UNION PERSPECTIVE: WORKING TOGETHER IN UNCERTAIN TIMES
Including the "new world": key steps to maximising relationships
Developing and maintaining new relations
What new unions are emerging to represent the new workers?
TU relationships in non-recognised environments: effective relations without recognition
Expanding interest beyond pay and working conditions
Internal politics and culture: do they dictate how you consult and negotiate?
LEGAL UPDATE
Political and regulatory influences
Blue-collar and white-collar activism: new digital tools and how to prepare
Changes to employment leave and agency workers
Revising collective bargaining agreements
IR35 Implications and ramifications
Case law examples and implications: employment law cases in 2020 that will significantly influence future union relationships
Morning coffee and networking
OPTIMISING EMPLOYEE RELATIONS IN A POST-BREXIT WORLD
Resourcing and maintaining good working relations
Managing the interests of contractual represented and non-represented employees
Managing a disengaged workforce
Maximising your employee relations
The role of TUs in an effective engagement strategy
Costings and pay claims
Modernising your remuneration and benefits offerings: competing with better-paid positions
TRADE UNION CONSULTATION AND NEGOTIATION: A PRACTICAL GUDE TO CHANGE MANAGEMENT AND TRANSFORMATION
Leadership & change
Workplace vision, values & behaviours 2020: what you should be thinking about?
Joint 'ways of working'
The negotiation & consultation journey
Benefits realisation
CASE STUDY: MAXIMISING YOUR RELATIONSHIPS THROUGH EFFECTIVE NEGOTIATIONS
Negotiation: essential preparation and planning
The importance of early and ongoing communications
Interest-based negotiations
Key negotiation questions you must ask
Language: what do you need to consider?
BUILDING EFFECTIVE PARTNERSHIPS IN A NEW DECADE: ESTABLISING COMMON GROUND AND SUPPORTING EFFECTIVE PARTNERSHIP WORKING
The impact of workers roles and tech on how your workers organise
How can employers embrace and build relationships with this new model?
Prioritising planned partnership events
Understanding union structures and politics
Holding reps to account
Collective agreements: the basic
Afternoon tea and networking
TECHNOLOGY, AUTOMATION AND YOUR UNION RELATIONSHIPS: BRAVE NEW WORLD OR UNEASY BEDFELLOWS?
The effect of technology on working practices: good, bad and ugly
Technology and activism
The role of this in shaping employee decisions to enhance worker and technology relations
Lessons from Scandinavia: how should UK employers and unions be preparing?
Workertech companies: the roles and future of Organise, Earwig and Workerbird
How tech and automation will affect working lives