FREE Covid-19 Employer Webinar: What to do This Week - 21st May 2020 (9)
Webinar
About the series
A FREE weekly information-packed live discussion featuring an expert panel addressing the concerns that you have identified for us since the Covid-19 crisis unfolded. Employers are reeling at the speed and severity of the unfolding global health crisis and are struggling to manage employees' fear and concerns as well as help them quickly establish brand-new ways of working and living.
As part of our business pandemic planning series, which has run since 2006, this weekly webinar will give you real answers and workable strategies. A highly experienced speaker panel will be handpicked each week to share lessons learned from previous pandemics and crises and examine the specific challenges of Covid-19.
The discussion will last for thirty minutes followed by a thirty-minute Q&A or knowledge-sharing session - we are accepting questions before and during the broadcast. Please send your questions to elizabeth.smith@bfi.co.uk.
About this webinar
Number 9 in the weekly 'what to do' series aimed at senior HR practitioners looking for expert guidance and advice on surviving the Coronavirus crisis and beyond.
This week we concentrate on the new guidelines for going back to work safely and legally - what does 'actively encourage' really mean?
What are an employee's rights if their employer insists they return to work but the employee believes it's unsafe for them to do so? Deborah Scales, Head of Employment at Cartwright King looks at the law protecting employees from being dismissed or disadvantaged if they return to work, or remaining at work, would put them in danger.
Darren Smith is in conversation with BFI's Director of Research, Elizabeth Smith, looking at last week's government guidelines on returning to work and where the grey areas for employers are.
As ever, do email elizabeth.smith@bfi.co.uk with any issues you would like to be addressed.
Drawing on our almost two decades' worth of pandemic planning and management expertise, we are delighted to offer these free weekly senior HR webinars as part of the #KeepBritainWorking initiative.
(You can find our full list of past and future conferences, workshops and webinars on our website: www.bfi.co.uk. We are currently developing all of our training in a digital format)
Which functions will benefit from attending
HR, Health and Safety, Business Continuity Planning, Occupational Health, Contingency and Business Continuity Planning, Recruitment, Resourcing, Legal & Compliance, Line Management, Employee Relations, Security, Risk, Compliance, Strategy, Operations, and all directors and staff with responsibilities within this area.
Hear from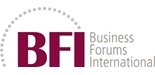 Schedule
What does a workable back to work policy look like?
Phasing your return to work: who, how and when?
Potential litigation areas and how to avoid them
Essential areas to be aware of to ensure your workforce is mentally ready to return
Contact us to book or discuss our events & services

01983 861133


info@bfi.co.uk