Introduction to Checking Right to Work (RTW)
Do your staff need an introduction to Right to Work (RTW) checks?
Time: 0930 -1245 (half-day) 
Price: £199 + VAT per attendee 
For all dates: Register here
Thursday, 8th September '22
Wednesday, 2nd November '22
A comprehensive no-jargon course for new-to-the-role and line managers wanting to upskill
Covid, staff and recruitment challenges have left many HR professionals feeling out of their depth or in dire need of reskilling. To meet this need, we have designed a  comprehensive, no-jargon introduction to checking RTW: everything you need to know but had no idea where to go.
The pandemic saw a bewildering number of changes to the RTW checking process, as a result, many employers are now unsure of the process and how to ensure they are fully compliant.
You are legally obliged to check the legal working status of your employees
All employers are legally obliged to check Right to Work status for potential employees and have a responsibility to prevent illegal working. Illegal working impacts negatively on lawful wages and is linked to organised crime, tax evasion and modern slavery. Failure to comply can result in potential invalidation of insurance, criminal prosecution, revocation of sponsorship licenses and irreparable reputational damage.
Why train with us
Drawing on our decades of experience and feedback from our delegates and trainers, this information-packed three-hour update is a perfect solution to ensure your staff feel confident to tackle the potentially confusing process of RTW checking.
Delegate feedback from similar Right to Work courses
"This event was extremely informative and well presented". - HCUC Uxbridge College
"Really informative and real life scenario's helped to make the workshop relatable". - Allied Care Limited
"It was informative and interactive. Involving participants is great activity. Helps understanding what steps to follow while hiring". - Corporate Research & Investigations Limited
ONLINE TRAINING COURSE PLATFORM
Zoom - An encrypted zoom platform with password access. Click here for further information and to test access 
Prefer to run this course In-house?
We can tailor any of our events to run in-house for your organisation for groups of 5 or more people. Explore over 30 bespoke In-house training courses here. Or make an initial enquiry by filling out this form. 
Which functions will benefit from attending
HR AND RECRUITMENT PROFESSIONALS, ADMINISTRATION, TRAINING, SECURITY, RISK, COMPLIANCE, LEGAL, POLICY, VETTING AND SCREENING, OPERATIONS AND ALL LINE MANAGERS AND DIRECTORS AND STAFF WITH RESPONSIBILITY FOR RIGHT TO WORK CHECKS AND NON-UK EMPLOYEE RECRUITMENT, VETTING AND SCREENING
Hear from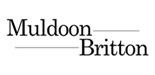 Schedule
Welcome, objectives and ice-breaker
Elizabeth Smith
Director of Research , Business Forums International Ltd. (BFI)
Elizabeth is director of research and a founding co-director at Business Forums International. She is responsible for all programme content and writing, and researches current areas of interest for senior HR professionals in large organisations. BFI is the UK's leading HR risk specialist conference and training provider, delivering key and timely information to over 3,000 delegates a year both through public and in-house training courses. Before founding BFI in 1996, Elizabeth specialised in researching corporate financial programmes in Asia and the Middle East, based in Dubai. She also worked in advertising and publishing in the Middle East and London. Elizabeth was educated in the West Indies, Saudi Arabia and Belgium before reading Modern Languages at Durham University. She is currently developing an online training course for line managers to raise awareness of menopause symptoms and ways that employers can work to make their workplaces more inclusive.
Legal updates and basics: Key immigration law updates, GDPR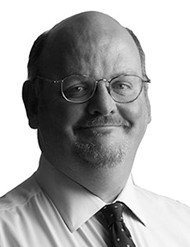 Simon Kenny
Partner & Head of Immigration , Muldoon Britton Immigration
Simon is a solicitor and works on immigration matters. He joined Muldoon Britton as a Partner and Head of Immigration in May 2022 Simon works with individuals, companies and universities regarding immigration compliance issues. These include new individual immigration applications, Skilled Worker and Global Business Mobility, illegal working penalties and sponsor licence suspension. Simon has managed global immigration programmes and post-Brexit immigration compliance in respect of business travellers working across the EEA. His previous experience includes many years as an immigration officer and as a manager in Big 4 professional services companies. Simon has a focus on achieving practical outcomes for clients, an understanding of wider global mobility issues and creativity in finding solutions which work, all of which informs his immigration advice. Simon has been a recommended lawyer by the Legal 500 in every edition since 2015 and, in 2019, was individually commended in the Financial Times Innovative Lawyers Europe Awards for research and analysis conducted regarding Certificate of Sponsorship allocations. He writes media articles and is a keen blogger and Twitter user.
Understanding application routes
The basics: checking, documents, FAQs, visa categories, what must be checked and when, checking in-person versus remotely
GDPR essentials to ensure compliance
Induction and onboarding: what has changed recently?
Defining roles and responsibilities
What does a compliant policy look like?
Remote managers: what can go wrong and what needs to be in a robust policy?
Record keeping essentials and consequences
Document verification: checking and potential consequences
Outsourcing employment checks: pros and cons
The practicalities
15-minute interactive exercise
What are the potential risks to your organisation and how to minimise them

Potential D&I implications
Security considerations

Resources and support
Contact us to book or discuss our events & services

01983 861133


info@bfi.co.uk
Really useful - worked in HR for 18 years, and not had more useful identity check training.

Great informative course, provided good insight into the authenticity of ID documentation

Amazing, high quality teaching, I feel very confident about making checks going forward

Really happy I came on the course, I learnt a lot!

Very informative, left with a much clearer understanding of document certification
Very useful and very interesting, enlightening
Informative, well presented and gives you food for thought, thank you
ONLINE TRAINING COURSE
Introduction to Checking Right to Work (RTW)
Upskilling and new-to-the-role essentials