Non-UK Employee Visa Workshop
Are your non-UK staff employed legally? Do your employees have the correct visa? Are you risking your Employer Sponsorship Licence? Are you prepared for a UKVI visit? Do you fully understand the Points Based System (PBS) and its applications?
Time: 0930 - 1630 | Full-day
All dates: Register here
Thursday 18th January '24
Tuesday 5th March '24
Are your team keeping up-to-date with the latest Home Office immigration changes? As an employer – you are responsible.
Post-Brexit, UK employers must comply with a number of complex rules and requirements in order to ensure that their organisation is protected from penalties and other illegal working sanctions. This includes keeping track of developments concerning EU staff and for those that hold a sponsorship licence, ensuring that their duties are compliant. 
Who is this Non-UK Employee Visa Immigration Workshop for? 
This workshop is designed for employers who are recruiting overseas staff – the course is for licensed sponsors and those that are looking to become one. The workshop will go through in detail the new Points Based System and clarify which visa routes may be relevant to you as an employer.
Key areas of focus:
Latest Home Office updates 
Implications on your policies and procedures of Brexit and changes to immigration
Non-PBS routes to working in the UK
The practicalities of sponsoring a skilled worker
Certificates of Sponsorship
Tradeable points within the new system
Skills level and salary
English language requirements
Ensuring your policy is robust and compliant
Right to work and document checking
Being prepared for a Home Office Audit/Visit
New staff: Home Office compliant recruitment
Existing staff: managing work visas
Failure to comply fully with Home Office regulations can have serious ramifications for employers and it is essential that your policies and systems are up to date and legal to avoid substantial fines, removal of your licence and reputational damage.
This practical and intensive workshop will explore the latest Home Office regulations, the new Points Based System and non-PBS routes in depth so you come away with a full understanding of the requirements on you as an employer of non-UK nationals.
The workshop is designed to be interactive and enable delegates to ask questions throughout the day and learn from and share experiences from other delegates. This is a unique opportunity for you to have your organisations policy and procedure questions answered so you can ensure your policies are watertight.
DELEGATE FEEDBACK FROM THIS PBS & IMMIGRATION COURSE
"Very well structured and helpful workshop - the best one I have attended so far in my professional development". 
"As this was all new to me I found it very informative as the company I work for are thinking about applying for a sponsorship licence". - Interesting Hotels
"Very informative and resourceful, really appreciated all the hints and tips" - Reach South Academy Trust
"It's a really useful event for those who are new to managing right to work checks, immigration compliance etc."
"The course was really good, one of the best I've attended actually so will definitely be recommending it and will keep an eye out for any other future events".
"I thought this course was excellent, it was delivered really clearly at a good pace. Ian and Lucy were really knowledgeable, helpful and able to answer all questions." - Cambridge Consultants
"Absolutely brilliant. Really informative and well presented. The best explanation of the grace period and EU nationals I have heard in the last two years!" - MHA MacIntyre Hudson
"Demonstrated knowledge and understanding, great approach to delivering information and sharing specialist and detailed information in a 'user-friendly' format" - NCG
"Excellent, very informative, taken lots away". - North Cumbria Integrated Care NHS Foundation Trust 
Platform: Zoom - An encrypted zoom platform with password access. Click here for further information and to test access 
Prefer to run this course In-house?
We offer this course as a face-to-face or online In-house training option for groups of 5 or more – a cost effective training solution for teams, if this would be more suitable, please email molly.sampson@bfi.co.uk
Which functions will benefit from attending
HR, Security, Recruitment, Legal & Compliance, Directors & Managers responsible for Immigration & Right to Work Checks, Vetting & Screening, Administration & Operations
Schedule
Welcome, housekeeping, aims & objectives for the day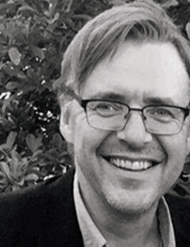 Guy Otty
Managing Director , Business Forums International Ltd. (BFI)
Following a successful career in media sales and financial recruitment, Guy started Business Forums International Ltd. over 25 years ago with his co-director Elizabeth Smith. Drawing on his extensive international experience in headhunting and senior recruitment, he is enviably placed to predict and respond to key HR challenges, from the 2006 pandemic to Brexit and beyond. Under his leadership, the company has become a leading HR and business management conference and training company looking to address the latest issues and concerns facing organisations.
Terminology & applying for a sponsor licence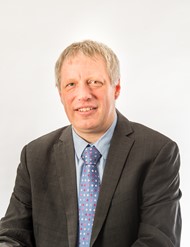 Ian Westwood
Immigration Consultant , The Westwood Organisation
Ian Westwood worked at the Home Office from 1993-2003. He was an operational Immigration Officer serving at Heathrow, Gatwick and Dover before being promoted to Chief Immigration Officer based in Croydon. Since then he has set up his own consultancy business, providing training and immigration advice to a variety of corporate and private clients on the subject of Immigration. He is regulated by the Office of the Immigration Service Commissioner to provide immigration advice in the UK. Ian's training credentials include the Chartered Institute of Personnel and Development's Certificate of Training Practice and the Belbin Team-Role Accreditation.
Key terminology to be aware of before sponsoring an individual
The application process to become a licenced sponsor
Overview of compliance duties
The Points Based System & skilled worker visas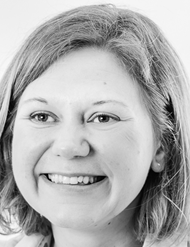 Lucy Walmsley
Senior Consultant , The Westwood Organisation
Lucy is our senior consultant, and provides corporate client support. Having previously held responsibility for immigration compliance at the University of Southampton, she has useful experience of the hoops and hurdles of compliance. Lucy regularly conjures up client guidance notes to simplify Home Office jargon and save clients from the frustration of navigating the Home Office website. Lucy is a regulated advisor with the OISC and a Chartered Member of the CIPD.
Explanation of points-based visas
Overview of employer-sponsored visas

Global Business Mobility route
Scale-up visas
Temporary Workers

Skilled worker visa criteria in detail

Tradeable points
Salary requirements
English language requirements
Maintenance
Health & care visa
Considerations before you sponsor an individual to work for you
Immigration skeletons to be aware of
Alternative (non-sponsored) immigration routes for staff coming into the UK
European nationals & clarification of UKVI compliance for your EEA workers, depending on their employment start date
Clarity over alternatives to sponsorship: Humanitarian routes; indefinite leave to remain; Hong Kong visa; Family visas; Talent visa; Students; Graduates; High Potential Individuals; Temporary Workers
Sponsoring a skilled worker
Practicalities of sponsoring a skilled worker

The cost of sponsorship (for the employer & the visa applicant)
SOC codes
Genuine vacancy replacing the resident labour market test
Salary practicalities

Issuing a certificate of sponsorship

Defined versus undefined certificates
The sponsorship management system
Information required for a certificate of sponsorship
Common questions surrounding certificates of sponsorship
The visa application process
UKVI compliance
Right to work checks

Starting work & checking documentation
Online & manual checks
Follow up checks

Sponsorship compliance

Sponsor duties for each of your skilled workers: reporting changes; record keeping etc.
Annual duties for sponsors

UKVI audits

Purpose of audit
What happens before, during and after an audit
Wrap up & end of workshop
Very informative
Both speakers were very knowledgeable and content easy to follow

Very well organised, lovely and friendly team and speakers. Warm welcome from team

Very well structured. Presenters had an excellent knowledge of the subjects.

Great range of topics covered. Very relevant to practice and challenges in the real world.

Very informative and resourceful, really appreciated all the hints and tips

This workshop was very useful. I have a better understanding of sponsorship licenses now.

For an online training day, it has been engaging and interesting