Covid -19 Working Effectively With Trade Unions Online Conference
Online
Time: 14:00 - 17:30 (if you can't attend live, register to watch the recording)
Cost per attendee: £195 + VAT 
Special 25% discount available to the NHS - email registrations@bfi.co.uk from an NHS email address, and we will send you the code for you to register with.
Now more than ever it is essential that both Employers and Trade Unions work together to navigate through the formidable challenges that Covid 19 has created during these last 4 months. The complexities of remote working, furloughed staff, redundancies and employees returning to the workplace safely are immense and it is vital that this process is managed collaboratively by both sides in realising a swift and successful outcome.
A comprehensive virtual half-day interactive conference that combines in-depth expert presentations that feature dedicated sessions to address delegate questions, challenges and concerns. Full resources, including downloads, handouts and reference material will be provided.
Hear key sessions from: ACAS, The Go Ahead Group,  Eversheds Sutherland LLP and the IPA
Here's what delegates said last year….
"Great day, very valuable" - P&O Ferries
"Very Interesting presentations, good mix of speakers and different thinking" - DVSA Civil Service
"Informative and thought-provoking" - Calamander Consulting
"Excellent range of speakers" - Highways England
"Excellent day, lots to absorb, great mix of speakers" - Study Group
"Well-paced and informative" - EDF
"Great content" - Centrica
"Very useful content and great speakers" - Forten Solutions
"Engaging and thought-provoking speakers with a range of solutions" - Sellafield
"Excellent variety of topics and speakers – thanks for a great day" - Heineken
Please note: If you have a topic to suggest or might like to speak at, endorse, or sponsor the event, please see how to get involved here.
Which functions will benefit from attending
Directors, Senior Managers, HR and Recruitment professionals, Employee and Industrial Relations, Employment Policy, Legal, Trade Union Representatives, Employment Law, Operations, Conciliation and Arbitration, Directors and Managers with industrial and employee relations responsibilities
Schedule
Welcome and introduction and rules of engagement
Elizabeth Smith
Director of Research , Business Forums International Ltd. (BFI)
Elizabeth is director of research and a founding co-director at Business Forums International. She is responsible for all programme content and writing, and researches current areas of interest for senior HR professionals in large organisations. BFI is the UK's leading HR risk specialist conference and training provider, delivering key and timely information to over 3,000 delegates a year both through public and in-house training courses. Before founding BFI in 1996, Elizabeth specialised in researching corporate financial programmes in Asia and the Middle East, based in Dubai. She also worked in advertising and publishing in the Middle East and London. Elizabeth was educated in the West Indies, Saudi Arabia and Belgium before reading Modern Languages at Durham University. She is currently developing an online training course for line managers to raise awareness of menopause symptoms and ways that employers can work to make their workplaces more inclusive.
Legal changes and considerations working with unions during the pandemic and beyond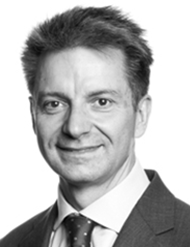 Marc Meryon
Partner and Head of Industrial Relations , Eversheds Sutherland
Marc Meryon is a partner and Head of Industrial Relations in the London office. He is also an Honorary Senior Visiting Fellow at Cass Business School, City University. Marc specialises in helping companies with difficult labour relations issues, often arising from organisational change. He frequently advises on managing and resolving collective disputes, including preventing and mitigating the impact of strikes and responding effectively to union backed corporate campaigns, both within the UK and internationally. Marc's role includes helping employers with union negotiations; new models for staff engagement; managing stakeholder relations; and using innovative legal challenges to protect businesses from disruption. Marc also advises on the growing impact of human rights on business and labour relations, and on the increasing use of contingent workers.
Restructuring, redundancy and the furlough scheme: working with unions under Covid-19
Avoiding "Serious and imminent danger" when returning to work
The right to strike and blacklisting: new trends
The trade union perspective: working together in uncertain times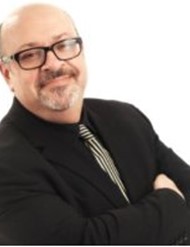 Derek Luckhurst
Training and Development Director , IPA
Derek Luckhurst has been the Training & Development Director of the IPA (Involvement And Participation Association) since December 2000 responsible for consultancy services. Previously he was the Manufacturing, Science And Finance Union's National Secretary for Legal & General since 1996. He was instrumental in the establishment of a breakthrough partnership agreement, which was signed at L&G in 1997. At IPA he has developed partnership workshops for the Inland Revenue, the Audit Commission, Royal Fleet Auxiliary, Aintree NHS Trust, Bolton NHS Trust and Santander. In conjunction with the workshop, he has written a partnership induction programme specifically tailored for people working on partnership initiatives. He is the author of "A Practitioner's Guide To Sustaining Industrial Partnership" published by the IPA with DTI support in 2004, updated and re-published in 2011. He also wrote a Staff Representatives' Handbook, which has been commissioned by Sanctuary Housing, Halfords, BP, Coral Racing and Avon Cosmetics. He has worked with many organisations helping them with employee relations including United Welsh Housing Association, Steria, Standard Life, Santander, Norwich Union, Royal College Of Surgeons, The General Medical Council, The Prince's Trust, Egg, Blue Arrow, Royal National Institute For Deaf People, Bank Of Ireland UK Financial Services, The Independent Police Complaints Commission, The Healthcare Commission, Avon Cosmetics, The Royal Fleet Auxiliary, The National Asthma Campaign, National Grid, Peabody Trust, British Bakeries, The Employers Organisation, Pizza Express, The Communication Workers Union, The Post Office, De La Rue Cash Systems, Peabody Housing, Corps of Commissionaires, The Cancer Research Campaign, South East Water, Inland Revenue, Eurotunnel, Siemens, Pfizer, Terrence Higgins Trust, Electoral Reform Services, Opportunity Links, Kelloggs, the CBI, Skandia, AOL Broadband, Vodafone, Kimberley Clark and BP, Pearson, City & Guilds and HCL. Derek has also introduced the option-based consultation model for the effective involvement of the representatives of employees, be they union or non-union in identifying opinions and influencing the decision making process at a strategic level within organisations. Described by Keith Sisson, Emeritus Professor of Industrial Relations at Warwick Business School as a 'landmark in UK industrial relations', Derek has been busy training managers and employee representatives in option-based consultation in organisations like the Healthcare Commission, Standard Life, Bank Of Ireland, United Welsh Housing and many others. Derek leads the IPA's influential Best Practice Network and, with them, developed the "15 Strategic Questions" that have proved popular with representatives and senior managers alike. He is also the author of "The 5 Key Steps To Employee Engagement", published in 2007, which explores the unique role representatives can play in ensuring staff lose the cynicism that blocks engagement. He was a key player in developing a framework for flexible working in Legal & General and was responsible for the training of both managers and union representatives in how the concept should work in practice. A new anti-harassment and bullying procedure was established during his term of office together with improved grievance and disciplinary processes.
Including the "new world": key steps to maximising relationships
Developing and maintaining new relations
What new unions are emerging to represent the new workers?
TU relationships in non-recognised environments: effective relations without recognition
Expanding interest beyond pay and working conditions
Internal politics and culture: do they dictate how you consult and negotiate?
Panel discussion: what effect has Covid-19 had on employee relations: a brief analysis
Challenges for organisations
Reputational risk issues and solutions
Lessons learned on the hoof and in the spotlight
Redundancy and restructuring during and post furlough: getting your consultation process right
Simon Long
Senior Advisor , Acas
Having worked in ACAS for over 20 years Simon has developed particular expertise in helping Trade Unions and Managers achieve the best mutual outcomes from their working relationship. In addition, Simon also carries out mediations, conciliations and plays an integral role in London's training program, delivering courses in our London offices or in-company. Simon has a wealth of experience in tailoring training and business solutions to meet the unique requirements of individual organisations. This comes in part from previously working as an Individual Conciliator in ACAS, dealing with a huge variety of scenarios arising from employer - employee disputes. Simon holds a Post Graduate Certificate in Dispute Resolution and is the designated Adviser for organisations in Islington, Enfield, Hackney, Haringey and Waltham Forest.
The statutory obligations to consult
Understanding the difference between communication and consultation
Best practice for consultation
Practical considerations for remote consultation
Case study: transport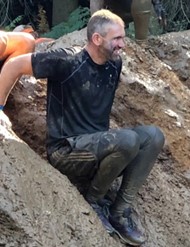 Scott Maynard FCIPD
Interim Group People Director/HR Director , The Go Ahead Group
An experienced and resourceful HR leader with widespread commercial experience in complex, customer facing and fast moving blue chip and private equity businesses. I have a track record of building commercial and highly credible HR functions whilst driving demonstrable improvements in business results. Specialties: Employee engagement; culture change; leadership capability; talent development and succession planning; internal communications; employee/industrial relations
The "standstill" arrangement: pausing disputes during the lockdown
Managing BAME related issues and the pandemic: key considerations and responses