Managing Remote Teams and Working from Home Strategy Conference
Time: 10:00 - 17:15 (if you can't attend live, register to watch the recording)
Cost per attendee: £250 + VAT 
Platform: Zoom - An encrypted zoom platform with password access. Click here for further information and to test access 
Some love it, some loathe it, but remote working is here to stay. Organisations who fail to effectively engage, manage and monitor their remote employees are at risk. They risk depreciating efficiency and productivity; lower employee morale and wellbeing; damage to their employer brand reputation; data theft, loss and misuse; and a whole range of lawsuits associated with the above. 
With such an increase in remote working, technology will continue to play a key role in enabling seamless functionality among a dispersed workforce. This is the case not only for conducting work, but also for simulating the workplace experience for those not in the office. Easier said than done given the requirements of employees to embrace new technologies and learn to use them fast. Not to mention the varied home situations and set-ups of individual workers and the need for varying levels of flexibility. In fact, 34% of UK employees feel that working from home has a negative impact on their mental health. Despite all this, it is imperative to find the right balance when managing a workforce that suits the needs of both the staff and the organisation.
The challenges involved are many. So let's look at some solutions.
Why attend this conference?
Get to grips with the legal landscape of remote working
Hear effective case studies and workable strategy for successfully managing and monitoring remote teams
Avoid pitfalls and future-proof your remote workforce strategy
Know how to harness the latest technology to suit your needs, and how to encourage your team to do the same
Hear how to optimise communication for increased engagement
Revisit your working from home policies to ensure they protect and support your workforce
For over 20 years BFI has run pandemic planning conferences to help organisations create safe and effective strategies in the event of a situation that we are now facing. Over recent months, we have been providing the latest developments and information to help employers navigate the transition into managing a mix of remote and on-site businesses.
Please note: If you have a topic to suggest or might like to speak at, endorse, or sponsor the event, please see how to get involved here.
Which functions will benefit from attending
HR, Recruitment and Resourcing, Temporary & Agency Resourcing, Legal, Training, Compliance and Audit, Administration, Strategy, Policy, Operations, Line Manager and all directors and staff with responsibilities within this area.
Schedule
Welcome and introduction
Elizabeth Smith
Director of Research , Business Forums International Ltd. (BFI)
Elizabeth is director of research and a founding co-director at Business Forums International. She is responsible for all programme content and writing, and researches current areas of interest for senior HR professionals in large organisations. BFI is the UK's leading HR risk specialist conference and training provider, delivering key and timely information to over 3,000 delegates a year both through public and in-house training courses. Before founding BFI in 1996, Elizabeth specialised in researching corporate financial programmes in Asia and the Middle East, based in Dubai. She also worked in advertising and publishing in the Middle East and London. Elizabeth was educated in the West Indies, Saudi Arabia and Belgium before reading Modern Languages at Durham University. She is currently developing an online training course for line managers to raise awareness of menopause symptoms and ways that employers can work to make their workplaces more inclusive.
Ensure your WFH policy is legal and workable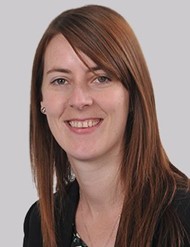 Hannah King
Senior Solicitor , Herrington Carmichael
Hannah is solicitor with over 10 years' experience specialising in employment law gained from leading regional practices. Hannah has advised employers from a broad range of sectors on all aspects of their employment obligations, but has significant experience advising in particular on the legal and best practice requirements for employers contractual and policy documentation.
Understanding your obligations across England, Scotland, Wales, & Northern Ireland
Understanding your responsibilities as an employer

Health and Safety guidelines
Insurance considerations
Trade Union consultations and processes
Risk assessments

Revisiting existing policies
Personal Protection Equipment at work
Understanding the risks:

Liabilities in case of employees catching COVID-19 in the workplace
Whistleblowing hotlines
Avoiding discrimination
Medical testing and tracing: data issues
Talent requirements and team capacity: essential questions to consider to ensure your plans will work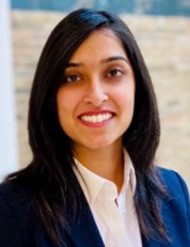 Salima Nanji
Director , Improve CX
Salima is a qualified lawyer in the financial service industry, having previously practiced in Paris and worked in London. Her career has focused mainly on alternative investments and private equity. Prior to joining Vistra, she worked for Natixis, Ipes (now Apex Group), Campbell Lutyens where she led many regulatory projects. She is a Fellow of the Chartered Institute for Securities & Investments, a member of the Franco British Lawyer Society and Institute of Directors. She also holds a Masters in Business Law from Paris Dauphine University and graduated from Paris Bar School. Shortlisted Compliance Lawyer of the year 2020, she resides in London with her husband and two children.
Identifying training and development needs to best support employees
Team structures: reviewing processes and efficiencies
Assessing roles and responsibilities: what has changed?
Skill sets: identifying gaps and new skills needed
Closing knowledge gaps
Thinking Ahead: How to conduct a thorough risk assessment: understanding where your vulnerabilities might lie and how to minimise the risks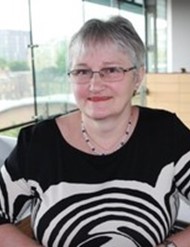 Professor Anne Harriss
President , SOM
Professor Occupational Health: Course Director London South Bank University, Fellow RCN (2016) Senior Fellow Higher Education Academy (HEA) (2013); National Teaching Fellow HEA (2014); Principal Fellow Higher Education Academy (2015). I am an experienced occupational health practitioner and educator. I have lead the development of more than ten educational programmes at diploma, degree and MSc level. I have skills in supporting students with dyslexia in order that they reach their full potential and do this through a variety of methods including coaching I maintain occupational health practice both in the UK and internationally. I have a particular interest in delivering bespoke health and health with safety training for a range of organisations in both the private and public sector. I co-manage and am an active contributor to the Higher Education Funding Countcil JISC-OH resource which has a membership of approximately 1000 practitioners including OH advsers, OH nurses, OH physicians, general practitioners, safety advisers and physical therapists. In 2013-14 I was part of the implementation group which developed the National School of Occupational Health (NSOH). I was then invited to become a Board member of the National School which currently educates physicians across England and Wales is testament to my standing as an OH educator. The NSOH currently educates occupational physicians but it is anticipated that it will eventually be involved in the education of other OH specialists including nurses, psychologists and physical therapists. In addition I have three national awards and achieved Principal Fellowship of the Higher Education Academy 2011 OH Nurse of the Year 2011 Innovations in OH Award 2013 Innovations in OH Award 2013 Senior Fellow Higher Education Academy 2014 National Teaching Fellow Higher Education Academy 2014 Board member National School of Occupational Health 2016 FRCN 2017 Hon FFOM
Managing the risks
Understanding your legal obligations
Who should return?: essential questions
Is your workplace safe?
The SOM toolkit
Panel: Questions to ask to determine a plan of action: building and analysing an effective employee survey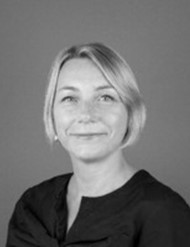 Ellie Shaw
Head of Employee Research , Ipsos UK & Ireland
Ellie has over 20 years' agency experience working on strategy, corporate communications and employee engagement research. While Ellie is an experienced interviewer of senior and board-level audiences, she also spends a lot of time talking to employees at all levels. She specialises in employee value proposition development, qual employee experience research and large EX and engagement studies. She has recently been working on secondment at a major FTSE-100 company as head of engagement, developing and implementing a major initiative to activate and embed an engagement framework across their organisation.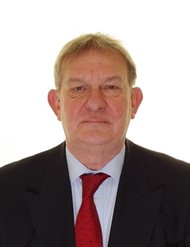 Mark Harris
Lead Crisis Consultant , Blindside Risk
As Blindside's Lead Crisis Consultant, Mark allocates resources to ensure clients are serviced throughout the Crisis and Issues Management cycle from identification and preparation, prevention through planning and training, to response and recovery. Blindside's crisis management preparedness and response services ensure clients are ready to face situations and events of a challenging nature, throughout the world. Over the last 24 years, Mark has worked at the forefront of crisis management and communications internationally and held senior positions with leading consultancies such Control Risks, and Burson-Marsteller. Mark has worked on over 150 incidents of kidnapping, extortion, and hostage taking around the world, and 19 cases of vessel hijack. He has also advised numerous companies as they have prepared to restructure, close facilities, or transfer operations to other countries. Mark regularly presents at conferences and is often invited to comment on news stories on a regular basis by news channels such as the BBC, ITN, Channel 4, CNN, NBC, and Al Jazeera.
Understanding your workforce's new circumstances and set up
Taking the temperature: how have employee's perception of the company changed?
Furloughed vs. non-furloughed: how employee relations may have changed
How do employees feel about working from home/ returning to work?
Covid-19 Lessons learned from the crisis
Building resilience into future planning
Perception vs reality: the practicalities of workforce communication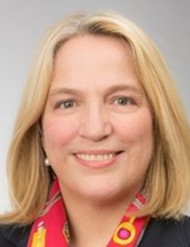 Sheena Thomson
Founder and Director , Conduit Associates
Founder and Director of Conduit Associates Ltd - a boutique global crisis and issues communications consultancy. Strategic communications leader with substantive UK and international experience and expertise in media relations, reputation, crisis and issues management, particularly in high intensity situations. Skilled in risk mapping and mitigation, crisis response, crisis recovery and leading delivery of strategic communications objectives post crisis. Sector experience includes financial services, retail, energy, government and policy making, international development and security. Geographical experience includes UK South East Europe, the Middle East and South East Asia. Founding Chartered CIPR PR Practitioner (CIPR), Affiliate Member, Institute of Risk Management
Articulating complex messages
Overcoming resistance and fear
What practical measures are you taking?
Managing meetings and other interactions
Travel and community
Working hours: what are the options?
Leading, engaging, managing, and monitoring remote teams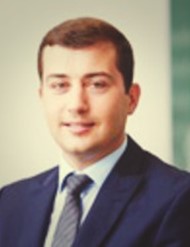 Alan Price
CEO , Bright HR
As the Chief Operations Officer of the Peninsula Group and Chief Executive Officer of BrightHR, I am a subject matter expert in employment law , human capital management, HR and business transformation. The Peninsula Group provides people support namely HR, employment law and health & safety transformation to over 75,000 businesses in the UK, Ireland, Australia, New Zealand and Canada. I am responsible for the leadership of the Group's operations strategy, presiding over 125,000 client monthly service interactions and client experience engagements. I also hold a number of non-executive positions across the 11 Group companies, while maintaining a Group operational overview and Group HR responsibilities. My current project is overseeing the global roll out of our #hrtech and #safetytech business brighthr a SME HCM SAS proposition supporting over 39,000 organisations and over 500,000 users worldwide. I am proud to be a Chartered Fellow of the CIPD with 18 years' experience in employee relations, a Chartered Manager and Fellow of the CMI, a certified practitioner and Fellow of the AHRI (Australian Human Resources Institute), and a professional member of SHRM, Canadian Human Resource Professional Association and British Columbia & Chartered Professionals in Human Resources. Having demonstrated a significant contribution to business and society, I am also a Fellow of the Royal Society of Arts (RSA) In 2003, I was appointed to her Majesty's Court and Tribunal Service in the UK and was one of the youngest judicial appointments to the Employment Tribunal Service, which I continue to hold. For the last four years, I served as a charity trustee and Non-Executive Director for the worlds second largest HR professional body, the CIPD, which represents over 140,000 HR professionals worldwide. As an industry leader in HR and business management, my expertise is sought after regularly. My authoritative commentary on SME and people management issues has been featured in media outlets such as The Telegraph, BBC Five Live, The Guardian and Sky News.
Team dynamics: the impact of return and integration on existing and new team structures
Maintaining momentum and managing remote teams: challenges and solutions
Rebuilding and developing team relationships
Keeping a workplace culture alive remotely
Flexible working strategy: the Cabinet Office experience

Brian Stanislas MBE
Co-Chair of the Cross Government Flexible Working Network, and Product Manager at
Cabinet Office
View Bio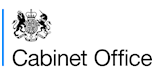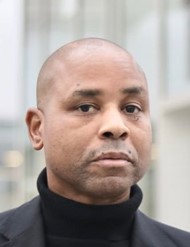 Brian Stanislas MBE
Co-Chair of the Cross Government Flexible Working Network, and Product Manager at , Cabinet Office
Monitoring and adapting your plan in the medium and long term
Ensuring you protect safety and wellbeing
Communications: ensuring clarity and workability of your strategy
Clarifying, re-establishing, and maintaining engagement with business goals
Monitoring and managing in uncharted territory
Building in agility and adaptability to meet changing needs and regulations
Methods to garner and interpret employee feedback
Future lockdowns: your new policy
Employee wellbeing: ensuring your policies support and protect your workforce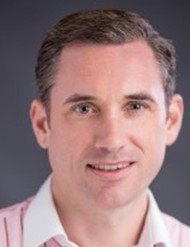 Richard Reid
CEO, Therapist & Coaching Psychologist , Pinnacle Therapy
I'm on a mission to make you better. With more than two decades of high-level experience in the corporate world, I bring a unique perspective and drive to succeed to my executive coaching practice. I help my clients dive deep and work collaboratively with them to deliver real results. My pragmatic, integrative coaching style has generated incredibly success for those seeking support in areas such as developing resilience, boosting presence or charisma, and navigating organizational development.
How to understand the personal and professional implications of resilience.
How to identify thinking patterns which help to deal with setbacks positively.
How to identify change readiness and how this corresponds with resilience.
How to overcome and grow from setbacks, by understanding them in the context of challenge, commitment and personal control.
How we explain hardships and adversity to ourselves to learn from them.
How to use a variety of techniques to develop the resilience of yourself and those around you.
Tech for teamwork: harnessing the best resources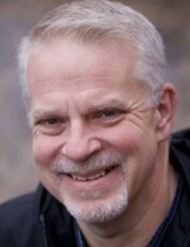 Jeff Wellstead
CEO , Big Bear Partners
Jeff's career has spanned over 25 years of HR leadership and consulting working within investment banking, consulting and technology (SaaS, Voice Recognition, NLP, AI/Machine Learning, eCommerce and bio-technology). He also works with exponential organizations to prepare for rapid hyper-growth across people, process and technology challenges to ensure vision realization. For the last 16 years, Jeff has been working with start-up & SME tech companies to provide actionable strategies to grow people, process & technology, building highly effective innovation cultures to support the revolutionary pace of disruptive product and service creation. As CEO of Big Bear Partners, Jeff is an accomplished talent & innovation accelerator and Future of Work consultant for SME businesses in the emerging, fast growth high-tech and biotech sectors, as well as mature businesses under taking digital transformation.
What does the future look like? New technology for competitive advantage
Remote training challenges
Tech to reduce isolation and foster team inclusion
Blending home and office-based working: policy and processes to integrate and sustain home-working
Home / remote working: the physical practicalities
Understanding potentially vulnerable areas to minimise security and data breaches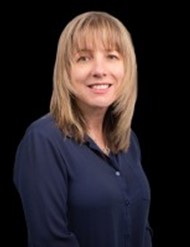 Helen Farr
Employment Partner , Taylor Wessing
Helen's practice covers the full spectrum of employment law and human resources strategy with extensive experience in complex advisory and litigation projects. Helen has particular expertise of working with clients in the financial, tech and professional services sectors. Over recent years, Helen has guided many banks and solo regulated firms through the complexity of the employment issues related to the introduction of the senior managers & certification regime and on cross over employment and regulatory issues. Helen's focus is on strategic matters such as workplace discrimination of a sensitive nature, equal pay, team moves, boardroom disputes and employment cases involving financial services regulatory issues. She is also well versed in dealing with industrial relations issues. She has worked with a number of organisations on the Implication of the General Data Protection Regulation for managing employee data. She prides herself on having a great commitment to client service and finding innovative solutions to employment and human resources issues. Helen often provides tailored training sessions to meet the needs of her clients. Helen is a regular speaker and employment conferences and frequently writes for leading publications on employment matters. She also appeared as a panellist on Radio 4's the " Bottom Line" and has commented on employment issues on the Today programme, PM and the BBC World Service, most recently appearing on PM in November 2019.
Data law: GDPR, DPA, trade secrets, intellectual property rights, confidentiality, and reputatio
Is your 'bring your own device' policy fit for purpose?
What to consider when revisiting your data security breach response plan
Video conferencing and social media: the employer's response and policy under Covid
Access and storage considerations

Panel debate: remote working benefits and drawbacks for companies and employees: diversity and inclusion considerations and dynamics

Daniel Winterfeldt MBE QC (Hon)
General Counsel for EMEA and Asia, Jefferies International Ltd and Founder & Chair of
InterLaw Diversity Forum
View Bio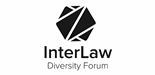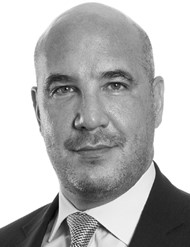 Daniel Winterfeldt MBE QC (Hon)
General Counsel for EMEA and Asia, Jefferies International Ltd and Founder & Chair of , InterLaw Diversity Forum
Daniel is founder and chair of the InterLaw Diversity Forum, which seeks to promote meritocracy and inclusion for all diverse groups working in the legal sector.  The InterLaw Diversity Forum was "Highly Commended" by the FT Innovative Lawyers Awards in 2016 for 'Innovation in Human Resources'.   Daniel is interested in the impact of the pandemic crisis on legal professionals in protected categories (women, racial and ethnic minorities, LGBT+ and disabled communities) are how they are being disproportionately affected. Added to this, he is keenly aware of a heightened sense of inequality in society, with the Black Lives Matter civil rights movement gaining important momentum. In addition, Daniel was named the "Legal Innovator of the Year" at the FT Innovative Lawyers Awards in 2012 for his work in capital markets and diversity and inclusion.  In 2020 Daniel was appointed as Queen's Counsel Honoris Causa (Honorary QC) for both his contributions to capital markets in England & Wales through the  Forum for US Securities Lawyers in London as well as his contributions to diversity, inclusion and culture in the legal sector through the InterLaw Diversity Forum.