FREE Covid-19 Employer Webinar: What to do This Week (#17)
About the series
A FREE fortnightly information-packed live discussion featuring an expert panel addressing the concerns that you have identified for us since the Covid-19 crisis unfolded. Employers are reeling at the speed and severity of the unfolding global health crisis and are struggling to manage employees' fear and concerns as well as help them quickly establish brand-new ways of working and living.
As part of our business pandemic planning series, which has run since 2006, this fortnightly webinar will give you real answers and workable strategies. A highly experienced speaker panel will be handpicked each week to share lessons learned from previous pandemics and crises and examine the specific challenges of Covid-19.
The discussion will last for thirty minutes followed by a thirty-minute Q&A or knowledge-sharing session - we are accepting questions before and during the broadcast. Please send your questions to elizabeth.smith@bfi.co.uk.
About this webinar
Week 17: Post-Covid Data Protection Issues for Employers
We will be highlighting potential problem areas and looking at:
- Keeping records: policy updates and changes
- Testing: data and record implications
- Working from home: new challenges for data protection
As ever, do email elizabeth.smith@bfi.co.uk with any issues you would like to be addressed.
Drawing on our almost two decades' worth of pandemic planning and management expertise, we are delighted to offer these free weekly senior HR webinars as part of the #KeepBritainWorking initiative.
(You can find our full list of past and future conferences, workshops and webinars on our website: www.bfi.co.uk. We are currently developing all of our training in a digital format)
Which functions will benefit from attending
HR, Health and Safety, Business Continuity Planning, Occupational Health, Contingency and Business Continuity Planning, Recruitment, Resourcing, Legal & Compliance, Line Management, Employee Relations, Security, Risk, Compliance, Strategy, Operations, and all directors and staff with responsibilities within this area.
Schedule
Welcome
Elizabeth Smith
Director of Research , Business Forums International Ltd. (BFI)
Elizabeth is director of research and a founding co-director at Business Forums International. She is responsible for all programme content and writing, and researches current areas of interest for senior HR professionals in large organisations. BFI is the UK's leading HR risk specialist conference and training provider, delivering key and timely information to over 3,000 delegates a year both through public and in-house training courses. Before founding BFI in 1996, Elizabeth specialised in researching corporate financial programmes in Asia and the Middle East, based in Dubai. She also worked in advertising and publishing in the Middle East and London. Elizabeth was educated in the West Indies, Saudi Arabia and Belgium before reading Modern Languages at Durham University. She is currently developing an online training course for line managers to raise awareness of menopause symptoms and ways that employers can work to make their workplaces more inclusive.
KEEPING RECORDS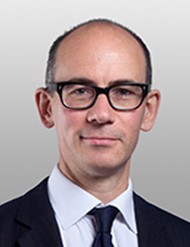 Daniel Cooper
Partner , Covington LLP
Daniel Cooper advises clients on information technology regulatory issues, particularly data protection, e-commerce and data security matters. According to Chambers UK, his "level of expertise is second to none, but it's also equally paired with a keen understanding of our business and direction." It was noted that "he is very good at calibrating and helping to gauge risk." Mr. Cooper also regularly assists leading technology companies, including social networking sites, online content and entertainment providers, and e-shopping sites, on their European and global compliance strategies. He also has deep experience with the regulation of mobile and e-health technologies. Mr. Cooper is also known for his ability to guide clients through the issues arising from data breach incidents, and has advised a number of high-profile clients in this area. Mr. Cooper co-authored the data protection standard that governs organized sport. Mr. Cooper is qualified to practice law in the United States, the United Kingdom, and Ireland. He has also been appointed to the advisory and expert boards of privacy NGOs and agencies, such as Privacy International and the European security agency, ENISA.
Privacy notices and policy changes you may need to implement and communicate
ICO workplace testing guidelines
Storage and access considerations 
European GDPR update: key jurisdictions
TESTING
David Morgan
Associate Solicitor, Employment Law , Girlings
David has degrees in Microbiology and Biotechnology in addition to graduating from the University of Kent at Canterbury in 2010 with a first class degree in Law. Before training as a solicitor he spent more than 10 years as a research scientist in the pharmaceutical industry; working for Pfizer's Bioprocess Development Group at Sandwich, Kent. Following the announcement of the closure of the Pfizer manufacturing site he was selected by his colleagues to represent them during the redundancy process and therefore, somewhat unusually for an employment solicitor, has experience of large scale redundancy consultations from an employee's perspective. David's experiences in representing his colleagues lead him to choose to retrain as a solicitor on leaving Pfizer in 2008 and following his graduation from the University of Kent he completed his Legal Practice Certificate at the College of Law, Guildford. David trained with Girlings and qualified into the Employment Department in September 2013.
Contact tracing apps
Can I force employees to be tested?
Temperature taking
Sharing details of infected colleagues: who, what, when and why?
HOMEWORKING: LEGAL FRAMEWORK AND GUIDANCE.
Nicola Coote
Executive Director , PHSC plc
A Chartered Safety Practitioner and Chartered Fellow of the Institution of Occupational Safety & Health (IOSH) and a registered IRCA Lead Auditor (ISO 9001). Nicola is deputy CEO and a founder member of AIM-listed PHSC plc, a group offering health, safety and quality systems consultancy and training along with innovative retail security solutions. PHSC plc has annual revenues approaching £7m. She started in consultancy during 1990 with co-director Stephen King and has around 30 years experience in managing a business. Prior to starting the consultancy, Nicola worked at Newsgroup Newspapers in Fleet Street and Wapping, where she supported health and safety management. In 1990, she joined Reuters plc with Stephen King as UK Health and Safety Manager. She left employment with Reuters plc in 1992 and continued to service their H&S requirements through PHSC. She has acted as joint Secretary of the South East Branch of the Institution of Occupational Safety and Health, and presented at the annual Tolley Health and Safety Conference for three years. She is currently on the Editorial Board of the health and safety section of Lexus, Nexis Butterworth Tolley. In addition Nicola is author, consultant editor or contributor to more than 30 titles produced by publishers such as Croner. She is a registered Expert Witness and supports many organisations with civil and criminal cases. Nicola successfully completed the Chartered Institute of Marketing Level 6 Diploma in Professional Marketing to consolidate her practical experience with underpinning knowledge and is using this to drive improved marketing strategies from PHSC group subsidiaries to its clients. Nicola has been a Chartered Member of the CIPD for over 20 years. Outside of work Nicola is Deputy Chair of the Governor's Board for St Martins School, Hutton and has been working as a governor for seven years. She also undertakes various support activities for a range of charities local to where she lives.
The law, guidance and practical application,
Home worker assessments
Homeworking management of wider issues
Equipment
Ergonomics
Safety
Contact us to book or discuss our events & services

01983 861133


info@bfi.co.uk