Recognising & Supporting Menopause in the Workplace Online Conference, 3rd edition
Time: 14:00 - 17:30 (if you can't attend live, register to watch the recording)
Cost per attendee: £195 + VAT 

Menopausal women are one of the fastest growing workforce groups in the UK however the issue is still being treated as a workforce taboo by some and in general has not been satisfactorily recognised and supported by employers. The MP Rachel Maclean is predicting; "It will become as unacceptable to not have a menopause policy as an employer as it is to not have a diversity and inclusion culture", yet few companies have menopause-specific health and wellbeing policies in place.
Why attend this online conference?
A vast majority of the 4.4 million over 50 women will go through menopause during their working lives. Recognising and supporting menopause is vital and positions your organisation as an inclusive employer of choice to a crucial demographic. It will help improve productivity and engagement, lower absence levels, reduce recruitment costs and avoid any legal action.
Workplace discrimination based on gender or age is illegal under the Equality Act
Several companies have faced tribunals and lost, being ordered to pay substantial amounts
Replacing a woman who has left work due to menopausal symptoms can cost an average of £30 000
Corporate Social Responsibility: ensure your midlife female employees can work as long as they choose with the highest possible quality of working life
CIPD revealed that 30% of the working menopausal women they surveyed had taken sick leave, yet only a quarter of these told their boss the real reason for their absence

65% said their ability to concentrate was affected
58% experienced greater stress
52% became impatient with clients and colleagues due to menopause
Part of a long-established BFI portfolio of workplace occupational health training.
Please note: If you have a topic to suggest or might like to speak at, endorse, or sponsor the event, please see how to get involved here.
Which functions will benefit from attending
HR, Diversity & Inclusion, Occupational Health, Recruitment & Resourcing, Policy & Strategy, Operations, Legal, Talent, Equality, Policy, Organisational Development, Employer Branding, Engagement, Employee Relations, People Development, Learning and Development, Improvement and Quality and all Directors and Line Managers with responsibilities in this area.
Schedule
Welcome and opening remarks
Elizabeth Smith
Director of Research , Business Forums International Ltd. (BFI)
Elizabeth is director of research and a founding co-director at Business Forums International. She is responsible for all programme content and writing, and researches current areas of interest for senior HR professionals in large organisations. BFI is the UK's leading HR risk specialist conference and training provider, delivering key and timely information to over 3,000 delegates a year both through public and in-house training courses. Before founding BFI in 1996, Elizabeth specialised in researching corporate financial programmes in Asia and the Middle East, based in Dubai. She also worked in advertising and publishing in the Middle East and London. Elizabeth was educated in the West Indies, Saudi Arabia and Belgium before reading Modern Languages at Durham University. She is currently developing an online training course for line managers to raise awareness of menopause symptoms and ways that employers can work to make their workplaces more inclusive.
Keynote address: menopause challenges in the workplace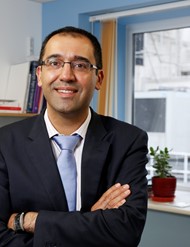 Haitham Hamoda
Chair , British Menopause Society
Mr Haitham Hamoda is a Consultant Gynaecologist and subspecialist in reproductive medicine and surgery. He is the Clinical Lead for the Menopause Service at King's College Hospital. London and Chair of the British Menopause Society. Mr Hamoda has published widely in his specialised field. He is co-author of the British Menopause Society Guidelines 2016 on the management of the menopause and author of the British Menopause Society Guideline on the Management of women with Premature Ovarian Insufficiency. In addition, he is actively involved in ongoing research projects both locally and nationally and teaches at an undergraduate and postgraduate level. His areas of clinical expertise include menopause and premature ovarian insufficiency, infertility, gynaecological endocrinology including polycystic ovary syndrome, management of fibroids and endometriosis and minimal access surgery. Mr Hamoda qualified in 1994 and is a Fellow of the Royal College of Obstetricians and Gynaecologists. He was awarded a degree of Doctor of Medicine (MD) from the University of Aberdeen.
Menopause and the workplace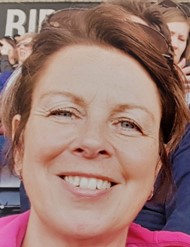 Maggie Steven
Deputy Area Director & Senior Advisor , Acas
Over 20 year's senior management commercial & stakeholder experience. Multi sector (private, public and third sector) and multi-industry (energy, retail, education, third sector, manufacturing, SMEs) experience. Maggie has shown a talent at being strategic and 'ahead of the curve'. She is recognised for her strength aligning different organisations' aims and values, using integrity and good empathy to build strong, loyal relationships and delivering added value and mutual results.
The business case for organisations
Policy or guidance?
Creating the right culture to talk
Training throughout the business ( again business case)
Recognising potential conflicting views within the organisation
Conscious/unconscious bias – an untapped talent pool?
Employment law – latest tribunal cases
Case study: guidance and policy frameworks: what do you need to include?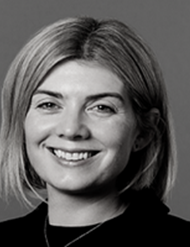 Claire Jepras
HR Director , Ipsos UK & Ireland
Claire Jepras is HR Director for Ipsos in the UK and Ireland. She joined Ipsos UK in 2016 with 20 years HR experience with major multinational companies including Marks and Spencer and Compass plc. Her focus at Ipsos UK is on creating an organisation where people can be themselves and reach their full potential. This has included working with the business to develop an Inclusion and Diversity strategy and this year sees Ipsos UK become the first market research company to report their ethnicity pay gap. She has also been responsible for the development and implementation of the employee value proposition and the launch of a global wellbeing strategy which resulted in Ipsos UK being awarded the coveted Grand Prix title at the Employee Benefits Awards 2020 for their approach to mental wellbeing and the overhaul of its defined contribution pension scheme strategy. Claire volunteers with the charity Pilot Light which offers strategic business support to charities and social enterprises to enable them to become more efficient, effective and sustainable. She also mentors the founder of a community enterprise organisation which provides food parcels to children and their families in Lewisham. Claire is an Economics graduate, has an MBA and is a Chartered Fellow of the CIPD.
Aims and scope of the policy
Roles and responsibilities: line managers, Occupational Health, Human Resources, Employee Assistance
Examples of policies and guidance documents
Useful templates


Confidential Discussions
Managers' Guidance
Menopause Advice Sheet
Reasonable Adjustment Requests
Tea break
Don't miss the chance to have a virtual cuppa with your fellow delegates. We will provide a networking room with interactive functions and the option to see and hear your peers. Swap war stories, examine possible solutions to the challenges you're facing as employers or join the 'what I wish I'd known' debate.
Alternatively, take a break and have some fresh air, tutor the kids in maths or meditate for 30 minutes.
Case study: the practicalities of robust guidance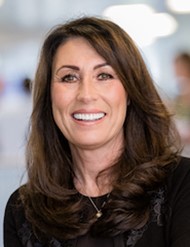 Jacqui Mallin
People Director , Tesco Bank
Jacqui is the People Director at Tesco Bank and a member of the Tesco Bank Executive Committee. Jacqui has extensive Leadership experience and has spent her career working across a number of industries, including General Insurance, Life and Pensions, Telecoms and Banking. Jacqui spent five years at Aegon, a Scottish based Life and Pensions Business, where she was accountable for leading HR Operations while also leading the HR Transformation programme. Jacqui then moved on to take up a broader leadership role at Standard Life, leading the group people operations, while also leading a multi-million pound award winning group people transformation programme. While at Standard Life, Jacqui was awarded HR Director of the Year at the HR Network Awards in 2013 and also received the Customer Excellence Award from Oracle for the programme's Return on Investment. Prior to joining Tesco Bank, Jacqui led the people and transformation programme at the market-leading telecoms provider, Three UK.
Understanding the scope of colleagues' challenges: physical, emotional, intellectual, societal, professional
Raising awareness: who should be included in the conversations
Ensuring we are sending the right messages to the right people
Stories and outcomes: where do we go next?
Case study: from aims to action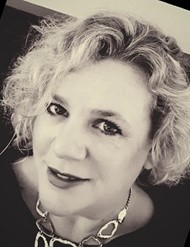 Hazel Robinson
Associate Director, Rewards, Recognition and Payroll , Brunel University
After joining Brunel University London in October 2016 as an HR Consultant to support with a business change project provision for the College of Business, Arts and Social Sciences, Hazel is currently an Associate Director in the Human Resources team, and heads up the Rewards, Recognition and Payroll functions. Hazel has worked in Higher Education in the UK and the Middle East over the last 10 years, and previously spent 25 years working and living in the sunny climes of South Africa. She has an MSc in Human Resources Management from Edinburgh Napier University, an HRMPR from the University of South Africa, and is both Member of the CIPD (MCIPD), and Associate of CIPP. Hazel takes the 'people' factor very seriously, in both her work and many interests, having undertaken counselling for victims of domestic abuse and violence as part of her earlier studies, which led to an inexhaustible interest in relationships and how people communicate. She completed a further course in psychotherapy to feed this interest and believes strongly in the value of exploring communication to gain positive results and developments in every aspect of work and home life. Not only does she have a passion for people, Hazel also supports a number of animal welfare initiatives, having started and run a charity in South Africa in the interests and protection of feral cats. She has an adoring greyhound and two cat furbabies, which she and her partner revolve their lives around.
Where does menopause sit in our wellbeing strategy: are we happy with the profile and emphasis?
Key elements of a guidance and awareness building strategy
Effective communication across our organisation: ensuring the message is appropriate to the audience
Targeting and recruiting champions and stakeholders
War stories and lessons learned: what might we have done differently in hindsight?
Menopause at work: challenges, adjustments & myth busting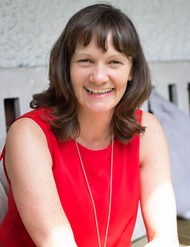 Julie Dennis (1)
Director and Trainer , Menopause at Work Ltd
Julie Dennis is a Menopause Trainer and partners with organisations across the UK to introduce menopause as an inclusive topic, educate leaders and improve the experience of people working through menopause. She is the leading provider for a range of clients across the public and private sector including Royal London Group, LionHeart and National Museum of Wales. Prior to entering the health and wellness field Julie was employed in a variety of corporate roles spanning executive search, management consultancy and the mining industry. The powerful combination of her personal experience of menopause and corporate background means she is ideally placed to meet both the needs of the individual and the demands of the business.
Symptoms at work and the challenges they present to individuals and the business.
Workplace adjustments and barriers to change
The role of occupational health
A Menopause workplace model for success – what works, what doesn't and why
Menopause myths & misconceptions in the workplace
Contact us to book or discuss our events & services

01983 861133


info@bfi.co.uk