Post-Brexit Recruitment Conference for Employers: Strategy & Solutions (2nd Edition)
Danubius Hotel Regents Park , 18 Lodge Road, St. John's Wood, London NW8 7JT
Tom Hadley, Director of Policy and Professional Services at the REC says that "REC data shows staffing challenges intensifying by the month. On top of this, political uncertainty around Brexit, evolving skills needs and seismic changes to the world of work are creating a perfect storm for employers."
Registration fee: £395

 

plus VAT per delegate
As the war for talent rages on, recruiters and HR face a growing challenge to secure the skills they need in order for their organisations to remain competitive in the post-Brexit environment. Employers need to know what to plan for, and are looking for successful strategies to meet this challenge.
This event follows four hugely successful Brexit events across two streams - 'Brexit The Employers' Summit', and the 'Post-Brexit Recruitment Conference for Employers.' BFI are once again bringing together top immigration lawyers, leading labour market experts and HR thought & strategy leaders to address critical recruitment problems and to offer concrete strategies and solutions for employers to survive and thrive in these uncertain times. Real life case studies from some of the worst hit industries will ensure delegates are equipped with the latest strategies to recruit and retain the talent they need.
Why attend this crucial event?
Clarify your understanding of key legal issues, potential visa systems, and the impact to employers
Hear how to formulate robust post-Brexit contingency plans
Learn how to mitigate against skills shortages in the worst hit industries with future proof succession planning and a strong talent pipeline
Establish internal solutions with immediate action plans
Engage with a panel debate
Maximise the potential of external talent solutions
Discover unique strategies from fellow practitioners with crucial case studies
Hear from: 
United Utilities, REC, Auticon, the Institute of Employment 

Studies with more excellent speakers to be confirmed

Previous editions featured speakers from: CIPD, Arcadis, United Utilities, Barclays, M&S, Fragomen, Mercer, UCL, Laura Devine Solicitors, REC, Thomson Reuters, Thales, AECOM, SIG Plc.
Recent feedback
"Crammed with useful and relevant information and guidance" – University of Kent
"Excellent one-day event, lots of valuable information and guidance" – Office of the Independent Adjudicator
"Difficult topic as so many unknowns, but all speakers contributed greatly to my knowledge" – Lloyd's Register
Which functions will benefit from attending
HR, Resourcing and Recruitment professionals, Legal, Policy, Line Management, Employee Relations, Employment Policy, Operations, Finance, Strategy, Training and those with oversight, involvement and responsibilities within this area
Schedule
Chair's welcome and opening remarks
OPENING ADDRESS: DATA AND FACTS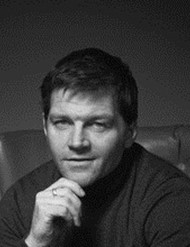 Tom Hadley
Director of Policy and Professional Services , REC
Tom's role focuses on lobbying key Government and EU officials on a range of employment and labour market issues. The work also involves highlighting REC initiatives to promote industry standards, including enforcement of a Code of Professional Practice, audit schemes and the launched Diversity Pledge. Before joining the REC, Tom Hadley spent six years at the CBI (Confederation of British Industry) and previously worked for the London-based recruitment and economic development consultancy MBA Training Research & Development. Previous roles included a traineeship within the European Commission and work within the in-house legal department of the French multi-national Vivendi. Tom has a Masters in International and European Law from Assas University in Paris and a BA Law Degree from Sussex University. Tom is also a national league rugby player and a collector of fine wines.
LEGAL ISSUES
Annabel Mace
Partner, Head of UK Business Immigration , Squire Patton Boggs
Annabel Mace leads our UK Business Immigration team, which sits within the Labor & Employment Practice Group. She has more than 15 years' experience in advising businesses across a range of sectors with in-depth expertise in the immigration and employment aspects of bringing staff to the UK. Annabel has a particular interest in the complex overlap between immigration and employment law, and regularly advises clients in relation to immigration compliance, the prevention of illegal working and defending Home Office sanctions. Annabel advises clients on all aspects of the Home Office's Points Based System (particularly Tier 1 and Tier 2) as well as Sole Representative visas and a wide range of ancillary issues including the immigration implications of TUPE; indefinite leave to remain and naturalisation applications; UK entry requirements for spouses, dependants and other family members. She also has extensive experience in the employment and immigration aspects of transferring staff outside the UK working with employment and immigration specialists from our international offices as well as a network of trusted best-in-class external counsel. Annabel speaks regularly at seminars and workshops as part of the Labor and Employment practice group's national seminar programme as well as bespoke client training sessions. She is also an updating author for immigration matters on the employment law website XpertHR.'
Freedom of movement

Changes to Tier II

Timelines and practical implications for your EU employees

Potential visa systems

Gender Pay Gap research and Apprenticeship Schemes: are you using these effectively?
CONTINGENCY PLANNING POST-BREXIT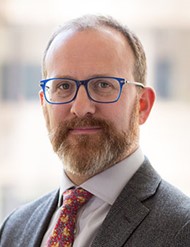 Jeremy Cape
Partner , Squire Patton Boggs
Jeremy Cape is a tax and public policy partner in the London office, advising on a wide range of issues, including M&A, private equity, finance, restructuring and insolvency, and VAT. He has substantial experience in both domestic and global matters, with specific expertise regarding emerging markets and Africa, counselling both governments and taxpayers. His current initiatives include helping businesses deal with the introduction of VAT in the Gulf in 2018 and helping both UK and international businesses plan for Brexit. Jeremy is frequently quoted and cited in media outlets, and is a regular speaker and presenter in the UK and abroad. He has been interviewed on BBC News and appears as a tax commentator on the financial TV channel CNBC. Jeremy also writes for numerous publications on a variety of subjects in the field of tax and policy. He was the winner of Tolley's Tax Commentator of the year in 2018.
What needs to be in a realistic action plan?

Refocusing business strategy without clear certainties?

What can, and should you try to affect?

Do you need a Brexit clause in contracts with your suppliers/clients?

Succession planning: key strategies
Morning coffee and networking
ADDRESSING A POTENTIAL SKILLS SHORTAGE: SHORT AND MEDIUM-TERM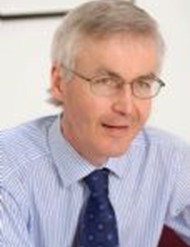 Duncan Brown
Head of HR Consulting , IES
Duncan leads the HR and reward work at IES, a leading independent research-based charity which supports improvement in HR and employment practice. He has more than 25 years' experience in reward and HR consulting, research and policy work with Aon Hewitt, PwC and Towers Perrin. He spent 5 years as Assistant Director General at CIPD. His clients have included companies such as National Grid, and Lloyds Banking Group, as well as public sector bodies such as the Cabinet Office, NHS Employers and EHRC; and third sector employers such as the UN and Cancer Research UK. His work at the moment is focused on gender pay, employee financial wellbeing and working in the gig economy. Duncan is a leading commentator on HR, publishing many articles and books. He has participated on Government taskforces concerned with fair pay, engagement, pensions, equal pay and human capital reporting. He advises various remuneration and HR committees as an independent and trustee including Christian Aid & the Pensions Policy Institute. Human Resources magazine placed him in its listing of the top 5 most influential thinkers in UK HR. Duncan has an MA from Cambridge University, an MBA from the London Business School and is a Fellow of the CIPD. He recently obtained his PhD at Kingston University.
Which sectors will be most affected and what should you be doing now?

Succession planning: key strategies

Talent pipeline

Re-skilling for future jobs
IMMEDIATE ACTION PLANS FOR INTERNAL SOLUTIONS
Reassurance and communication: practical messages

Managing current EU National workers: effective tools to support concerns




Establishing an in-house Brexit team




Examining your current workplace culture: what can realistically be changed?




Strategies to retain existing staff




Improving working relations: practical solutions you can start immediately

Exit interviews: ensuring you get the most learning out of them
TALENT: EXTERNAL SOLUTIONS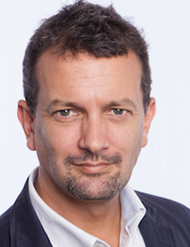 Ray Coyle
CEO , Auticon
Ray Coyle is the CEO of Auticon. Ray joined the board of Auticon from Grow Software, a DRM developer for the additive manufacturing sector, where he was CEO. Prior to that, Ray has been a director of Osborne Clarke, the European law firm and the UbiQ Group, an OEM software supplier. Ray is a qualified UK solicitor and has a Masters Degree in Intellectual property law and brings over 20 years of experience in IT and professional services to Auticon. Ray has a longstanding interest in social enterprise and founded the IMPACT team at Osborne Clarke. He also serves as a non-executive director of AltEnergis, an alternative energy tech incubator.
Revisiting the candidate experience in the light of the post-Brexit landscape




Getting all your staff on board with the new policy: common concerns and how to handle them




Highlighting routes to progression: it's not all about the money




Working with your recruitment providers




What shifts or working patterns might attract more candidates?
CASE STUDY: HOSPITALITY
Identifying your top performers and establishing career pathways that work
Internal training issues: who can be improved and how?
STEM CASE STUDY: COMMUNITY-FOCUSSED INITIATIVES TO INSPIRE AND RECRUIT HARDER-TO-REACH POTENTIAL EMPLOYEES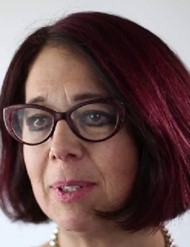 Lynn Johnson
Employer Brand Lead , United Utilities
Lynn joined United Utilities in 2002 and is currently the Employer Brand Lead . United Utilities' desire is to be the North West employer of choice, supporting young people and harder to reach groups in the region. Lynn drives to define and embed United Utilities' employer brand, supporting the company's inclusion strategy and creating collaborative, sustainable partnerships with other organisations. Prior to her current position, Lynn represented United Utilities as a Business Connector in the Warrington area for Business in the Community. She has also held roles supporting United Utilities' leaders as an Engagement Coach and Leadership Facilitator as well as managing United Utilities' contact centres across three sites.
Specific challenges and opportunities for the sector: economics and logistics
Early career groups: what do they need and how can you reach them?
Working with and within your community: lessons from a successful programme
Contact us to book or discuss our events & services

01983 861133


info@bfi.co.uk
"Crammed with useful and relevant information and guidance" – University of Kent

"Excellent one-day event, lots of valuable information and guidance" - Office of the Independent Adjudicator

"Difficult topic as so many unknowns, but all speakers contributed greatly to my knowledge" – Lloyd's Register