Workplace Vaccination & Testing Policy Update
Time: 09:15 - 12:15 BST (if you can't attend live, register to watch the recording)
Cost per attendee: £250 + VAT 
Platform: Zoom - An encrypted zoom platform with password access. Click here for further information and to test access 
As the UK's vaccination programme continues at a pace and over half the adult population now having received their first jab, employers and employees alike are looking forward to the continued move towards a safe return to work over the coming weeks and months.
However, a recent poll indicates that only 41% of 18-34 years olds will definitely take the vaccine and just 33% of ethnic minorities have committed to taking the jab.
As well as affecting herd immunity, employers are grappling with the legal, reputational and employment ramifications of these decisions: 'no jab, no job' may lead to greater customer confidence, but may also incur expensive legal claims for constructive or unfair dismissal and discrimination.
This updated intensive half-day briefing that we first ran in February lays out the key issues, examines employer options and delivers key policy and practice guidance.
Hear key sessions from: IOSH, Landau Law, Osborne Clarke LLP, Blindside Risk, University of Warwick
Key issues addressed:
Legal update: policy
Procedure: effectively managing workplace vaccine take-up
Medical update
Ethics debate
Risk management: essential considerations for employers
Past delegates said: 
'I thought the breadth of personal/professional interests of the speakers was excellent and gave a well balanced approach with plenty to think about'.
'Very informative, helps give direction on moving forward and ALL aspects of employers and employee relationships with dealing with workplace Q&A'.
Please note: If you might like to endorse or sponsor the event, please see how to get involved here. 
Which functions will benefit from attending
HR, Health and Safety, Business Continuity Planning, Occupational Health, Contingency and Business Continuity Planning, Recruitment, Resourcing, Legal & Compliance, Line Management, Employee Relations, Security, Risk, Compliance, Strategy, Operations, and all directors and staff with responsibilities within this area.
Schedule
Chair's Introduction and Welcome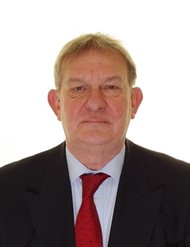 Mark Harris
Lead Crisis Consultant , Blindside Risk
As Blindside's Lead Crisis Consultant, Mark allocates resources to ensure clients are serviced throughout the Crisis and Issues Management cycle from identification and preparation, prevention through planning and training, to response and recovery. Blindside's crisis management preparedness and response services ensure clients are ready to face situations and events of a challenging nature, throughout the world. Over the last 24 years, Mark has worked at the forefront of crisis management and communications internationally and held senior positions with leading consultancies such Control Risks, and Burson-Marsteller. Mark has worked on over 150 incidents of kidnapping, extortion, and hostage taking around the world, and 19 cases of vessel hijack. He has also advised numerous companies as they have prepared to restructure, close facilities, or transfer operations to other countries. Mark regularly presents at conferences and is often invited to comment on news stories on a regular basis by news channels such as the BBC, ITN, Channel 4, CNN, NBC, and Al Jazeera.
A warm welcome on behalf of BFI, some housekeeping, rules of engagement and any updates to the day's programme
Ice-breaker
Delegates will meet in small groups to introduce themselves and exchange expectations for the day. Bring your coffee, and enjoy the chance to network and meet fellow professionals facing similar challenges. Back in the main conference room, you will share your learning objectives to a communal whiteboard to ensure we meet them during the day.
Legal Update: Policy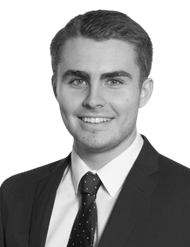 Ed Grey
Associate , Osborne Clarke
Ed is an Associate in the Employment team, advising on a wide range of employment matters including unfair dismissal, discrimination, redundancy, disciplinary issues, grievances and TUPE. He drafts and negotiates employment documentation such as contracts, policies and settlement agreements and provides advice on the employment law issues that arise from corporate transactions. Ed has experience of managing cases in the Employment Tribunal. Ed joined Osborne Clarke as a trainee solicitor in 2018 and qualified in 2020.
Can employers require employees to be vaccinated?
Disciplinary and dismissal procedures – where are employers vulnerable if they discipline / dismiss employees that refuse to be vaccinated?
What about requiring proof of vaccination?
How to prepare a vaccination policy
Are there any risks with incentivising employees to be vaccinated?
The data protection implications and considerations in relation to the processing of personal data relating to employee vaccinations
Q&A
Practical Approaches to Managing Staff Reluctance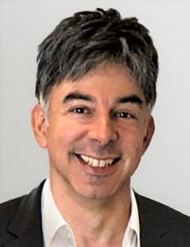 Philip Landau
Employment Lawyer , Landau Law
Philip Landau is the founder member of Landau Law Solicitors. He is a specialist and experienced employment lawyer qualified for 30 years, and has a national reputation. Philip acts for employees and senior executives both in the City and throughout the UK in all industry sectors. He also acts for many high profile and well known individuals in relation to their employment law issues, which include celebrities and CEO's.
Understanding the employer/employee mindsets
Potential staff reactions to enforced testing and vaccination
Essential communication: messages and content
Starting constructive dialogue: encouraging transparency and communication
Religion and belief: essential elements to consider
Managing pregnancy and other conditions
Options for staff who refuse
Q&A
Medical Update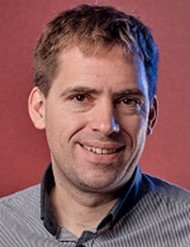 Dr Mike Tildesley
Professor , University of Warwick
Mike is a Professor at the University of Warwick, specialising in the modelling of infectious diseases, and is a member of the Scientific Pandemic Influenza Modelling group – the modelling subgroup of SAGE (Strategic Advisory Group of Experts on Immunisation), and has been working throughout the COVID-19 pandemic upon the development of models to inform a range of policy questions in the UK. He also advises the government on the transmission of Covid-19 in schools.
Overview of current developments
What percentage of the workforce need to be vaccinated?
Returning to work: when, how and who to test?
LFTs: reliability, registration and on-site considerations
Ethics Debate
Vaccination myths and responses
The dark net and forged certificates
Breaching human rights to respect for private life versus providing a safe workplace
Key misconceptions and fears: alleviating them in your workforce
How are other countries managing the issue
Risk Management: Essential Considerations for Employers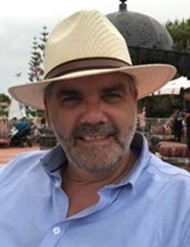 Duncan Spencer
Head of Advice & Practice , Institution of Occupational Safety and Health
Duncan is a recognised thought leader in the field of Occupational Safety and Health being a regular guest speaker at conferences, a published author on the subject and is presently working the Head of Advice & Practice for IOSH. He is experienced in applying a risk-led and evidence-driven approach to safety in many different sectors, leading organisations to develop effective safety management systems that are truly responsive, agile and flexible. Experienced in building health & safety governance processes and developing policy and strategy.
Consultation: essential questions and procedure
Communication: providing timely information
Aligning to public medical advice: key messages and useful sources
Roles, working environments, effectiveness measures
Workplace design: social distancing/numbers/sanitising/PPE
How normal a return to business will the vaccine really offer?
Social media messages and disinformation
Key areas to consider in communication planning
Identifying your health & safety risks: what can be removed or minimised?
Identifying and implementing reasonable additional measures:
Mission-critical and front-line workers: key areas to cover in consultation
Potential workforce polarisation and internal grievances
Reputational risk and workforce relations
Final questions and feedback
Contact us to book or discuss our events & services

01983 861133


info@bfi.co.uk