Workplace Vaccination & Testing Policy Update
Time: 09:25 - 13:00 GMT (if you can't attend live, register to watch the recording)
Cost per attendee: £250 + VAT 
Platform: Zoom - An encrypted zoom platform with password access. Click here for further information and to test access 
As the Government's vaccination programme gets underway, employers and employees alike are looking forward to safer workplaces and a new normal.
However, a recent poll indicates that only 41% of 18-34 years olds will definitely take the vaccine and just 33% of ethnic minorities have committed to taking the jab.
As well as affecting herd immunity, employers are grappling with the legal, reputational and employment ramifications of these decisions: 'no jab, no job' may lead to greater customer confidence, but may also incur expensive legal claims for constructive or unfair dismissal and discrimination.
This intensive half-day briefing lays out the key issues, examines employer options and delivers key policy and practice guidance.
Expert speakers will address:
key health and safety considerations and risk assessment
what policy adjustments are necessary and legal
how to practically implement those changes
essential procedural considerations
Please note: If you might like to endorse or sponsor the event, please see how to get involved here. 
Want to run this course in-house?
We can tailor any of our events to run in-house for your organisation, find out more here
Which functions will benefit from attending
HR, Health and Safety, Business Continuity Planning, Occupational Health, Contingency and Business Continuity Planning, Recruitment, Resourcing, Legal & Compliance, Line Management, Employee Relations, Security, Risk, Compliance, Strategy, Operations, and all directors and staff with responsibilities within this area.
Schedule
Legal Update: Policy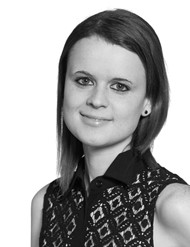 Lara Flynn
Senior Associate , Osborne Clarke
Lara is a Senior Associate in the Employment and Benefits team at Osborne Clarke. Lara advises on a wide variety of contentious and non- contentious employment matters including managing poor performance, disciplinary and grievance issues , drafting settlement agreements and implementing redundancies. She has assisted employers in defending a range of employment tribunal claims including whistleblowing, unfair dismissal and discrimination. Lara is also experienced in advising on the employment issues that can arise in corporate transactions. Lara has assisted in cross jurisdictional matters and has spent time working with the employment team in Osborne Clarke's Milan office. Lara studied Law at Cardiff University before going on to complete the LPC at BPP Bristol. Lara joined Osborne Clarke as a trainee in 2014, undertaking four seats including employment and employee incentives. Lara qualified into the Employment and Benefits team in September 2016.
Data collection and storage
Disclosure: risk management versus return to work
Long-term Covid strategy: employers administering vaccines: key talking points
Potential problem areas: indirect discrimination
Avoiding unfair/constructive/detriment dismissal claims
Personal injury claims
Advocating for compliance: what are the confines of the law?
Employee rights: bodily integrity, privacy and autonomy
Balancing duty of care versus employee trust and confidence
Drafting reasonable and proportionate changes to your current policy
Updating internal H&S policy: vaccine versus WFH
Employee obligations under H&S workplace regulations
3rd party pressure from suppliers or funders: potential issues and solutions
SOSR dismissals
Potential litigious challenges and claims: where are employers vulnerable?
Identifying and mitigating potential discrimination and unfair/constructive dismissal
Q&A
Legal Update: Practice and Procedure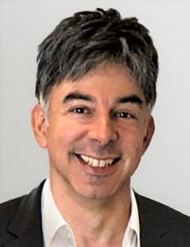 Philip Landau
Employment Lawyer , Landau Law
Philip Landau is the founder member of Landau Law Solicitors. He is a specialist and experienced employment lawyer qualified for 30 years, and has a national reputation. Philip acts for employees and senior executives both in the City and throughout the UK in all industry sectors. He also acts for many high profile and well known individuals in relation to their employment law issues, which include celebrities and CEO's.
Making the vaccine mandatory: what are the issues to consider?
Dealing with refusals
Identifying those who have and have not been vaccinated: legal guidelines
'No jab, no job'
Going forward: transition and implementing Covid controls
Disciplinary and dismissal procedures: where are employers vulnerable if they discipline/dismiss employees that refuse to be vaccinated?
What are the data protection implications and considerations in relation to the processing of personal data relating to employee vaccinations?
What are the alternatives? Testing programmes? Continued social distancing/health & safety measures etc.
Risks and considerations associated with incentivising employees to be vaccinated.
Can employers require proof of vaccination?
What role will the Government play in legislation for mandatory vaccinations?
Grounds for refusal and how to manage them
Discussion, support and talking points
Pay implications and considerations for those who refuse: what are your options?
Q&A
Medical Update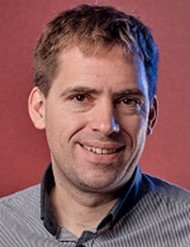 Dr Mike Tildesley
Associate Professor/Reader , University of Warwick
Mike is a professor at the University of Warwick, specialising in the modelling of infectious diseases, and is a member of the Scientific Pandemic Influenza Modelling group – the modelling subgroup of SAGE (Strategic Advisory Group of Experts on Immunisation), and has been working throughout the COVID-19 pandemic upon the development of models to inform a range of policy questions in the UK. He also advises the government on the transmission of Covid-19 in schools.
Overview of current developments
What percentage of the workforce need to be vaccinated?
Returning to work: when, how and who to test?
LFTs: reliability, registration and on-site considerations
Risk Management: Essential Considerations for Employers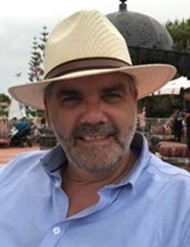 Duncan Spencer
Head of Advice & Practice , IOSH
Duncan is a recognised thought leader in the field of Occupational Safety and Health being a regular guest speaker at conferences, a published author on the subject and is presently working the Head of Advice & Practice for IOSH. He is experienced in applying a risk-led and evidence-driven approach to safety in many different sectors, leading organisations to develop effective safety management systems that are truly responsive, agile and flexible. Experienced in building health & safety governance processes and developing policy and strategy.
Consultation: essential questions and procedure
Communication: providing timely information
Aligning to public medical advice: key messages and useful sources
Roles, working environments, effectiveness measures
Workplace design: social distancing/numbers/sanitising/PPE
How normal a return to business will the vaccine really offer?
Social media messages and disinformation
Key areas to consider in communication planning
Identifying your health & safety risks: what can be removed or minimised?
Identifying and implementing reasonable additional measures:
Mission-critical and front-line workers: key areas to cover in consultation
Potential workforce polarisation and internal grievances
Reputational risk and workforce relations
Ethics Debate
Vaccination myths and responses
The dark net and forged certificates
Breaching human rights to respect for private life versus providing a safe workplace
Key misconceptions and fears: alleviating them in your workforce
How are other countries managing the issue
Industry-specific Breakout Groups: Retail, Travel, Healthcare, Hospitality and Other
Working in dedicated groups, delegates will examine and debate industry-specific challenges, including:
Advocating for compliance: what are the confines of the law?
Employee rights: bodily integrity, privacy and autonomy
Balancing duty of care versus employee trust and confidence
Drafting reasonable and proportionate changes to your current policy
Updating internal H&S policy: vaccine versus WFH
Employee obligations under H&S workplace regulations
3rd party pressure from suppliers or funders: potential issues and solutions
SOSR dismissals
Potential litigious challenges and claims: where are employers vulnerable?
Identifying and mitigating potential discrimination and unfair/constructive dismissal
Making vaccination a mandatory part of a new job offer
Feedback on Group Findings