FREE Covid-19 Employer Webinar: What to do This Week (#16)
About the series
A FREE fortnightly information-packed live discussion featuring an expert panel addressing the concerns that you have identified for us since the Covid-19 crisis unfolded. Employers are reeling at the speed and severity of the unfolding global health crisis and are struggling to manage employees' fear and concerns as well as help them quickly establish brand-new ways of working and living.
As part of our business pandemic planning series, which has run since 2006, this fortnightly webinar will give you real answers and workable strategies. A highly experienced speaker panel will be handpicked each week to share lessons learned from previous pandemics and crises and examine the specific challenges of Covid-19.
The discussion will last for thirty minutes followed by a thirty-minute Q&A or knowledge-sharing session - we are accepting questions before and during the broadcast. Please send your questions to elizabeth.smith@bfi.co.uk.
About this webinar
Week 16: Redundancy & Restructuring Challenges: What HR Needs to Think About Now and Long-Term
We will be highlighting potential problem areas and looking at:
- Redundancy: new guidelines and legislation
- Reputational risk
- Mental health
As ever, do email elizabeth.smith@bfi.co.uk with any issues you would like to be addressed.
Drawing on our almost two decades' worth of pandemic planning and management expertise, we are delighted to offer these free weekly senior HR webinars as part of the #KeepBritainWorking initiative.
(You can find our full list of past and future conferences, workshops and webinars on our website: www.bfi.co.uk. We are currently developing all of our training in a digital format)
Which functions will benefit from attending
HR, Health and Safety, Business Continuity Planning, Occupational Health, Contingency and Business Continuity Planning, Recruitment, Resourcing, Legal & Compliance, Line Management, Employee Relations, Security, Risk, Compliance, Strategy, Operations, and all directors and staff with responsibilities within this area.
Schedule
Welcome
Elizabeth Smith
Director of Research , Business Forums International Ltd. (BFI)
Elizabeth is director of research and a founding co-director at Business Forums International. She is responsible for all programme content and writing, and researches current areas of interest for senior HR professionals in large organisations. BFI is the UK's leading HR risk specialist conference and training provider, delivering key and timely information to over 3,000 delegates a year both through public and in-house training courses. Before founding BFI in 1996, Elizabeth specialised in researching corporate financial programmes in Asia and the Middle East, based in Dubai. She also worked in advertising and publishing in the Middle East and London. Elizabeth was educated in the West Indies, Saudi Arabia and Belgium before reading Modern Languages at Durham University. She is currently developing an online training course for line managers to raise awareness of menopause symptoms and ways that employers can work to make their workplaces more inclusive.
Setting the scene - how are employers around the world approaching emerging workforce challenges?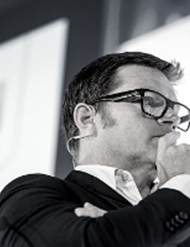 Tom Hadley
Business Coach & International Workforce Consultant , Hadleys Comment
Tom is an independent consultant and business coach specialising in high-impact strategic communication and workforce issues. Over the last twenty years, Tom has worked with global employers, international institutions, government ministers and two of the UK's leading business organisations. He reaches into this to provide training and consultancy services in areas such employer brand, leadership, reputation management, research-led campaigning, employee engagement, public speaking and media training. Tom is the author of a number of White Papers and research reports on the evolving world of work and is a regular keynote speaker and media spokesperson. Campaigning activities have focused on Covid-19 business support measures, preparing for Brexit, promoting the positive role of business in society and making change happen on equality and inclusion. During his time as Campaigns Director at the REC, Tom also established the Future of Jobs Observatory to pre-empt future skills needs and the implications of AI adoption. His current work with the International Labour Organization (ILO) involves delivering advocacy training to business bodies from around the world and bespoke support in areas such as evidence-based advocacy and crisis management. Over the course of his career, Tom has been a representative on over a dozen government forums and served on the European board of the World Employment Confederation. He has a Masters in International and European Law from Assas University in Paris and is a fellow of the Royal Society of Arts (RSA). He is a qualified rugby coach and an unrepentant aficionado of 1980s French pop.
A look at the global outlook on redundancy: what are the lessons we can learn from colleagues ion other countries and what is the long-term outlook? How can organisations find alternative solutions?
Union relationships under Covid-19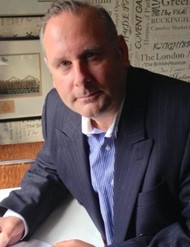 Richard Ikin
HR Trade Union and Labour Relations Specialist
Richard is a HR, Trade Union and Labour Relation's Specialist. He currently works for the Civil Service within the Ministry of Justice People Group Directorate and was formally Director of Richard Ikin Associates, HR People & Business Solutions a specialist Employee Relations Consultancy for SME's, start-ups, and corporate organisations. After his 'mandatory period' of being a Consultant Richard has now returned to the corporate fold. Born in Altrincham, Cheshire, attending Bradbury Secondary school for boys in Hale he studied at night school and day release in Stockport, Manchester & Wigan for his BTEC General & National Certificates in Business Studies finally attending Salford University. His first job was a payroll junior clerk for British Gas (BG) moving to Pensions where he met his wife Laura and then Industrial Relations with BG later renaming to Transco and ultimately National Grid. Richard worked at National Grid plc for some 34 years. His final, most rewarding role was Employee Relations Manager. This was a senior management role, responsible for complex UK national trade union consultation, negotiation including pay talks, Terms & Conditions changes, and reorganisations, together with responsibility for a Case Management Team. Richard has also supported a civil engineering company monitoring contractor commercial performance & compliance on an Integrated Security contract on behalf of HM government. Supporting the China-Britain Growth Agenda he has supported students and organization's in China to nurture leadership on strategic and operational HR solutions to develop 'The One Belt One Road', Made in China 2025 Peoples Republic of China national strategy. Richard is also a visiting Lecturer and member of the influential CIPD Public Policy Group commenting on public policy. Richard has undertaken voluntary work for the Princes Trust, Young Enterprise, Woodlands Trust and the government's Young Offenders Programme. Richard is a regular independent Speaker at Business Forums International Events (BFI) who have been delivering HR knowledge to global and national organisations for over 20 years through world-class conferences He has been a member of the Cheshire Agricultural Society (CAS) for some 20 years and can often be found, after completing his official duties, in the Member's Enclosure bar!! Richard has always felt it is important to support young individuals and is passionate about developing young management talent, supporting, and growing developing careers, particularly in the university postgraduate, schools, and agricultural sectors. In partnership with The Royal Cheshire County Show, a number of years ago they created the first ever 'Young Farmers Development Award' to recognise promising talented individuals who demonstrate drive and enthusiasm, together with the skills required in this challenging profession. Now known as the 'CAS Ikin Trophy, Young Farmer Development Award' it is a regular feature of this annual agricultural Show. Richard is a Trustee and Council Member of the CAS. Richard is also HR Director Board of Trustees at The Woodbridge Trust. A schools Multi Academy comprising of Ladywood School & Outreach Services, Firwood School and Woodbridge College supporting some 1,900 children and young adults from the age of 2-25 years with educational and development needs for those with severe profound learning challenges. supporting Richard's belief that every child must be given every opportunity to reach their full potential. His long-suffering wife and son Louie, both keep him very busy and ensure Richard works to allow him, to keep them, in the manner to which they say, they should be accustomed. Richard loves all things French, particularly useful as their son Louie studied French in Paris! And Richard adds that he is still paying for it!! Richard is, a Chartered Fellow of the Chartered Institute of Personnel & Development. Richard is a member of The Royal Horticultural Society.
How are union relationships evolving and where are the vulnerabilities?
Brave new world: the key changes for employers and what wee can learn from recent lessons
Fuel on fire? post-Brexit, BLM and lockdown - building unions relationships in a post-Covid world
Mental health: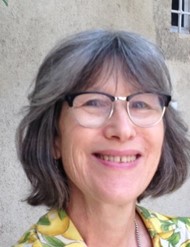 Penny Aspinall
Consultant Mental Health Trainer, Workplace , Charlie Waller Trust
Penelope has been working freelance with Charlie Waller as consultant trainer for the Workplace programme and a trainer on the Universities and Colleges programme since August 2018. She has more than 25 years' experience as a counsellor and trainer, starting with Relate in 1992. She became a sessional counsellor at the University of Huddersfield in 1995 and then moved to a full-time counselling post at the University of Leeds in 2003, where she became Senior Counsellor in 2006. Between 1995 and 2003, Penelope also worked in private practice and as a counsellor and consultant in two local Industries, offering one-to-one support, staff training and policy development. Her master's research 'Corporate Caring: Is counselling good for business?' examined the impact of counselling on productivity at Zeneca, Huddersfield works. While at the University of Leeds, Penelope developed and managed an extensive group work and psychoeducational training programme for students, as well as delivering staff training on mental health awareness. She worked at the University of Bradford from 2014 – 18, joining as Head of Counselling and then taking on the Disability Service as an additional area of responsibility in 2016, becoming Head of Disability, Counselling and Mental Health. Penny has also worked in NHS settings as a counsellor in GP surgeries and as a staff counsellor, as well as being a practitioner and clinical lead with Take Time, a counselling and psychotherapy service for junior doctors in Yorkshire and Humber NHS trusts.
What are the danger areas for post-lock-down staff? 
The effects of uncertainty on your staff well-being
What our clients are concerned about: a snapshot of the nation's health
Contact us to book or discuss our events & services

01983 861133


info@bfi.co.uk