Race Equality in the Workplace Summit
Time: 09:15 - 17:00 GMT (if you can't attend live, register to watch the recording)
Cost per attendee: £250 + VAT 
Platform: Zoom - An encrypted zoom platform with password access. Click here for further information and to test access 
A truly diverse workforce includes going above and beyond just the legal specifications, by creating an environment that fosters total inclusivity to help employees maximise their potential. Racial equality in the workplace is a vital part of this and this summit looks to bring together some of the country's leading equality, diversity and inclusion speakers to address and tackle the real issues facing employers and employees today.
Not only is it morally right, but making the business case for diversity in the workplace is unavoidable - according to the McGregor-Smith Review of race in the workplace, the benefits of Improving the employment opportunities along with workplace progression for people from black and ethnic minorities could contribute £24 billion per year to the UK's GDP.
Research also shows it transforms an organisation into an employer of choice with benefits including: increased productivity, loyalty, retention, employer and customer reputation. Ultimately, when someone feels valued, respected, accepted and encouraged to fully participate, progress and succeed in the organisation, everyone benefits.
Why attend this online summit?
Learn how to start race conversations in the workplace and find out how you can take those findings, craft initiatives with impact and position your organisation as a truly diverse, inclusive and equal opportunities employer
Hear from hand-picked industry leaders, recognised for their ground-breaking, culture shaping initiatives in race equality in the workplace
Engage in panel discussions on sustainable institutional change
Understand why your current initiatives might be failing
Hear effective strategies to recruit, retain and grow more racially diverse talent
Ethnicity pay gap reporting: move beyond box-ticking
Learn how to move beyond rhetoric and actually make real changes
A great range of lived experience from expert speakers across all industry sectors: learn directly what your colleagues really need and how to deliver solutions
Understand effective company-wide transformation: key lessons to implement in your workplace
Debate the external protests and what the workplace response should be
A packed day of real-time debate, conversation, expert plenary sessions and important keynotes
Feedback from our last summit
This event follows our sell-out Diversity & Inclusion in the Workplace Online Summit, where over 100 senior level decision makers from medium and large organisations came together to transform their workplaces. Attendees said:
10/10 "The key difference between this and other events is that every speaker was of a very high quality - very credible and great speakers."
10/10 "Very well done, loved it and learnt from it too."
8/10 "Great speakers, really engaging."
We will run several of the sessions as real-time conversations to give the chance for more voices. Uniquely, we don't want this event to be an echo chamber, but promote debate and action so delegates can understand how to be the catalyst for change inside and outside their own organisations and lobby for real change.
Please note: If you might like to endorse or sponsor the event, please see how to get involved here. 
Want to run this course in-house?
We can tailor any of our events to run in-house for your organisation, find out more here
How about a freebie? Learn how to have race conversations at work: join our free one hour webinar with CIPD, BT and Do It Now Now, Thursday 12th November 2020, 1100 - 1200. Click here to register.
Which functions will benefit from attending
HR, Diversity & Inclusion, Occupational Health, Recruitment & Resourcing, Policy & Strategy, Operations, Legal, Talent, Equality, Policy, Organisational Development, Employer Branding, Engagement, Employee Relations, People Development, Learning and Development, Improvement and Quality and all Directors and Line Managers with responsibilities in this area.
Schedule
Chair's welcome and introduction
Elizabeth Smith
Director of Research , Business Forums International Ltd. (BFI)
Elizabeth is director of research and a founding co-director at Business Forums International. She is responsible for all programme content and writing, and researches current areas of interest for senior HR professionals in large organisations. BFI is the UK's leading HR risk specialist conference and training provider, delivering key and timely information to over 3,000 delegates a year both through public and in-house training courses. Before founding BFI in 1996, Elizabeth specialised in researching corporate financial programmes in Asia and the Middle East, based in Dubai. She also worked in advertising and publishing in the Middle East and London. Elizabeth was educated in the West Indies, Saudi Arabia and Belgium before reading Modern Languages at Durham University. She is currently developing an online training course for line managers to raise awareness of menopause symptoms and ways that employers can work to make their workplaces more inclusive.

Nichole McGill-Higgins (she/her)
Award Winning Race Equality Campaigner, Founder & Director
Changez Life
View Bio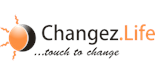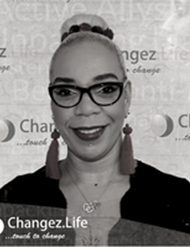 Nichole McGill-Higgins (she/her)
Award Winning Race Equality Campaigner, Founder & Director , Changez Life
Nichole is an award-winning campaigner, coach, consultant and motivational speaker on race equality and inclusion. Commended for her work tackling oppression, aggression and prejudice in the workplace, she is dedicated to rooting out injustice, becoming the voice for those who may not have the courage to speak for themselves and exploring intersectionality. Nichole is a global keynote speaker at events which focus on racism and the uncomfortable truths which surround it. Through her authentic storytelling in a direct, jargon-free tone, Nichole wins over audiences and organisations – encouraging everyone to take responsibility and action for diversity and inclusion. As a positive disrupter, Nichole uses coaching and design-led thinking methodologies to help organisations experience their own awakening, changing hearts and minds. Nichole led the CIPD's internal Race Review project, assessing whether the CIPD was dismantling or upholding racial inequality in response to the murder of George Floyd. As a critical friend, she oversaw the content produced by the CIPD to support people professionals in tackling racism and racial discrimination in the workplace. Nichole is a trustee for Rape Crisis Centre (RASASC), a South London charity, focusing on anti-racism and transgender rights. She leads their D&I strategy, underpinning the support offered to survivors, employee engagement and corporate governance. Nichole was named 'Campaigner of the Year 2020' by The Baton Awards for her outstanding contribution to racial equality, working with young people and organisations. Nichole was also celebrated as National Mentor of the Year by the National Mentoring Awards in 2019. Other previous voluntary roles include Trustee for the Croydon BME Forum and founding Co-chair of EmbRACE, the CIPD's employee resource group dedicated to educating colleagues about race and opening up difficult conversations. As well as speaking at events, coaching and consultancy, Nichole delivers training sessions, designs immersive workshops and implements inclusion strategies to drive racial equality and inclusion for employees and employers.
Opening address

David Isaac CBE
Former Chair of the Equality & Human Rights Commission. Partner at
Pinsent Masons LLP
View Bio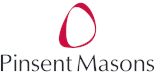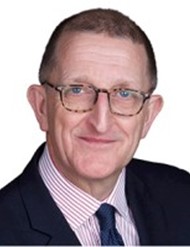 David Isaac CBE
Former Chair of the Equality & Human Rights Commission. Partner at , Pinsent Masons LLP
David recently stepped down as the Chair of the Equality and Human Rights Commission, the public body that promotes equality and protects human rights in England, Scotland and Wales. He is the Provost elect of Provost at Worcester College, Oxford, Chair of the University of the Arts London and a partner at international law firm Pinsent Masons. He has worked in the equality and human rights field for over 25 years in his roles as Chair of Stonewall and as a Trustee of The Diana, Princess of Wales Memorial Fund. During his term as Chair of Stonewall, huge progress was made in delivering legal equality for LGB people as his period of tenure saw, amongst other things, the abolition of Section 28 and the introduction of Civil Partnerships. He has also been involved in driving gender and LGBT equality in the City of London and was on the board of DiversCITY which encouraged businesses in the City to support the recruitment of diverse talent. He chairs the D&I group at Pinsent Masons - until last year the number 1 employer for LGBTI staff in the UK in the Stonewall Equality Index. In his various roles he speaks frequently about the importance of diversity and human rights. He was awarded a CBE in the 2011 Queen's Birthday Honours list for services to equality and diversity. He was ranked 27th in the OUTstanding Top 100 LGBT executives published by the FT in October 2018 and recognised as a Diversity Role Model in the legal sector by The Lawyer.
Ice-breaker breakout
Delegates will be split into small groups for a short ice-breaker in breakout rooms to discuss what they hope to get out of the day
Moving beyond rhetoric: affecting sustainable institutional change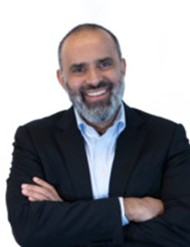 Ismail Amla
Chief Growth Officer , Capita Plc
Ismail Amla is Chief Growth Officer at Capita Plc, the UK's largest tech-enabled BPO provider and is recognised as one of the top 100 most influential Black, Asian and minority ethnic (BAME) leaders in the UK tech sector. With a career spanning Europe and North America, Ismail has a wealth of experience delivering value and large-scale transformation in some of the world's most renowned technology and consulting firms - including IBM, CapCo and Accenture. As a dedicated advocate of equality, diversity and inclusion, Ismail is committed to using his platform to champion the power of individuals in transforming organisations. In this session he will discuss his own experiences - both as a BAME professional, and as a senior leader - as well as discuss how businesses can do more to drive sustainable, meaningful progress in the diversity agenda. As well as an MBA from Manchester University and an honorary doctorate from the University of Bolton, Ismail was appointed to the Board of UK Sport in April 2020, currently the only Muslim and BAME board member; holds a board position at The University of East London; and is an advisor at the Weissman Centre for International Business in New York.
Making D&I a mission-critical function
Practising authentic leadership: what does that look like and who is driving it?
Advocates and change agents: if they're not working, here are the difficult questions to ask
Holding role models and leaders accountable
Diversity & Inclusion: legal & practical challenges for employers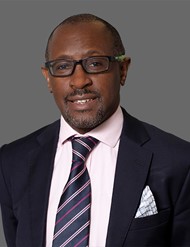 Paul McFarlane
Partner , Capsticks Solicitors LLP
Paul is a Partner in the employment department at Capsticks and has over 20 years' experience advising clients in the public sector on all aspects of employment law. His particular specialisms include: advising on complex discrimination and whistleblowing claims and on all aspects of industrial relations law. Paul regularly comments on equality law issues in the national, legal and HR press. Paul is a board member of the Black Solicitors Network (with responsibility for careers and development) and has recently been appointed as Deputy Chair of the Employment Lawyers Association. He was also named as Chambers & Partners Minority Lawyer of the Year 2019 for work he has done to make the legal profession a more diverse and inclusive.
Why is diversity and inclusion for organisations important?
Reasons why racism bad for organisations/business?
What stopping us talking about race in the workplace?
Positive action, positive discrimination and other measures employers are using to improve diversity and inclusion within their workforces?
Next steps 
Panel - Intentional leadership practice as a force for workplace change

Lucy Yu
Financial Times Top 100 BAME Technology Leader & Director of Public Policy at
Voi Technology
View Bio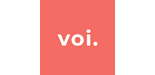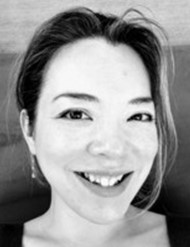 Lucy Yu
Financial Times Top 100 BAME Technology Leader & Director of Public Policy at , Voi Technology
Lucy is Director of Public Policy for the UK, Ireland and Benelux regions at Voi. She has led operations, policy and commercial functions for several high-growth, globally-renowned tech start-ups, and additionally has over a decade of experience developing tech policy and regulation for governments in the UK, Europe, and at the UN. Her work has focused on artificial intelligence, future transport, regulating high-risk technologies, and the social impact of disruptive technology. She has written extensively on these topics, both for the tech and transport press and for peer-reviewed journals, and has spoken widely including for Wired and SLUSH. Her mobility experience includes prior roles at Five AI (autonomous vehicles); the UK government's Centre for Connected and Autonomous Vehicles (CCAV); the Department for Transport; and the board of HackTrain (rail industry innovation). She is a member of the Board at the Connected Places Catapult, and an Associate Fellow of Technology and Public Policy at the Tony Blair Institute for Global Change.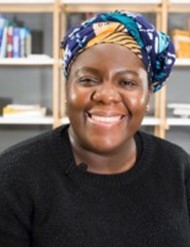 Bayo Adelaja
Founder & CEO , Do It Now Now
Bayo Adelaja is the founder and CEO of Do it Now Now; which she founded in 2016 in response to gaps in the support available to Black innovators building tech companies and social enterprises in the UK and across Africa. The initiatives Bayo developed for Do it Now Now have led to awards by both Harvard University and Oxford University's Business Schools for her work to create and foster opportunities for under-served communities through technology. 3 communities/initiatives she designed to support underrepresented people in tech, were named "Top in Europe" by FT-backed digital news platform, Sifted. Prior to setting up Do it Now Now, Bayo was a Social Policy Researcher at the London School of Economics, where her work garnered press coverage, including being quoted by former prime minister David Cameron. Bayo has also been a Grant Awarding Judge for USAID, Entrepreneurship Programme Mentor at the Tony Elumelu Foundation and designed the UK's first-ever enterprise support program for women of colour, the BAME Female Founders Incubator for Hatch Enterprise. She was also recently the Diversity and Inclusion Consultant at Google for Startups UK and is a Fellow at Included VC as well as the Royal Society of Arts. ​In 2018, Bayo was named one of the most influential women in social entrepreneurship in the UK, by Natwest bank, has worked with the Bill and Melinda Gates Foundation and in 2019, Bayo was chosen as one of the top 100 most influential BAME leaders by the Financial Times and Inclusive Boards. Bayo has a wealth of experience and knowledge on open innovation, mentoring, educating business on diversity and inclusion and delivering crucial social impact programs. Her initiatives have received coverage in The Metro, CNN, Huffington Post, Financial Times, The Independent, TechCabal, Ventureburn and Disrupt Africa.
Pawiter Rana
Head of Service Enablement , Fujitsu UK
Pawiter is a successful leader and seasoned ICT polymath, with 33 years' experience in Tech. After completing his apprenticeship in 1987, Pawiter started his career in an engineering role. Since then Pawiter has been a software engineer, Director of Engineering, CIO, and is currently heading Service Enablement. Pawiter has also been identified as a Distinguished Engineer and top technical talent at Fujitsu. Pawiter radiates positive energy, brings intensity to the debate, earns the customers confidence, delivers commitments and evangelises the need to transform and change continuously. Warm in interaction and fearless he believes nothing is a barrier. Pawiter's appearance shows his Sikh roots and he's proud to have a rich depth of culture from Punjab, India and the UK. Pawiter mentors others helping them see their strengths and is an active member of the Cultural Diversity Network, where he is supporting colleagues to have a voice and drive change. Pawiter has worked, as a Non-Executive Director, with the Dudley and Walsall Mental Health Trust removing the taboo around Mental Health illness within the Punjabi community.
Building inclusivity through shared purpose
Analysing data and pushing back: key difficult questions to ask your organisation
Avoiding affinity bias: essential, if uncomfortable, questions to ask
Changing the narrative to include POC in leadership
Challenging bias and stereotype: where might you be making mistakes?
The importance of acknowledging feelings in the move towards inclusion and safe workspaces
Changing your culture to make your workplace truly inclusive and diverse: a roadmap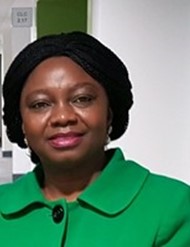 Dr Sola Adesola
Senior Lecturer and EDI Champion , Oxford Brookes University
Dr Sola Adesola, a Fellow of the Higher Education Academy, is an innovative, talented, entrepreneurial and versatile professional with over 20 years post graduation experience that spans the public sector, legal industry,manufacturing and the academia. She is a Senior Lecturer , academic board member, diversifying leadership champion, and Chair, Brookes Africa Forum, which she single-handedly initiated and developed in 2008 at Oxford Brookes University. She has many years experience of international collaboration. She serves as external validation panel expert and Buddy to Nilai University, Hong Kong, IIMT India, Visiting Professor to Kigali University, Rwanda. Responsible as internal and external examiner for PhD and MSc programmes as well as Buddy for PhD mock viva. Sola completed two funded research totalling over £64,500 on enterprise education projects for academics and students in Nigeria. She was involved in the design, delivery and income generation of executive programmes at Oxford Brookes University of over £52,000. She has contributed immensely to advancing higher education in/for Nigeria, an advocate for strengthening the UK-Africa higher education partnership in teaching, research and knowledge exchange. She chaired and acted as invited speakers at conferences, and workshops. Previously she was a Research Fellow at Cranfield University on a 3 year EPSRC funded research project in supply chain positioning and coordinating the Human Performance Modelling Network. She has successfully produced four PhDs and currently has three PhD researchers as both Director of Studies and supervisor. She has published widely in national and international peer reviewed publications. She is a multi-award winner for her contributions to Education.
Defining and communicating your values to achieve company-wide buy-in: potential challenges and solutions
Embedding a diverse culture
Applying accountability from the top down: who needs to be in the team?
Making inclusive conversations possible: what needs to change?
What does an effective employee resource group need?
Making a difference outside work
Promotion and progression
Why your D&I strategy might not be working: a clinic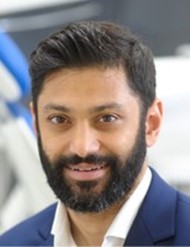 Sam Shah
Chief Medical Strategy Officer , Numan
Professor Sam Shah is Chief Medical Officer for Numan and Director of the Faculty of Future Health with Ulster. Sam's interests span digital health, clinical leadership and public health. Sam is a digital health technology advisor to a number of healthcare and technology companies, spanning a range of industries including telecommunications, assessment of apps, scaling new technology into the NHS and workforce solutions. Sam was previously Director of Digital Development for NHS England and NHSX, where he was responsible for digital development of the ecosystem and leading on a number of national transformation programmes. Sam has worked on a number of initiatives including the flagship project to digitise urgent care in the NHS. Sam headed up the national learning and development programme for NHS England, which considered different channels to access healthcare using technology. He has also been involved in the assessment of healthcare technology through a number of grant schemes and accelerator programmes. Sam continues to work in the NHS within primary care and champions a range of agendas including improving diversity within the workforce.
Mentorship, role models and allies: good, bad and ugly
Where D&I sits in the organisation and where should it be optimally?
Ensuring inclusivity in remote working: formal and informal strategies to maximise community and belonging
Panel - Pipeline, recruitment and retention strategies to grow race talent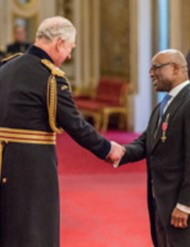 Bola Abisogun OBE
Executive Director / Chairman , DiverseCity Surveyors
Bola was awarded the OBE in 2019 and qualified as a Chartered Quantity Surveyor in 1999. As CEO of Urbanis he has successfully delivered in excess of £8billion in real estate projects, across a broad range of sectors, with a public sector bias. He is a Fellow of the RICS, an APC Assessor and committed to nurturing aspiring Chartered Surveyors. Approached by the University of Cambridge in June 2020, he is an appointed National Digital Twin Ambassador delivering the Business Case for Digital Twins, with a UK / global focus. He currently Chairs a unique, pan-London project called Moving on Up (MoU), a multi-million pound initiative, targeting employment outcomes for Young Black Men, which is supported by (Mayor of London, Sadiq Khan) and jointly funded by Trust for London and the City Bridge Trust. Phase 2 of the joint WIN/MoU initiative is focussing on 'Employer Engagement' across three specific sectors • Construction; • Digital / Technology; and • Finance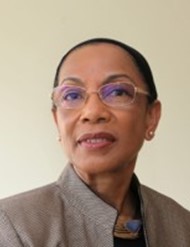 Dr Claudia Natanson
Chief Security Officer , Security Practitioners LLC
Dr Claudia Natanson is a highly respected, thought leader, information and cyber security professional and consultant within the international arena. Recognised as a top technology influencer by the Financial Times, she works across diverse industry sectors, FTSE 100, Fortune 500, government and growing organisations. A European Commission information and cyber security expert, she has over 15 years' experience in helping organisations meet global compliance and regulations obligations. She is Founder of the Corporate Executive Programme (CEP), a body that unites senior decision-makers from leading companies and public sector organisations across the world to discuss business impacting risks, and security related issues and threats.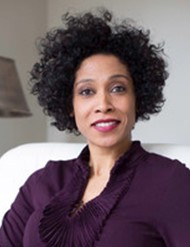 Remi Olajoyegbe
Founder, Mentor & Strategic Coach , I am Remi Ltd
Remi Olajoyegbe is a Strategic & Executive Coach, Systemic Facilitator, Mentor and Social Entrepreneur supporting leaders of all ages to wisely and strategically navigate rising in their industries and lives. She works with CEOs, senior leaders, celebrities, trailblazers and change makers in Finance, Fashion, Technology, TV and Law. Previously, she led the ECM Syndicate Desk at Goldman Sachs and was Global Head of Equity Syndicate at Renaissance Capital. She was also voted Top 100 Women in European Finance and Financial News' 100 Rising Stars and is one of the BBC's BAME Expert Voices.
Are your recruitment processes inherently racist? A checklist to ensure your organisation avoids biased hiring
Who have you been ignoring? Ensuring your recruitment programme is compatible with real social justice
Being diverse in sponsorship, apprenticeship, mentorship and internship initiatives: avoiding the common mistakes
How to practice absolute inclusion all the way to the board
Panel - Ethnicity pay gap reporting: real action to reduce inequality or box-tick?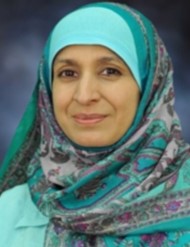 Nuzhat Ali
National Lead for Health Improvement , Public Health England
Collaborative and engaging inclusive system leader with passion and commitment to make a real difference to population health and well-being outcomes and the individual lives of people in our organisations and communities. Nuzhat Ali is a National Health Improvement Lead for Public Health England and is also Co-Chair for the Civil Services Muslim Staff Network. She was awarded the inaugural Civil Service Championing Faith and Belief Inclusion Award in October 2019. Recognised for extensive contributions to diversity and inclusion. Nuzhat is passionate about inclusion and advocating for intersectionality. She is an active steering group member for her organisation's BAME network and champions the wider diversity inclusion agenda Nuzhat began her career in the NHS as a front-line clinician, nearly 30 years ago. She has since worked across various health sector settings locally, regionally, nationally and internationally, in leadership roles, with a proven ability to build robust partnerships that facilitate transformative change. Skilled in creating added value through people. Passionate and committed to developing/designing inclusive work environments. Qualified and experienced in Organisation Development, Quality Improvement, Service redesign and diversity and inclusion leadership She is relentless about engaging with and mobilising communities and stakeholders to tackle the persistent causes of inequalities through her work in Government and in her multiple voluntary roles. Nuzhat is Chair and Founder of a London based women's voluntary group, which aims to engage and connect with 'seldom heard' local women to encourage participation in civic activity and develop resilience. She is also Trustee on the Board of a national and a local voluntary sector organisation, and also provides visible leadership to various forums.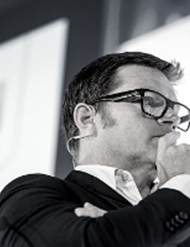 Tom Hadley
Business Coach & International Workforce Consultant , Hadleys Comment
Tom is an independent consultant and business coach specialising in high-impact strategic communication and workforce issues. Over the last twenty years, Tom has worked with global employers, international institutions, government ministers and two of the UK's leading business organisations. He reaches into this to provide training and consultancy services in areas such employer brand, leadership, reputation management, research-led campaigning, employee engagement, public speaking and media training. Tom is the author of a number of White Papers and research reports on the evolving world of work and is a regular keynote speaker and media spokesperson. Campaigning activities have focused on Covid-19 business support measures, preparing for Brexit, promoting the positive role of business in society and making change happen on equality and inclusion. During his time as Campaigns Director at the REC, Tom also established the Future of Jobs Observatory to pre-empt future skills needs and the implications of AI adoption. His current work with the International Labour Organization (ILO) involves delivering advocacy training to business bodies from around the world and bespoke support in areas such as evidence-based advocacy and crisis management. Over the course of his career, Tom has been a representative on over a dozen government forums and served on the European board of the World Employment Confederation. He has a Masters in International and European Law from Assas University in Paris and is a fellow of the Royal Society of Arts (RSA). He is a qualified rugby coach and an unrepentant aficionado of 1980s French pop.
Lessons from Gender Pay Gap reporting
The arguments for and against mandatory reporting
Achieving the necessary scale and consistency to make a real difference
Global update: the regulatory route worldwide
How to have race conversations at work: practical steps to take your company to real inclusion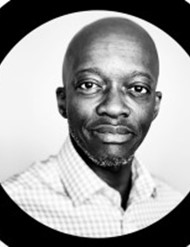 Edosa Odaro
Head of Data and MI , AIG
Edosa is a cross-industry data and AI transformation leader who is particularly passionate about recombinant innovation: the art of combining disparate old ideas for resolving new challenges. He has led multiple initiatives responsible for delivering over $4 billion in tangible returns on investment through significant people, data and cloud transformations - employing his deep experience of recombinant innovation to push the boundaries of AI and data for resolving complex real-world problems. Currently Head of Data at AIG, Edosa has over the years had the privilege of helping over 35 international organisations deliver significant impacts through analytic insights and intelligent interventions, including Barclays Group, Flutter Entertainment Betfair, AXA, British Sky Broadcasting, The European Commission, JLL, Lloyds Banking Group, HMRC and LV=. He also currently sits on the Boards of Harper Adams University and the UK's National Institute for Health Data Science (HDR UK). Edosa's ability to solve problems is underpinned by his passion for a brand of inclusion underpinned by a 'diversity-of-minds' organisational capability combined with an endless thirst exposed by intellectual humility. He is a regular speaker, has been named a Financial Times Top 100 Most Influential Leader and is one of the UK's 30 Most Influential Black Leaders in FinTech & Data.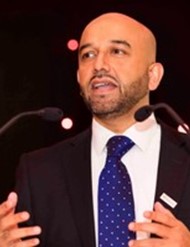 Azeem Akhtar
Global Lead CTO in Resources, Manufacturing & Logistics , BT Group Plc
CTO in BT's Global Services division, Azheem is responsible for articulating BT's digital transformation vision ('Digital GS') to key focus clients globally with a view to taking them on a journey to deliver clearly identified, specific, time bound business benefits. Providing authoritative thought leadership to clients at C-Level on Future Networks, Cloud, Collaboration and Security. Azeem is also Chair of Active Essex and sits on the board of Sport England.
Effective transformation and training company-wide

Leanna Edwards
Co-Chair of Virgin Media UK's Empower Network & Digital Producer
Virgin Media
View Bio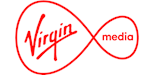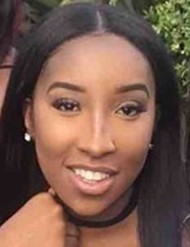 Leanna Edwards
Co-Chair of Virgin Media UK's Empower Network & Digital Producer , Virgin Media
Leanna Edwards is the Co-chair and a founding member of Virgin Media's Empower Network, which represents employees from underrepresented ethnic groups at Virgin Media. Growing up in Birmingham, Leanna graduated from Birmingham City University and has gone on to work in communications and digital roles across various industries, at companies such as Interserve and ITV. Her previous experiences within these roles, gave Leanna a deeper insight into how different industries regard ethnicity and inclusion alongside 'business as usual'. Currently Leanna works as a Digital Producer for Virgin Media working on website production for mobile and cable products, championing user experience and accessibility for a diverse range of needs. Alongside her day job, and through her role as Co-chair for the Empower Network, Leanna advocates for sustainable change in behaviour and internal policy, challenging the business to address issues that affect people from underrepresented ethnic groups, educating and engaging people from across the company through her work. Leanna has recently led on the business' first Black History Month campaign, which focussed on celebrating the achievements of Black figures and communities throughout history and the modern day. Outside of work, Leanna is a budding entrepreneur, who exerts her creative passions through digital design and hairdressing, whilst also championing Black owned businesses through her social media presence.

Dev Mistry
Co-Chair VM's UK Empower Network & Internal Communications Executive
Virgin Media
View Bio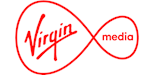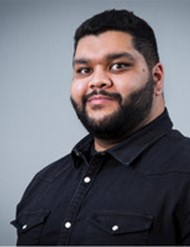 Dev Mistry
Co-Chair VM's UK Empower Network & Internal Communications Executive , Virgin Media
Dev Mistry Is the Co-chair and a founding member of Virgin Media's Empower network, which represents employees from underrepresented ethnic groups at Virgin Media. Born and bred in Leicester, Dev studied PR at Bournemouth University before embarking on a career in the Automotive sector, working for brands such as Honda, Subaru and Isuzu. Whilst at Honda, Dev managed communications between head office and dealership staff in the UK, whilst also managing the European CSR function and implementation. Through his role at Subaru, Dev manged media relations and implemented a new company purpose and rebrand. Dev currently works for Virgin Media in the Internal Communications team, working on campaigns and product launches, as well as supporting leadership communications and events. In his role as Co-chair for the Empower network, Dev aims to use his passion for communications and engagement to drive a shift in culture at Virgin Media, whilst making real change for people across the business, through visibility, education and celebration. Bringing together both his day job and his role as Co-chair, Dev is also heavily involved in communicating a culture of Belonging and inclusion at Virgin Media, ensuring that people across the business are engaged and actively present in conversations. Outside of work, Dev is a firm advocate for diversity and inclusion as an Advisor for the Blueprint kite mark, mentoring on the #BMEPRPros scheme and chairing events for both BAME and LGBTQ+ charities and organisations.
The role of network groups in shaping internal communities
What role can ordinary employees play?
Companywide transformation, where do you start?
What does change look like at Virgin Media?
Debate - External protests and the workplace response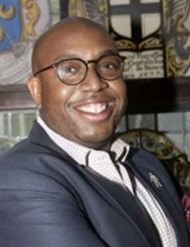 Umar Kankiya
Media Lead / Leadership Team Member , Dope Black Dads
Umar is a Solicitor and Communications Specialist who regularly advises politicians, corporations and other groups around Inclusion and Diversity and Wellbeing in the work place and beyond. In addition Umar is able to provide insight into what is happening on the ground from a real perspective and has appeared on platforms such as the BBC, ITV, Sky News, Guardian, Independent newspapers to provide such views. Umar is a practicing Solicitor with over 10 years of experience in Mental Health, Mental Capacity Community Engagement and political engagement. Umar has regularly been active in the political sphere often speaking about law and politics in the media and in the community. Umar regularly engages in speaking engagements with corporations, community groups and public sector organisations especially around Mental Health and the impact of this particularly in the Black Community. Umar is a member of Dope Black Dads who seek to Inspire, Heal, Educate and Celebrate Black Fathers. Umar has been a member for almost 2 years now and is their media lead, having spoken on the platforms mentioned above on various social issue campaigns affecting the black community and fathers.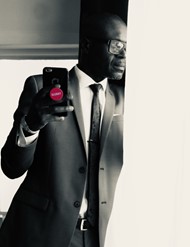 Cec Richards
Founder & CEO , Slenky
Cec has pioneered the potential of digital technology to drive value to both society and business, specifically to understand how we more effectively connect business and young people. Guiding Slenky through extensive market testing, Cec has focused on a future where personalised and relevant content is the norm; developing Slenky as a digital experience platform and innovating new search methods and delivery channels. Slenky users explore and access opportunities and sectors relevant to their Passions but often perceived out of reach. Businesses are able to use social content and data to meaningfully engage new audiences of young people. Slenky users are building careers and businesses in sectors diverse as advertising, sport, music and aviation. Cec has involved global brands such as the FA, Sony and Microsoft in tests, whilst developing partnerships with stakeholders across cities and regions, local government, education etc., on issues ranging from Diversity and Inclusion to Future Skills. Past awards include O2 Good Communication Award for Mobile Tech; Finalist Mobile Marketing Association 'Smarties' Awards.
Aligning corporate values and messages
Social media: a force for justice or a legal minefield? Policy, use and the corporate role
Conversations and guidelines to acknowledge, address and diffuse workplace tensions
Key elements of a corporate response: making a difference in society
Closing address: where are we heading now?

Ali Khan
Founder NHS Wide BAME Network Chair's Forum & Senior Medical Education Manager
NHS
View Bio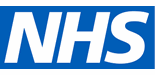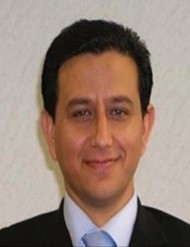 Ali Khan
Founder NHS Wide BAME Network Chair's Forum & Senior Medical Education Manager , NHS
Ali is an inspirational thought leader with a demonstrable record of creating and executing a compelling vision to embed diversity & inclusion at the heart of an organisation. Ali provides strategic direction, thought leadership and champions the embedding of an inclusive culture by integrating diversity practice into all aspects of the organisational business. Ali is the Founder of NHS Wide BAME (Black Asian Minority Ethnic) Chair's Forum. Ali has led diversity, inclusion and continued professional development initiatives, whilst working in the private and public sector. Ali is a workforce race equality standards expert and an exemplary role model and advocate for equality and social justice. Ali advises organisations at developing, refining processes, policies and programs that support an inclusive work environment. Ali is passionate about developing and embedding an inclusive culture that values human differences and similarities at every level of the organisation. Ali has a master's degree in English Language & Linguistics and an undergraduate degree in Economics. Ali is also the founder of Learning & Development Professionals Club & Global Diversity & Inclusion Group on Linkedin.
Messages from your networks: how to be an effective listener and how to translate that into action
Workforce race equality: how to ensure D&I is embedded at all levels
Moving past policy and procedure and the business case: what will a truly diverse workplace look like from now on?
Next steps, action plans and wrap up