2nd Supporting LGBT+ in the Workplace Summit
Holiday Inn London Kensington Forum , 97 Cromwell Road, London SW7 4DN
Failing to support LGBT+ colleagues is not just immoral, it is hugely detrimental to the sustainability of your business.
Registration fee: £395 plus VAT per delegate
Stonewall's 'LGBT in Britain - Work Report' has revealed some chilling statistics regarding the abuse, harassment and exclusion faced by many LGBT people at work. A worrying 35% of recently surveyed workers stated a need to hide their sexuality in the workplace and a significant number of transgender colleagues chose to leave their positions in order to transition due to stigma and lack of understanding.
Aside from the moral argument to ensure employees can feel confident to be themselves at work, the business case is also compelling.
Organisation's who do not develop and strengthen a truly supportive and inclusive workplace face significantly lower levels of productivity from LGBT+ staff, under-utilisation of skills, a lack of engagement, a more constricted customer base, and potential legal costs of discrimination lawsuits. 
This event follows last year's sold-out launch, showing how organisations can change this situation to get the best out of their staff and expand their customer base. An extraordinary speaker line-up will deliver both practical and personal experience to share learning on the best ways to support your LGBT+ workers.
Why attend this crucial conference?
Hear the government's action plan

Learn the keys to writing and implementing a workable policy

Move beyond policy - understand how to practically support LGBT+ workers

Listen to case studies with effective strategies to create a truly inclusive workplace, including professional development initiatives

Determine how to overcome the cross-jurisdictional challenges for global companies

Protect your LGBT+ workers by reviewing your grievance and disciplinary procedure

Get top tips to secure senior buy-in and embed best-practice

Ensure you can quantify the business case and maximise the advantages of an inclusive policy

Learn how to establish and develop an LGBT+ friendly employer brand

Hear a range of personal experiences and advice on helping your business benefit from a diverse and inclusive workforce


Take part in practical round table problem solving discussions
Confirmed speakers so far from: Barclays, Fujitsu Global, Sainsbury's, Mishcon de Reya, Fidelity International, Thomson Reuters, Virgin Money, Carat
Recent feedback
"Really informative with an excellent group of speakers" - Synergy Health
"All very informative" - Provident Financial Group
"Enjoyed the inspiration"- Hitachi
Which functions will benefit from attending
HR , Diversity & Inclusion, Recruitment & Resourcing, Policy & Strategy , Operations, Line Management, Legal, Talent, Training & Development
Schedule
Chair's welcome
Luca Sale, Head of EU Solutions Architecture, Amazon (TBC)
OPENING ADDRESS: POWER, PRIDE AND PREJUDICE: THE GOVERNMENT'S ACTION PLAN
Penny Mordaunt, Minister for Equalities (TBC)
UNCONSCIOUS BIAS: THE LEGAL AND SOCIAL LANDSCAPE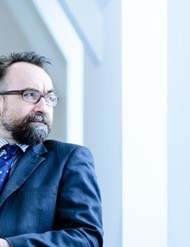 Will Winch
Solicitor , Mishcon de Reya
Will Winch is a Managing Associate in the Employment department, dealing with contentious and non-contentious matters. He acts for employers and employees and provides day to day HR advisory advice to employer clients on all aspects of employment law. Will has a particular interest in training and development, as well as the future of employment law in the 'gig economy'. He is a member of the Employment Lawyers Association. Prior to qualifying as a solicitor, he worked in the film and television industry for several years.
The psychology of assumption: gender perspectives
Dealing with fallout and ramifications in an LGBT+ context
Social media pitfalls
"it's just banter"
Bullying and harassment
Ensuring appropriate discourse and terminology in communication
Avoiding costly tribunals: essential strategy and policy content
CASE STUDY: AVOIDING HR-LED POLICY – EMBEDDING BEST PRACTICE THROUGHOUT THE ORGANIZATION

Julien Haye FRM MBA
Global Head of Operational Risk and Global LGBT+ Lead
Fidelity International
View Bio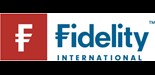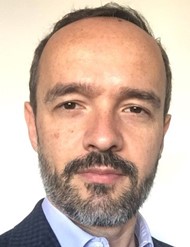 Julien Haye FRM MBA
Global Head of Operational Risk and Global LGBT+ Lead , Fidelity International
Practice versus theory: how to position policy and practice
Cross-jurisdictional challenges for global companies: aligning your policy within local regulation and compliance directives
Ensuring parity when embedding your culture in the value chain (e.g. supply chain and 3rd party vendor code of conduct)
CASE STUDY: TRANS AND NON-BINARY INCLUSION- A JOURNEY FROM POLICY TO PRACTICE
Deloitte Speaker to be confirmed
, Deloitte
Top-down change and role models: getting the tone right
Training content and timing: inclusive approaches to ensure everyone comes on the journey
Inclusivity over diversity: ensuring your messages are right
Increasing employee engagement
CASE STUDY: QUANTIFYING AND MAXIMISING THE ADVANTAGES OF AN INCLUSIVE POLICY
Sarah Kaiser
Employee Experience, Diversity & Inclusion Lead EMEA , Fujitsu Global
What are the hidden benefits of inclusive policies?
How do you communicate positive messages to ensure company-wide confidence?
Trans inclusion: essential strategies and policy
Establishing allies and role models: real-life experiences
Using technology links for engagement
Quantifying the impact on customers, people and performance
Uncovering untold benefits: our stories
CASE STUDY: ESTABLISHING AN LGBT+ FRIENDLY EMPLOYER BRAND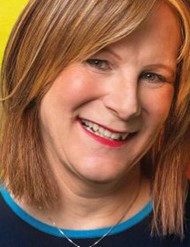 Amy Stanning
Head of Region - Home Solutions West , Barclays
Ensuring your recruitment strategy matches your branding objectives: common mistakes to avoid
The research process
Understand employee drivers, perceptions and key differentiators
How that has evolved over the past several years? 
How to align your employer brand with corporate business objectives
The role of customer market messaging
Supplier diversity
Testing a value proposition through focus groups, interviews, and employee surveys to ensure your message will work
Lunch and networking
Delegates can meet and debate with colleagues facing similar workplace challenges
JOINT CASE STUDY: TRANSFORMING CULTURE: PUTTING THEORY INTO PRACTICE
Speaker to be confirmed from OUTstanding
, OUTstanding
CASE STUDY: STONEWALL WORKPLACE GUIDES: CHALLENGES, SOLUTIONS AND WAR STORIES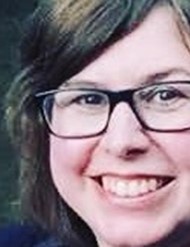 Jenny Fallover
Delivery Lead, Enterprise Business Systems , Thomson Reuters
MENTAL HEALTH AND WELLBEING: PRACTICAL STEPS TO ENSURE LGBT+ STAFF ARE ADEQUATELY SUPPORTED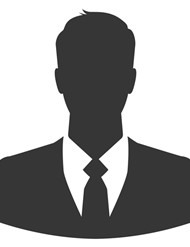 Maziar Jamnejad
Global Head of Legal Innovation , Freshfields Bruckhaus Deringer
Leading teams responsible for responsible for (i) planning and improving the way teams deliver legal services on client matters, (ii) project managing software projects to introduce technology to improve the quality of what the firm's legal services, and (iii) changing the way the firm thinks about client matter delivery across offices and practices through the Associate Innovation Group and secondees from matter teams.
Addressing and understanding social stigma and how it can negatively impact on LGBT+ staff
How the LGBT+ experience can affect mental and emotional health
Workplace and community advocacy
Practical steps to ensure you are supporting staff effectively
ROUNDTABLES: BEST PRACTICE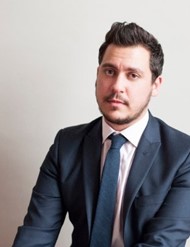 Leng Montgomery
Diversity and Inclusion Executive , Sainsbury's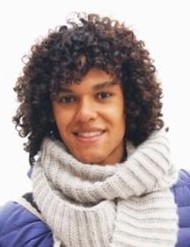 Emirio Mendoza
Client Director , CARAT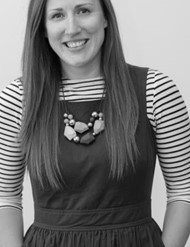 Jo Walker
Regional Facilities Manager , Virgin Money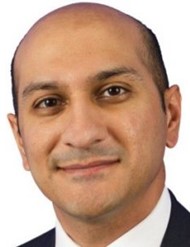 Narind Singh
Partner , Clifford Chance
Narind Singh is a partner at Clifford Chance, and is part of the Financial Institutions Group and specialises in financial services M&A and regulatory advice. Narind has worked on significant banking, insurance (life and non-life) and asset management M&A and joint ventures, (re)insurance products and portfolio transfers, alternative risk transfer and distribution arrangements and also provides insurance regulatory advice.
Delegates will join experts and colleagues to discuss a range of relevant issues, exchange experiences and brainstorm solutions to current LGBT+ workplace challenges. Leaders will report findings to distribute post-event, thus maximizing learning and networking opportunities for all attendees and speakers.
Finding the right words: terminology for communications and applications
Table Leader: Narind Singh, Partner, Clifford Chance
Establishing and building a successful network
Table Leader: Joanna Walker, Regional Facilities Manager, Virgin Money and Diversity Champion, 2018 British LGBT+ Awards
Using internal branding to increase inclusivity at all levels of the business
Table Leader: Leng Montgomery, Diversity and Inclusion Executive, Sainsbury's
Branding for Dummies: Challenges and solutions for traditionally non-friendly LGBT+ industries
Table Leader: Emiro Mendoza, Client Director, Carat, & Nominee LGBT+ Inspirational Leader of the Year
Contact us to book or discuss our events & services

01983 861133


info@bfi.co.uk

Official Endorser of this event - OUTstanding is part of the INvolve family and is a professional network and membership organisation for LGBT+ leaders, future leaders and allies. We drive cultural change within member firms, increasing visibility, inspiring, informing and connecting LGBT+ colleagues through a series of programmes, events and role modelling.
Really informative with an excellent group of speakers
Enjoyed the inspiration

Enjoyed the inspiration