Conducting Effective Workplace Investigations Workshop
Holiday Inn London - Kensington High Street , Wrights Lane, London W8 5SP
In an increasingly complex employment setting it is vital for managers and supervisors to be able to effectively investigate apparent misconduct, grievances, whistle-blowing claims, poor performance or unacceptable absence of an employee to minimise risk and ensure organisational efficiency.
Registration fee: £450 plus VAT per delegate
Conducting an effective investigation and having robust processes in place is the key to conducting effective investigations undertaken by appropriately trained staff following professional and consistent principles.
Following robust processes and procedures, accurate record keeping and the ability to present factual evidence are very important in employment tribunal cases and employers who do not get this right often incur high costs and reputational damage to their business. Mistakes in the investigative process often lead to companies facing costly problems that could be avoided.
This practical one-day workshop will cover the process, principles and techniques to enable staff to conduct an effective investigation. This workshop has been designed by experienced practitioners with many years of experience in conducting complex investigations and bringing them to a successful outcome.
The key areas covered will include:
Process, principles and techniques of an effective investigation
Planning and conducting investigations to agreed timescales
Effective questioning techniques
Gathering evidence to establish facts
Identifying witnesses
Promoting confidentiality
Taking notes and preparing statements
Compiling investigation reports
Practical case studies
Method:
Input from tutors
Practical group exercises
Case studies
Discussion
Benefits:
By the end of this workshop delegates will be able to:
Follow an investigation process correctly
Know where to look for and gather factual comprehensive evidence to * minimise risk, conflict and ambiguity
Conduct structured investigative interviews
Prepare clear and concise investigation reports
Deal with typical issues that can arise during investigations
Which functions will benefit from attending
All Directors, Managers and HR professionals who need to conduct internal investigations or fact-finding interviews with their employees. Also vetting and screening practitioners, security, risk, compliance, legal, policy and operations.
Hear from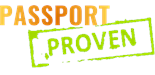 Schedule
Introduction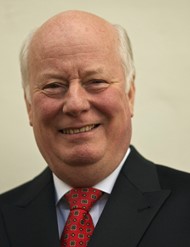 Paul Leadbeater
Consultant , Passport Proven
Paul, as a former detective, has extensive experience in security with particular specialisms in pre- employment screening, vetting and conducting internal investigations and has been utilising investigative interview skills for over 40 years. As Director of Internal Security for a multi national company within the fields of security, outsourcing and custodial care Paul was responsible for advising on, training and managing all pre-employment screening, vetting, data protection, information security, freedom of information and internal security matters. Paul is now a consultant with Passport Proven and uses his experience, expertise and professional qualifications to advise organisations and deliver workshops in the UK and Europe on areas including; pre-employment screening & vetting, document verification, data protection and conducting effective investigations. Paul is a director of Passport Proven.
INVESTIGATIONS
Purpose of an investigation
Group exercise
Policies that require an investigation
Process of an investigation
Terms of Reference
Evidence, exhibits & witnesses
Group exercise
Statements
Group exercise
INVESTIGATIVE INTERVIEWING
Conducting interviews - principles
Model for investigative interviewing
The Peace Model
Rapport building
Interview management techniques
Questioning & types of questions
Professional Interviewing
Use of silence & listening skills
Conversational techniques
Dealing with lies
Difficult interviewees
Interactive exercise
INVESTIGATIVE INTERVIEWING
Group exercise
Importance of method
Skills of an interviewer
Note taking
Group exercise
Afternoon tea & networking
Difficulties and conflicting evidence
Report writing, disclosure & confidentiality
Wrap up & end of workshop