Establishing a Mentally Healthy Workplace During and Post-Covid 19 Online Conference
Register to watch the recording
The event was recorded live on Tuesday 23rd June 2020. BFI will send you the link to watch the recording along with all handouts and resources.
Cost: £95 + VAT 
Pre-Covid, establishing a mentally healthy workplace was already high on the boardroom agenda. How much more so now, with the almost endless list of stress and worry that this pandemic has brought to all. Employees working from home are feeling isolated and having to use unfamiliar technology, often with great family pressures; whilst furloughed employees feel their job security is threatened. Those back in the office are fearful of their increased risk of contracting the virus and all amidst a constantly changing and uncertain economic climate. If business is continue and thrive, employers must support their workforce.
A comprehensive virtual half-day interactive conference that combines the necessary medical, HR, risk mitigation, legal and operational elements into a robust management plan. In-depth expert presentations feature dedicated sessions to address delegate questions, challenges and concerns. Full resources, including downloads, handouts and reference material will be provided.
Why Attend?
Learn from BFI's two decades of pandemic planning training, with a specific focus on the current Covid-19 pandemic
Previous pandemics such as Avian Flu and SARS did not necessitate such extreme global social distancing and lock-down measures; your employees, working in completely unfamiliar circumstances, will be struggling to adapt
Your staff are feeling isolated, vulnerable and afraid -they are home-schooling, working remotely, using unfamiliar technology and dealing with unforeseen caring roles and job uncertainty
A plethora of speculation around a rapidly-evolving research field, means employers need to work to disseminate truthful information calmly, discouraging panic and rumour.
There are also issues arising around the return to work and how employees need to be supported through leaving furlough and being comfortable returning to the workplace, as well as ensuring those who are made redundant are also adequately cared for. 
An expert speaker line-up will address the challenges employers are facing and deliver workable, practical and effective strategies to identify and manage potential mental health challenges on your workforce.
In-depth sessions are complemented by interactive opportunities to have your personal concerns addressed and network with fellow professionals facing the same challenges.
Feedback from our 21st Pandemic Planning Conference, March 2020:
Lots of practical takeaways and invaluable advice. Excellent day - Head of Thought Leadership, BCI
Interesting and relevant. If still a lot of unknowns - Head of Health and Safety, Muller UK and Ireland LLP
Very interesting, well-qualified speakers - UK Business Continuity Manager, Telefonica
Good flow from different areas of expertise - Group Safety Director, FirstGroup PLC
Good speakers, good content, very useful at this time either now or to stop what we do - EHS Advisor, Lucozade Ribena Suntory
Excellent speakers, well-run event - Crisis Simulation Director, YUDU Sentinel
Very credible and useful advice - Business Manager, Hampshire Trust Bank
Which functions will benefit from attending
HR, Health and Safety, Business Continuity Planning, Occupational Health, Contingency and Business Continuity Planning, Recruitment, Resourcing, Legal & Compliance, Line Management, Employee Relations, Security, Risk, Compliance, Strategy, Operations, and all directors and staff with responsibilities within this area.
Schedule
Welcome and introduction
Elizabeth Smith
Director of Research , Business Forums International Ltd. (BFI)
Elizabeth is director of research and a founding co-director at Business Forums International. She is responsible for all programme content and writing, and researches current areas of interest for senior HR professionals in large organisations. BFI is the UK's leading HR risk specialist conference and training provider, delivering key and timely information to over 3,000 delegates a year both through public and in-house training courses. Before founding BFI in 1996, Elizabeth specialised in researching corporate financial programmes in Asia and the Middle East, based in Dubai. She also worked in advertising and publishing in the Middle East and London. Elizabeth was educated in the West Indies, Saudi Arabia and Belgium before reading Modern Languages at Durham University. She is currently developing an online training course for line managers to raise awareness of menopause symptoms and ways that employers can work to make their workplaces more inclusive.
Welcome and rules of engagement: chat, networking, interaction, Q&A
LEGAL OBLIGATIONS: WHAT EMPLOYERS MUST CONSIDER FOR A RETURN TO WORK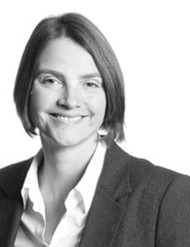 Clare Ward
Partner , Eversheds Sutherland
Clare is a Partner in Eversheds Sutherland's Employment Group. She has considerable experience of employment tribunal litigation with a particular focus on industrial relations. Clare is an experienced tribunal advocate and has appeared on behalf of respondents in cases involving a wide range of issues including unfair dismissal, wrongful dismissal, discrimination, whistleblowing, TUPE, blacklisting, inducements and pay. Clare qualified in 2003, and has been involved in employment litigation throughout her career. In addition to her contentious practice, Clare also gives advice in relation to non-contentious matters such as business change including TUPE and restructuring, complex disciplinary and grievance matters and with a particular focus on industrial relations.
New directives and obligations
Equality Act 2010
Disability discrimination review
Relevant H&S legislation
Policy changes
Communicating those to the workforce
POLICY AND PRACTICE UPDATE
Managing metal health disclosures
Understanding the new pressures on your workforce
Raising awareness of the signs: anxiety & stress, bereavement, substance misuse, DV
How to respond: ongoing support measures
Managing concerns and fears
Virtual tea break and delegate networking session
Don't miss the chance to have a virtual cuppa with your fellow delegates. We will provide a networking room with interactive functions and the option to see and hear your peers. Swap war stories, examine possible solutions to the challenges you're facing as employers or join the 'what I wish I'd known' debate.
Alternatively, take a break and have some fresh air, tutor the kids in maths or meditate for 30 minutes.
UNDERSTANDING THE EFFECTS OF COVID-19 ON YOUR WORKFORCE: RISK MITIGATION FOR A HEALTHY RETURN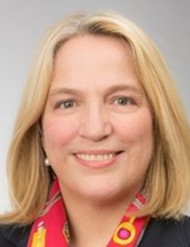 Sheena Thomson
Founder and Director , Conduit Associates
Founder and Director of Conduit Associates Ltd - a boutique global crisis and issues communications consultancy. Strategic communications leader with substantive UK and international experience and expertise in media relations, reputation, crisis and issues management, particularly in high intensity situations. Skilled in risk mapping and mitigation, crisis response, crisis recovery and leading delivery of strategic communications objectives post crisis. Sector experience includes financial services, retail, energy, government and policy making, international development and security. Geographical experience includes UK South East Europe, the Middle East and South East Asia. Founding Chartered CIPR PR Practitioner (CIPR), Affiliate Member, Institute of Risk Management
Understanding where obvious and hidden risks come from
Ensuring your messages are appropriate and clear: tone, facts and evidence
Practical strategies for managing traumatised staff: what employers can reasonably do
Lessons learned so far from lockdown
CASE STUDY: MANAGING A SAFE AND FAIR RETURN TO WORK: THE MENTAL HEALTH CONSIDERATIONS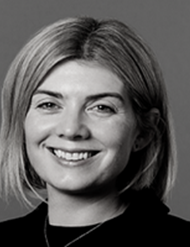 Claire Jepras
HR Director , Ipsos UK & Ireland
Claire Jepras is HR Director for Ipsos in the UK and Ireland. She joined Ipsos UK in 2016 with 20 years HR experience with major multinational companies including Marks and Spencer and Compass plc. Her focus at Ipsos UK is on creating an organisation where people can be themselves and reach their full potential. This has included working with the business to develop an Inclusion and Diversity strategy and this year sees Ipsos UK become the first market research company to report their ethnicity pay gap. She has also been responsible for the development and implementation of the employee value proposition and the launch of a global wellbeing strategy which resulted in Ipsos UK being awarded the coveted Grand Prix title at the Employee Benefits Awards 2020 for their approach to mental wellbeing and the overhaul of its defined contribution pension scheme strategy. Claire volunteers with the charity Pilot Light which offers strategic business support to charities and social enterprises to enable them to become more efficient, effective and sustainable. She also mentors the founder of a community enterprise organisation which provides food parcels to children and their families in Lewisham. Claire is an Economics graduate, has an MBA and is a Chartered Fellow of the CIPD.
Identifying those who need help: effective communication and monitoring strategies during furlough
Remote working challenges: what do we need to look out for?
Specific Covid-related issues and potential
Returning to work: who needs to come back when, why and how
Extraordinary communication strategies: our story
PRACTICAL STRATEGIES FOR A SAFE AND INCLUSIVE WORKPLACE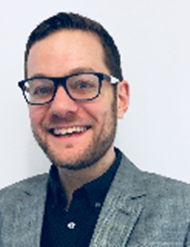 Mark Hashimi MSc MBACP UKCP CTA
Director , Strategic Wellbeing
Mark, having previously held a number of senior management positions over the last ten years, has significant experience when dealing with mental health and work related issues, as head of workplace wellbeing at Mind in Hammersmith & Fulham, senior revenue manager at EDF Energy, as a psychotherapist, trainer, public speaker, mental health first aid instructor and from his own personal experiences. Mark works closely with Bloomberg, WPP Group, Ogilvy, UKTV, BBC Worldwide, Cabinet Office, AIG Insurance, Allianz, Hiscox, Met Police, NHS, Sage Publishing to name a few. Mark facilitates mental health sessions with a strong focus on proactive intervention and long-term sustainability, challenging stigma and effective communication. Mark takes an "end-to-end" approach to wellbeing strategy implementation when working with clients; he is experienced in reviewing, enhancing and writing mental health policy and embedding welling strategy in line with best practice. Alongside corporate training and consultancy, Mark works as a psychotherapist and counsellor trained in transactional analysis and EMDR. Mark co-designed and delivered the "Trauma and Bereavement" training for those impacted by the Grenfell tragedy and Mind's core mental health and emotional intelligence workshops delivered nationally.
Team re-integration
Work-life balance
Supportive employer strategies: innovation to learn from
Effective communication