GDPR Planning & Preparation Practical Workshop for Employers
Holiday Inn London Kensington Forum , 97 Cromwell Road, London SW7 4DN
The UK government has confirmed that GDPR implementation will come in to force on the 25th May 2018 . This will have a huge impact on employers and will affect  all organisations no matter what size. As employers it is imperative that your preparations start now to ensure that your policy and procedures are legally watertight and ICO compliant by the May 2018 deadline as a failure to do so can have serious punitive financial and reputational consequences.
This workshop will provide in-depth hands-on practical advice and strategy, led by top GDPR and legal experts to ensure you receive all the essential information you require to ensure your organisation is prepared and compliant by May 2018.
This workshop will provide delegates with:
A practical action plan to write, implement and embed your GDPR policy company-wide
An understanding of the implications and impact of GDPR on their organisation
Effective strategies to plan and manage a comprehensive audit of their current position
A thorough overview of the legal issues involved, implications to your organisation and how to ensure compliance
Key areas your policy must cover in order to make it workable
Which functions will benefit from attending
HR, Pay roll, HR Operations and Admin, Security and Compliance, HR Information Services Management
Hear from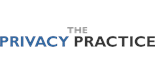 Schedule
Welcome and review of learning objectives for the day
AUDIT AND ASSESSMENTS
Establishing your current position: key questions to ask
Who will perform your audit?
Key elements of an impact assessment
Summary of mandatory changes required: defining your obligations
Gap analysis
Privacy risk assessments
What personal data do you hold?
Privacy risk assessments: essential areas to consider
Other risks: internal and external threats
Impact assessments: fines scale
Processor responsibilities
Process mapping requirements
Audit trails
Correct grounds and accountability
James Leaton Gray
Director
The Privacy Practice
LEGAL
Understanding your accountability: scope and timelines
The risks: reputational, fines, compensation
Making changes to your existing contracts:
- Employees
- Suppliers
Essential strategies to demonstrate compliance
Legacy issues: challenges and solutions
- Pension
- Payroll
- Other potential areas
Losing consent as a mechanism: implications for your current contracts and how to make compliance changes
DATA
Data mapping and record keeping
Data quality and governance
Overcoming poor storage methods
Usefulness and usability
Assessments and procedures
Data breaches: notification procedures
Reviewing your HR data to ensure your compliance
Lunch with working roundtables
POLICY REVIEW AND UPDATE
Reviewing your sourcing and sharing policy
Ensuring your data processing methods are compliant with GDPR
Consent, identity and transparency processes and documents
Data captured
Employee contracts and consent
Privacy policy
Medical forms
Subject access requests: the new landscape
Storage protocol and cloud services
Screening changes: CRP and new DBR checks and processes
Who to check and when
Dynamics of outsourcing a relationship
Third party and supplier contracts: outsourced contract requirements
Record retention schedule

James Leaton Gray
Director
The Privacy Practice
DPO
Roles and responsibilities
Potential areas of conflict and strategies to avoid them
Virtual DPO: how could it work for your organisation – benefits and drawbacks 
Dovetailing the role with other working the organisation: how can a dual approach work?
ACTION PLAN
Time-line GDPR: what to do and when
What are the key areas to focus on?
Analysing your own HR function and processes: where will the biggest GDPR challenges be and how will you address them?
Ensuring company-wide buy-in to maximise stakeholder awareness
Understanding the human element: what must you mitigate against? Essential training messages
What needs to be included in your policy?
Managing change with limited resources: getting the most from your budget
Checks to ensure all changes are documented, workable and implemented
Practical planning and prioritising
Demonstrating robust security and risk awareness

James Leaton Gray
Director
The Privacy Practice
Review, outstanding issues and close