Gender Pay Gap Conference For Employers: Prepare Your Organisation For Staff and Public Scrutiny
Danubius Hotel Regents Park , 18 Lodge Road, St. John's Wood, London NW8 7JT
Legislation for gender pay gap reporting came into force on 6th April 2017, affecting public, private and voluntary sector employers. The act requires employers to comply with a level of "unprecedented transparency" (Chartered Management Institute).
Despite unequal pay between genders doing the same job being illegal for 40 years, some published results thus far have shown significant gaps. For those employers, the subsequent backlash has been huge.
With the gender pay gap in the UK still standing at 18% overall, employers who continue to practise unequal gender pay risk with a serious reputational damage, staff tensions and disputes.

On 4th April 2018, employers must publish the results of their gender pay gap analysis on the company website, where it must remain in plain sight of all key stakeholders for at least 3 years.
Why attend this conference?
Hear the Government's pay gap priorities and understand the implications to your organisation
Understand the legal expectations of recording and publishing the results; the reputational risks and the need to end discrimination (Mishcon de Reya LLP)
Recognise the potential that could be unlocked in your organisation through equal pay (CIPD)
Listen to live case studies with strategies to help change your policy and culture; (TUC)
Optimise and implement internal engagement
Increase retention, motivation and productivity through smarter job design and recruitment
Embrace flexible working patterns to contribute to your business's success
Question a panellists on their approaches
Which functions will benefit from attending
HR, Equality and Diversity, Operations, Policy, Strategy, Company Secretaries, Legal and Advisory, Trade Unions, Recruitment
Schedule
CHAIR'S WELCOME AND OPENING ADDRESS
Alison Parken
Research Fellow - Wales Centre for Public Policy
Wales Centre for Public Policy
View Bio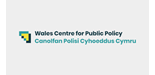 Alison Parken
Research Fellow - Wales Centre for Public Policy , Wales Centre for Public Policy
Alison's most recent research involved collaborating with employers to assist them to understand how gender pay gaps arise within their organisations. The Women Adding Value to the Economy (WAVE) team produced the evidence base and then supported employers to implement change to organisational practice and employment structures. Alison was formerly the Programme Director for WAVE With colleagues, she provided the research base for the design of the Welsh public sector duty on Pay Differences. She has been an advisor to the European Institute for Gender Equality (EIGE) on gender mainstreaming and a Standing Advisor to the Equality Committee, National Assembly for Wales. She was awarded an OBE for services to equality and diversity in the June 2017 Queen's Birthday Honours and is a member of the EHRC (Wales) Committee. The WAVE employer case studies: from evidence to action on gender pay gaps: http://www.cardiff.ac.uk/research/explore/research-units/women-adding-value-to-the-economy-wave
INTRODUCTION: THE GOVERNMENT'S VIEWPOINT
What are this Government's pay gap priorities?
Cultural and social barriers to pay equality
Why voluntary change has failed
The equality imperative
Annual reporting and league tables: the good, bad and ugly
Where are the final figures published?
Understanding the scale of employers' duties
Changes in policy at board level: what are our expectations?
Accountability and transparency issues
The Rt Hon Justine Greening MP (invited)
Cabinet Minister and Minister for Women and Equalities
CONDUCTING YOUR GENDER GAP ANALYSIS: LEGAL ROUND-UP AND RAMIFICATIONS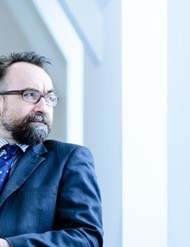 Will Winch
Solicitor , Mishcon de Reya
Will Winch is a Managing Associate in the Employment department, dealing with contentious and non-contentious matters. He acts for employers and employees and provides day to day HR advisory advice to employer clients on all aspects of employment law. Will has a particular interest in training and development, as well as the future of employment law in the 'gig economy'. He is a member of the Employment Lawyers Association. Prior to qualifying as a solicitor, he worked in the film and television industry for several years.
Conducting your wage gap analysis: what must be included?
What are you reporting: a complete checklist
The six metrics and how to calculate them
Brexit implications:
Legal
European companies
Transfer and relocation
Which employees are included in the calculation?
Defining ordinary pay versus bonus pay
'Barrier bosses' and how to tackle them
Managing reputation and risk issues
Other issues:
Ending discrimination: ensuring your attitude to pregnancy and maternity is progressive and open
THE BUSINESS CASE: UNLOCKING THE POTENTIAL OF YOUR ORGANISATION THROUGH EQUAL PAY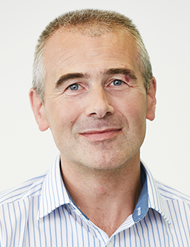 Ben Willmott
Head of Public Policy , CIPD
How employers can remove internal barriers




Analysing your pay figures in context: identifying the next steps




Tools and metrics to measure wage gap progress and success




Harnessing staff engagement to gain business advantage




Fathers and working family policies




Woman returners: what are the turning points?




The role of men as champions of inclusive leadership
CASE STUDY: EFFECTIVE STRATEGIES TO HELP CHANGE YOUR POLICY AND CULTURE
Melanie Richards (invited)
Vice Chair
KPMG
CASE STUDY: HOW TO OPTIMISE AND IMPLEMENT INTERNAL ENGAGEMENT
Kathryn Mackridge
Women's Equality Policy Officer
TUC
CASE STUDY: FLEXIBLE HIRING: INCREASING YOUR RETENTION, MOTIVATION AND PRODUCTIVITY THROUGH SMARTER JOB DESIGN AND RECRUITMENT
The role of unconscious bias training: how will it improve your hiring practices?
CASE STUDY: FLEXIBLE WORKING PATTERNS: RETAINING AND DEVELOPING TALENTED INDIVIDUALS TO CONTRIBUTE TO YOUR BUSINESS'S SUCCESS
PANEL
Sam Smethers
Chief Executive , Fawcett Society
Petra Wilton
Director of Strategy and External Affairs , CMI
Petra Wilton takes a lead role in building strategic partnerships in the public policy arena. She is responsible for promoting the needs of practising managers through engaging with and accessing the views of the CMI's 100,000 plus members. Through a bespoke thought leadership agenda, these views are shared with those in Government, business, education and the media. Petra also leads on the development of customer insight and building CMI's body of knowledge, and she has co-authored many CMI reports. She also set up the Campus CMI initiative to inspire and create confidence in young people through developing their management and leadership skills. She manages the All Party Parliamentary Group on Management and represents the CMI on various external group , including the recent ABS Innovation Taskforce, the Employee Engagement Taskforce Gurus' Group, Valuing your Talent and Professions Week. Before joining CMI, Petra was a director of specialist public affairs consultancy advising on public policy issues. She has an MA (Hons) in History from Cambridge University and is a Fellow of the RSA. Petra enjoys sailing and walking on the East Coast, spotting Little Egrets and spending time with her young family.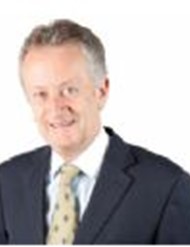 Nick Parker
President , The Institute Of Chartered Accountants
Nick Parker is President of ICAEW for 2017-18; in that role he chairs its board and has been a member of its Council for 22 years. As President he is also a Patron of CABA, ICAEW wellbeing arm. He is a tax partner with RSM UK. He has a wide portfolio of clients including professional partnerships and UK subsidiaries of overseas parent companies, he mainly specialises in the SME sector. During his time on Council he has chaired a variety of committees including the Members Board, the Committee of Council and the Audit Committee. He was Chairman of Council for three years. During his career, Nick has lived in Hampshire and has worked in London, Edinburgh, Southampton and Basingstoke. He is married with two grown up sons, one who is an equine surgeon and the other who is an equine yard manager. In his spare time he likes to undertake adventures – he trekked to the base camp of Everest, trekked in Patagonia, sailed from Sydney to Cape Town across the Southern Ocean as part of the Global Challenge Yacht race and most recently attempted to climb Mount Aconcagua in Argentina, the highest mountain in the Western hemisphere. He also held a private pilot's licence which has lapsed due to other commitments.
'Barrier bosses' and how to tackle them
Work/Recent report from the Fawcett Society
Other issues:
Ending discrimination: ensuring your attitude to pregnancy and maternity is progressive and open
Wrap up and end of conference