Right to Work Checks & Document Verification Workshop
Does your organisation understand the new right to work legislation and restrictions when employing Non-UK nationals?  
Time: 0930 - 1630
All dates: Register here
Wednesday 29th November '23 - £375 + VAT per attendee 
Thursday 25th January '24 - £395 + VAT per attendee 
Right to Work checks and Document Verification: Guidance for employers and HR professionals
As a UK employer, you are required to carry out Right to Work Checks for all your employees, whatever their nationality, and need to understand the latest Home Office requirements to ensure compliance. That's quite a challenge, given the sheer volume and complexity of authenticating often unfamiliar documents. Carrying out these checks correctly will protect your organisation from fines of up to £60,000 and reputational damage.
Why attend this Right to Work and Document Verification training course?
For the last fifteen years, BFI has been running this practical and interactive workshop throughout the UK. Hear from a top immigration and document verification specialist and ensure that your policies and procedures protect your organisation.
What's covered:
Understand who can work in the UK
Understand the how restrictions have evolved around employing EU citizens & documents you need depending on their start date
Learn which immigration categories include the right to work and any restrictions placed on visa holders
Understand Home Office requirements for ensuring you have the statutory excuse against a penalty
Review the limitations of the statutory excuse
Understand what records you need to keep to prove you have checked right to work
Implications of Brexit & the EU Settlement Scheme on checking right to work
Know the rules for employing non-EU students
Understand how good you have to be at spotting fake documentation
Throughout the day we actively encourage questions from our delegates – so take advantage of any issues that you or your team may have and bring them along for our experts. 
Delegate feedback - 100% would recommend to a colleague:
"Very informative, I left confident that I know what to look out for in ID documents and what documents are required for RTW check in different situations." - VIMA
"It was very informative and I really appreciated the trainers getting us involved rather than just talking at us." - Claranet
"Great informative course, provided good insight into the authenticity of ID documentation" - Dept. for Business Energy & Industrial Strategy
"Great presentation, like the interaction of the pm session" - Buckinghamshire Council 
"Very informative and easy to follow slides. Found the examples very helpful and speakers were very clear and answered questions to give us a better understanding of the new legislation" 
"I am new to HR and my role involves recruitment and on boarding (everything to do with pre-employment). Understanding more about right to work checks, the different types of right to work checks, etc was helpful and I can incorporate this into my job" - 
Platform: Zoom - An encrypted zoom platform with password access. Click here for further information and to test access 
Prefer to run this course In-house?
We offer this course as a face-to-face or online In-house training option – a cost effective training solution for teams, if this would be more suitable, please email catherine.ouston@bfi.co.uk.
Which functions will benefit from attending
HR and recruitment professionals, administration, training, security, risk, compliance, legal, policy, vetting and screening, operations and all line managers and directors and staff with responsibility for Right to Work checks and non- UK employee recruitment
Schedule
Welcome, housekeeping, aims & objectives for the day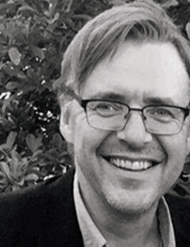 Guy Otty
Managing Director , Business Forums International Ltd. (BFI)
Following a successful career in media sales and financial recruitment, Guy started Business Forums International Ltd. over 25 years ago with his co-director Elizabeth Smith. Drawing on his extensive international experience in headhunting and senior recruitment, he is enviably placed to predict and respond to key HR challenges, from the 2006 pandemic to Brexit and beyond. Under his leadership, the company has become a leading HR and business management conference and training company looking to address the latest issues and concerns facing organisations.
Context: Why checks matter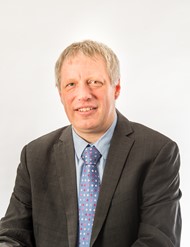 Ian Westwood
Immigration Consultant , The Westwood Organisation
Ian Westwood worked at the Home Office from 1993-2003. He was an operational Immigration Officer serving at Heathrow, Gatwick and Dover before being promoted to Chief Immigration Officer based in Croydon. Since then he has set up his own consultancy business, providing training and immigration advice to a variety of corporate and private clients on the subject of Immigration. He is regulated by the Office of the Immigration Service Commissioner to provide immigration advice in the UK. Ian's training credentials include the Chartered Institute of Personnel and Development's Certificate of Training Practice and the Belbin Team-Role Accreditation.
Putting the day into context with case studies

Standard documents you need to be aware of 
Understanding immigration status & who can work for you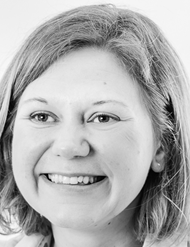 Lucy Walmsley
Senior Consultant , The Westwood Organisation
Lucy is our senior consultant, and provides corporate client support. Having previously held responsibility for immigration compliance at the University of Southampton, she has useful experience of the hoops and hurdles of compliance. Lucy regularly conjures up client guidance notes to simplify Home Office jargon and save clients from the frustration of navigating the Home Office website. Lucy is a regulated advisor with the OISC and a Chartered Member of the CIPD.
Overview of visas which allow work

European nationals: clarification of UKVI compliance depending on employment start date

Humanitarian routes

Indefinite leave to remain

Family visas

Hong Kong visas

Points Based Sponsored visas: who can work for you?

Skilled Workers

Global Business Mobility

Temporary Workers

Talent visa

Students

Graduates

High Potential Individuals 




Right to work checks: Policy & practice
Statutory Excuse What, Why, How, When

What is the statutory excuse?

Why is it so important?

How do you obtain it?

When do you need to do this?

Statutory Excuse in Practice

Manual checks

What to copy – passports & other docs

Online checks

Employer Checking Service

IDVT checks

GDPR compliance

Common issues: expired documents, non-British documents, agency workers etc.
What to do if you cannot obtain evidence of right to work.
Checking identity documents
Acceptable documents (List A & List B) in more detail with tips
The four steps to document checking

Step 1: Imposter
Step 2: Genuine document/security features.
Checking identity documents (continued)
Four steps to document checking (continued)

Step 3: Counterfeit document/ signs of alteration
Step 4: Sense check

How good do you need to be?
What to do if you spot an irregularity
Final questions and wrap up
Contact us to book or discuss our events & services

01983 861133


info@bfi.co.uk
Really useful - worked in HR for 18 years, and not had more useful identity check training.

Amazing, high quality teaching, I feel very confident about making checks going forward

Really happy I came on the course, I learnt a lot!

Very informative, left with a much clearer understanding of document certification
Very useful and very interesting, enlightening
Informative, well presented and gives you food for thought, thank you
I really enjoyed this course, I found it extremely informative and enjoyed the interaction with the other attendees.

Great informative course, provided good insight into the authenticity of ID documentation