FREE Covid-19 Employer Webinar: What to do This Week - 14th May 2020 (8)
Join LIVE 11:00 BST
About the series
A FREE weekly information-packed live discussion featuring an expert panel addressing the concerns that you have identified for us since the Covid-19 crisis unfolded. Employers are reeling at the speed and severity of the unfolding global health crisis and are struggling to manage employees' fear and concerns as well as help them quickly establish brand-new ways of working and living.
As part of our business pandemic planning series, which has run since 2006, this weekly webinar will give you real answers and workable strategies. A highly experienced speaker panel will be handpicked each week to share lessons learned from previous pandemics and crises and examine the specific challenges of Covid-19.
The discussion will last for thirty minutes followed by a thirty-minute Q&A or knowledge-sharing session - we are accepting questions before and during the broadcast. Please send your questions to elizabeth.smith@bfi.co.uk.
About this webinar
Number 8 in the weekly 'what to do' series aimed at senior HR practitioners looking for expert guidance and advice on surviving the Coronavirus crisis and beyond.
Drawing on our almost two decades' worth of pandemic planning and management expertise, we are delighted to offer these free weekly senior HR webinars as part of the #KeepBritainWorking initiative.
This week we concentrate on the implications to employers of the phasing out of furlough and how to prepare employees to return to work or for restructuring, as well as the new normal - what does it look like, what policy changes will you need to make and where should your efforts be concentrated in supporting your workforce through the process?
As ever, do email me elizabeth.smith@bfi.co.uk with any questions or issues you'd like to hear discussed.
Which functions will benefit from attending
HR, Health and Safety, Business Continuity Planning, Occupational Health, Contingency and Business Continuity Planning, Recruitment, Resourcing, Legal & Compliance, Line Management, Employee Relations, Security, Risk, Compliance, Strategy, Operations, and all directors and staff with responsibilities within this area.
Hear from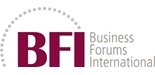 Schedule
Legal and employment law : furlough update and checklist
Workforce planning - essential elements of a workable plan and policy
Preparing your workforce for the future
30-minute live panel and knowledge-sharing session: "addicted to furlough"
Contact us to book or discuss our events & services

01983 861133


info@bfi.co.uk