FREE Covid-19 Employer Webinar: What to do This Week (#14)
Every Thursday at 11am BST
About the series
A FREE weekly information-packed live discussion featuring an expert panel addressing the concerns that you have identified for us since the Covid-19 crisis unfolded. Employers are reeling at the speed and severity of the unfolding global health crisis and are struggling to manage employees' fear and concerns as well as help them quickly establish brand-new ways of working and living.
As part of our business pandemic planning series, which has run since 2006, this weekly webinar will give you real answers and workable strategies. A highly experienced speaker panel will be handpicked each week to share lessons learned from previous pandemics and crises and examine the specific challenges of Covid-19.
The discussion will last for thirty minutes followed by a thirty-minute Q&A or knowledge-sharing session - we are accepting questions before and during the broadcast. Please send your questions to elizabeth.smith@bfi.co.uk.
About this webinar
Week 14:
- Policy changes post-Covid and how to implement them
- Initiation and changes to build a healthy workforce
- Consultation and redundancy: the key stages
As ever, do email elizabeth.smith@bfi.co.uk with any issues you would like to be addressed.
Drawing on our almost two decades' worth of pandemic planning and management expertise, we are delighted to offer these free weekly senior HR webinars as part of the #KeepBritainWorking initiative.
(You can find our full list of past and future conferences, workshops and webinars on our website: www.bfi.co.uk. We are currently developing all of our training in a digital format)
Which functions will benefit from attending
HR, Health and Safety, Business Continuity Planning, Occupational Health, Contingency and Business Continuity Planning, Recruitment, Resourcing, Legal & Compliance, Line Management, Employee Relations, Security, Risk, Compliance, Strategy, Operations, and all directors and staff with responsibilities within this area.
Schedule
Policy changes post-Covid and how to implement them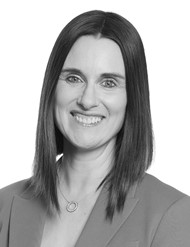 Olivia Sinfield
Associate Director , Osborne Clarke
Olivia has more than fifteen years' experience of advising employers and senior executives in the full range of contentious and non- contentious issues arising during the employment life cycle. Olivia re-joined the Osborne Clarke London employment team in 2016 having worked for a niche employment law practice for the previous seven years. This has provided her with an additional perspective having advised both employers and employees. Prior to that, she worked for five years at Osborne Clarke joining from another international law firm. Olivia has extensive experience in advocacy in the Employment Tribunal having represented Respondents and Claimants at preliminary and full hearings. She has also participated in the Judicial Shadowing Scheme. Olivia is experienced in dealing with a wide range of employment issues but has particular experience in: • HR data protection and privacy issues; • Employment Tribunal litigation including bonus claims; • Restrictive covenants and injunctions; • Restructuring and collective redundancies; • Business critical issues including board disputes, change management and discrimination claims. Olivia has a particular interest, and experience, in providing legal and HR training to HR departments and managers in a broad spectrum of employment issues. Olivia prides herself on giving practical and accessible, user friendly, 'no nonsense' pragmatic and commercial advice. Olivia is a member of the Employment Lawyers' Association and a regular media contributor in respect of HR data protection issues and considerations.
Initiation and changes to build a healthy workforce
Phil Waterworth
Clinical Operations Director , Team Prevent
A successful manager with a proven track record of implementing various healthcare initiatives within occupational health and wellbeing. Managing a multidisciplinary team with the goal of reducing sickness absence and positively influencing the health and wellbeing of staff in order for them to provide improved productivity and / or patient care. A successful change agent in terms of service transformation and experienced in business development and account management.
Consultation and redundancy: the key stages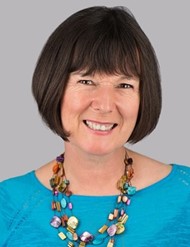 Beverley Sunderland
Employment Lawyer , Crossland Solicitors
I have been a solicitor for 30 years. I feel that I should have seen most things in the workplace but continue to be surprised every day by situations arising with clients. Whether that is advising the company or dealing with senior executives who are exiting and want to secure the best deal possible. What is employment law? It is all the rules and regulations that apply the moment you interview a potential employee - equal opportunities, data protection. When you take them on there is the law relating to unfair dismissal, whistle blowing, health and safety. There is compulsory insurance, pensions, specific documents they must receive within two months of starting. It is important to have good contracts and handbooks from the start, but so often it is overlooked. Unless you have a clear confidentiality clause in your contract it will be very difficult to stop an employee taking your client lists. These are all the things I can help with - from documents at the start of the relationship to advising when it is going wrong or where there needs to be restructuring or redundancies. We have a lot of experience in stopping employees from taking confidential information when they leave. We don't just advise, we will be there in Tribunal or the High Court to stand by our advice.
Contact us to book or discuss our events & services

01983 861133


info@bfi.co.uk