IR35 2024 - A Crucial Update
A comprehensive guide to IR35 for employers
Time: 09:30 - 13:00  
Cost per attendee: £275 + VAT per attendee 
Thursday 8th February 2024 
(If you can't attend the live event, we can send a link post event to watch the recording.  Cost: £225 +VAT - please contact registrations@bfi.co.uk) 
Keeping you abreast of the latest IR35 legislation
An intensive information-packed half day led by an unparalleled speaker panel addressing upcoming and potential changes, updates and timelines. Ensure you remain abreast of all the latest developments and get solid, practical advice from our experts.
Find out:
how to avoid fines or potential liabilities
where the key risks are and how to avoid them
the latest case studies and understand the resolution process
what are the implications for international workers and how to remain compliant in challenging jurisdictions
Who should attend this IR35 summit?
Time-challenged delegates with some experience of IR35 policy, compliance and practice who need an intensive update. Those who have attended our previous courses and are looking for an efficient refresher. Experienced HR and payroll practitioners looking to update policy and practice
DELEGATE FEEDBACK
"Excellent speakers"
"Comprehensive and useful information presented throughout the day"
Test your Zoom access ahead of the event:
Platform: Zoom - An encrypted zoom platform with password access:
Click here for further information and to test access 
Prefer to run this course

 

In-house?
We offer this course as a face to face or online in-house training option, if this would be more suitable, please email catherine.ouston@bfi.co.uk
Which functions will benefit from attending
HR, RECRUITMENT AND RESOURCING, TEMPORARY & AGENCY RESOURCING, LEGAL, TRAINING, COMPLIANCE AND AUDIT, ADMINISTRATION, STRATEGY, POLICY, OPERATIONS, LINE MANAGERS AND ALL DIRECTORS AND STAFF WITH RESPONSIBILITIES WITHIN THIS AREA
Schedule
Introduction and welcome
Elizabeth Smith
Director of Research , Business Forums International Ltd. (BFI)
Elizabeth is director of research and a founding co-director at Business Forums International. She is responsible for all programme content and writing, and researches current areas of interest for senior HR professionals in large organisations. BFI is the UK's leading HR risk specialist conference and training provider, delivering key and timely information to over 3,000 delegates a year both through public and in-house training courses. Before founding BFI in 1996, Elizabeth specialised in researching corporate financial programmes in Asia and the Middle East, based in Dubai. She also worked in advertising and publishing in the Middle East and London. Elizabeth was educated in the West Indies, Saudi Arabia and Belgium before reading Modern Languages at Durham University. She is currently developing an online training course for line managers to raise awareness of menopause symptoms and ways that employers can work to make their workplaces more inclusive.
Overview and updates

Rebecca Seeley Harris, LLB (Hons) LLM MSc
Employment Status, Off-payroll & IR35 Expert
Re Legal Consulting Ltd
View Bio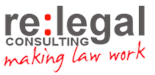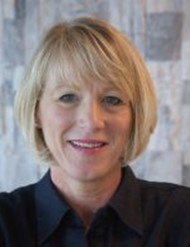 Rebecca Seeley Harris, LLB (Hons) LLM MSc
Employment Status, Off-payroll & IR35 Expert , Re Legal Consulting Ltd
Rebecca is a leading expert and thought leader on employment status, off-payroll working and IR35 and is the author of CEST Explained.  Recently she won the Contracting Industry Influencer of the Year 2023 and last year won the FSB Self-employed Sole Trader of the Year.  She was also shortlisted for Outstanding Contribution to Taxation 2020-21 in the Tolley's Taxation Awards for her campaigning work during the Covid pandemic. Rebecca set up her legal consultancy, Re Legal Consulting Ltd, when the Inland Revenue brought in the IR35 tax initiative some 23 years ago.  Since then Rebecca has specialised on IR35, off-payroll working and the employment and tax status of the self-employed and personal service companies. She works with clients nationally and internationally, the private and the public sector, with representative organisations and government.  Rebecca was seconded to the Office of Tax Simplification (an independent body of HM Treasury)  as a Senior Policy Adviser to advise the government on employment and tax status.  Reporting direct to the Chancellor, Rebecca was part of a small team of experts who drafted the Employment Status Review 2015 and the Small Company Taxation review [2016] leading on the taxation of nano companies and the self-employed.  Rebecca developed the concept of SEPA, providing a vehicle to the self-employed to be able to protect the family home.  Rebecca was also a representative on the Cross-Government Working Group on Employment Status and also published the review into the taxation of the Gig Economy. She is a member of the Tax Faculty of the ICAEW and is a consultant to the British Universities Finance Directors Group (BUFDG) and Urgent Health UK, amongst others.  She has recently written a book called CEST Explained which, as the title suggests, explains HMRC's digital tool Check Employment Status for Tax.  Rebecca is often quoted in the press including the Financial Times, the Telegraph and the Times amongst others.  She also contributes to the professional press and writes articles on employment status. Rebecca has most recently started a campaign for the regulation of umbrella companies and the protection of umbrella company workers.  She does this voluntarily by drafting policy documents for the government to use to bring forward legislation.
Determining responsibility within your organisation
Off-payroll: navigating the minefield
Supply chain essentials
Limiting HMRC fine risks: useful dates and links
Alternatives to CEST
Recruitment update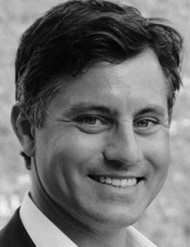 Colin Morley
Director , Hays Technology
Colin has 24 years of experience of delivering workforce solutions across the UK, Ireland, Europe and America. Colin has architected and delivered scalable services and products to private, non-for-profit and public sector organisations from delivery functions onshore, nearshore and offshore. Colin has a particular specialism in contingent workforce legislation and helping his clients to procure more sophisticated outcome based solutions.
Best practice on determinations
Dealing with long contractor engagements
Where should the responsibility lie?
Differences between SOW and Resource Augmentation
Due diligence checks: the essential questions
Umbrella companies: An essential checklist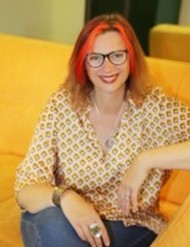 Julia Kermode
CEO , Paye Pass
Julia is Chief Executive at compliance specialist PayePass, which specialises in auditing umbrella companies. By forensically scrutinising everything relating to worker payments PayePass protects the supply chain from the financial risks of tax avoidance, tax evasion, mini-umbrella company fraud, payroll skimming, and holiday pay misconduct. Julia has many years expertise in the umbrella sector, including 7 years leading FCSA, where she successfully raised their profile from niche to ubiquity, extended influence within the government, and raised standards within an often-misunderstood sector. In 2020 Julia left FCSA in a position of strength, in order to launch IWORK and have a direct impact on the independent workforce that she is so passionate about supporting. Since leaving the umbrella sector, Julia became increasingly frustrated with the continued scourge of dubious practices within the umbrella sector, and this led her to take on the role of CEO at PayePass in May 2023. Julia says "it seems that misconduct is on the increase and that it's going unchallenged. I have been waiting for others to flex their muscles and take action, but nothing seems to be happening. I can't continue to sit back and watch an industry I love being increasingly vilified and untrusted. That's why I am taking matters into my own hands to raise standards and clean up the sector once and for all!"
Current and future updates: timeline and checklist
Shaping placements inside and out: key steps
Umbrella companies update: are you compliant?
Blanket decisions – public and private sector considerations
Know your contracts: key questions
Understanding SDS
The roles and risks of umbrella companies
Tax rulings 2024, implications for employers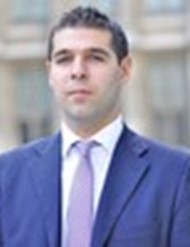 Michael Nicolaides
Head of Employment Taxes & Benefits , Deloitte LLP
Michael is a Tax Partner and leads Deloitte's UK Global Employment Taxes Practice which is the largest of its kind in the UK. He has specialised in Employment Taxes since 2005 and has significant experience advising clients on various employment taxes matters, covering both the domestic and global employment tax compliance and employment cost reduction arenas.   Michael has deep experience in advising clients on benefits, governance and controls, employment status/off-payroll workers, compliance processes, remediation, the UK Construction Industry Scheme and on global employment tax matters. Michael also often oversees clearance applications, disclosures and undertakes negotiations with tax authorities on behalf of clients. Michael has been advising a number of clients on the mobility and reward tax considerations of employee movements resulting from Brexit.   Latterly, Michael has been engaged on a number of large IR35/employment status projects, supporting businesses to: identify impacted workers; consider/design off-payroll workforce strategy and policies; review contracts with intermediaries/PSCs/umbrellas and labour providers to ensure terms reflect organisational requirements/strategy and afford appropriate commercial protections; review, advise and support implementation of robust processes, including designing internal audit review procedures; undertaking/supporting with status assessments and status appeals, including implementation of Deloitte's contingent worker workflow/status tool; assisting with employment status disputes/enquiries with HMRC and negotiating settlements/agreements.   Michael is a Fellow of the Institute of Chartered Accountants in England and Wales (ICAEW) and also sits on the Employment Taxes and NIC sub-committee of the ICAEW's Tax Faculty.
Refresher and update on government decisions and rulings
PGMOL decision
Offset position: precise methodology and implementation
Preparing for April 2024 and April 2025: Essential actions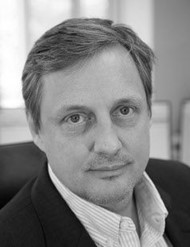 Dave Chaplin
CEO , IR35 Shield
Dave Chaplin is the CEO of tax compliance firm IR35 Shield which enables firms, agencies and contractors to remain compliant with the Intermediaries Legislation (IR35) and Off-payroll legislation. Dave is the author of the Contractors' Handbook Third Edition and more recently IR35 & Off-Payroll – explained. He assists with IR35 tax tribunals, has consulted on many occasions for HMRC, advises politicians and Government bodies on freelance tax matters, and is prolifically quoted in the trade and national press. In November 2020, Dave was included in the Staffing Industry Analysts (SIA)' list of Europe's 100 most influential leaders in the staffing industry.
Changes and updates: a 12-month timeline
Compliance: guidance and procedures
Subcontractor issues: best practice
Optimising your internal processes
Moving from Small to Medium business: a checklist to remain complaint and sane

Timings explained
Small print and inconsistencies
Wrap up and final questions
Online workshop
Sold out
Introduction to IR35 Workshop: Essential training for employers
Checklists, benchmarks & case studies