FREE Covid-19 Employer Webinar: What to do This Week (#18)
Time: 11:00 - 12:00 BST (if you can't attend live, register to watch the recording)
Cost per attendee: FREE 
Platform: Zoom - An encrypted zoom platform with password access. Click here for further information and to test access. If you cannot use zoom, we can still make sure you receive the recording and resources if you email info@bfi.co.uk
About the series
A FREE information-packed live discussion featuring an expert panel addressing the concerns that you have identified for us since the Covid-19 crisis unfolded. Employers are reeling at the speed and severity of the unfolding global health crisis and are struggling to manage employees' fear and concerns as well as help them quickly establish brand-new ways of working and living.
As part of our business pandemic planning series, which has run since 2006, this webinar will give you real answers and workable strategies. A highly experienced speaker panel will be handpicked each week to share lessons learned from previous pandemics and crises and examine the specific challenges of Covid-19.
The discussion will last for thirty minutes followed by a thirty-minute Q&A or knowledge-sharing session - we are accepting questions before and during the broadcast. Please send your questions to elizabeth.smith@bfi.co.uk.
About this webinar
Week 18: Workforce Management: Strategy, Compliance & Planning
As the Covid crisis begins to ease slightly, smart businesses are planning for recovery: at the same time, economic uncertainty and the threat of a second wave makes this a huge challenge.
One way to futureproof your organisation is to explore contingency and contract workers, as well as thinking about talent, skills the effects of AI, shrinkage and volume recruitment, remote working and potential legislative challenges.
In this week's free webinar, contingent workforce experts Giant are joined by employment lawyer Alison Treliving from Squire Patton Boggs and corporate HR Director Linda Kennedy, whose experience gives her a unique overview of the essential elements of workforce planning.
Sponsored by Giant Group
As ever, do email elizabeth.smith@bfi.co.uk with any issues you would like to be addressed.
Drawing on our almost two decades' worth of pandemic planning and management expertise, we are delighted to offer these free senior HR webinars as part of the #KeepBritainWorking initiative.
(You can find our full list of past and future conferences, workshops and webinars on our website: www.bfi.co.uk. We are currently developing all of our training in a digital format)
Which functions will benefit from attending
HR, Health and Safety, Business Continuity Planning, Occupational Health, Contingency and Business Continuity Planning, Recruitment, Resourcing, Legal & Compliance, Line Management, Employee Relations, Security, Risk, Compliance, Strategy, Operations, and all directors and staff with responsibilities within this area.
Schedule
Welcome
Elizabeth Smith
Director of Research , Business Forums International Ltd. (BFI)
Elizabeth is director of research and a founding co-director at Business Forums International. She is responsible for all programme content and writing, and researches current areas of interest for senior HR professionals in large organisations. BFI is the UK's leading HR risk specialist conference and training provider, delivering key and timely information to over 3,000 delegates a year both through public and in-house training courses. Before founding BFI in 1996, Elizabeth specialised in researching corporate financial programmes in Asia and the Middle East, based in Dubai. She also worked in advertising and publishing in the Middle East and London. Elizabeth was educated in the West Indies, Saudi Arabia and Belgium before reading Modern Languages at Durham University. She is currently developing an online training course for line managers to raise awareness of menopause symptoms and ways that employers can work to make their workplaces more inclusive.
Key influences on workforce management strategy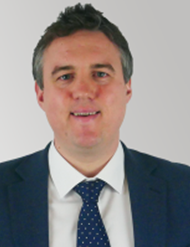 Dan Haslam
Group Sales Director , Giant Group
Dan Haslam is Group Sales Director for giant group, helping clients manage their contingent workers compliantly and cost effectively, using the whole range of giants services and products. Dan has over 10 years' experience in the industry so understands first-hand the challenges companies face when it comes to changing legislation and the constant flux of risk and legislation that impacts the contingent worker market.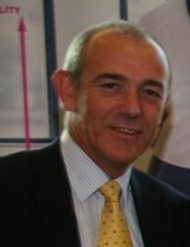 David Hopkins
Workforce Management Consultant , Giant Group
David Hopkins is a workforce management consultant with giant. Has many years practical experience of implementing and operating every type of managed service for contingent workers. Now using that experience to help develop a managed service for the future which addresses the current climate and emerging trends in employment.
Brexit, Covid, AI, robotics
Attitudes to work
Company hiring changes: freelancers, flexibility and volume
Uncertainty and volatility: how do they translate into workforce planning
Legal considerations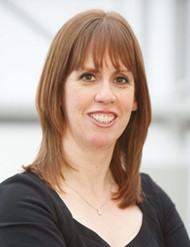 Alison Treliving
Head of Employment Partner for North West , Squire Patton Boggs
Alison is a partner and head of the Labour & Employment Department in the Manchester office of Squire Patton Boggs. Alison has a wide variety of experience in both contentious and non-contentious employment law. Alison regularly advises a range of corporate clients in different business sectors on matters such as board level appointments and departures, outsourcing, disciplinary and grievance matters, cross-jurisdictional disputes and business re-organisations. She is also an experienced litigator who takes a particular interest in complex discrimination claims. Alison regularly presents at seminars and training events organised by the Firm, third parties and clients/contacts. Alison also takes an active role and interest in the design and implementation of such events.
IR35: an update and key preparation areas
GDPR under Covid
Contingent workers - compliance
Corporate experience and perspective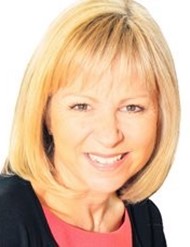 Linda Kennedy FCIPD
HR Director
Commercially focused international HR professional, with experience of working across various geographies including South Africa, South America, Australia, Europe and Former Soviet Union. Has led business transformation and culture change programmes in large organisations, involving complex stakeholder management and maintaining employee engagement. Excellent communicator at all levels, with good language skills, fluent in French with strong Spanish and German. Has track record of delivery with bottom line impact, demonstrating drive to succeed in different environments.
Contact us to book or discuss our events & services

01983 861133


info@bfi.co.uk