Recognising & Supporting Menopause in the Workplace Conference
Danubius Hotel Regents Park , 18 Lodge Road, St. John's Wood, London NW8 7JT
This taboo subject is gaining greater levels of attention, with MP Rachel Maclean predicting "It will become as unacceptable to not have a menopause policy as an employer as it is to not have a diversity and inclusion culture", yet few companies have menopause-specific health and wellbeing policies.
Registration fee: £395 plus VAT per delegate
Why attend this conference?
A vast majority of the 4.4 million over 50 women will go through menopause during their working lives. Recognising and supporting menopause positions your organisation as an employer of choice to a crucial demographic - the fastest growing one in today's workforce.
Workplace discrimination based on gender or age is illegal under the Equality Act
Several companies have faced tribunals and lost, being ordered to pay substantial amounts including BT and Surrey Police
Replacing a woman who has left work due to menopausal symptoms can cost an average of £30 000
Corporate Social Responsibility: ensure your midlife female employees can work as long as they choose with the highest possible quality or working life
CIPD revealed that 30% of the working menopausal women they surveyed had taken sick leave, yet only a quarter of these told their boss the real reason for their absence

65% said their ability to concentrate was affected
58% experienced greater stress
52% became impatient with clients and colleagues due to menopause

Corporate Social Responsibility: ensure your midlife female employees can work as long as they choose with the highest possible quality or working life
Part of a long-established BFI portfolio of workplace occupational health training.
Please note: If you have a topic to suggest or might like to speak at, endorse, or sponsor the event, please see how to get involved here.
Which functions will benefit from attending
HR , Diversity & Inclusion, Recruitment & Resourcing, Policy & Strategy , Operations, Line Management, Legal, Talent, Training & Development, HR, Equality, diversion and inclusion, Training, Policy, Organisational Development, Employer Branding, Engagement, Employee Relations, People Development, Learning and Development, Improvement and Quality
Schedule
Chair's welcome and opening remarks
Olivia Campbell
National Clinical Team Manager , Health Management Ltd.
OPENING ADDRESS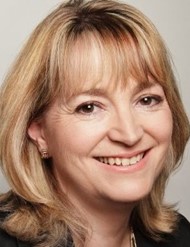 Kathy Abernethy
Menopause Specialist
KEYNOTE ADDRESS: FINDINGS OF RECENT STUDY OF MENOPAUSE CHALLENGES IN THE WORKPLACE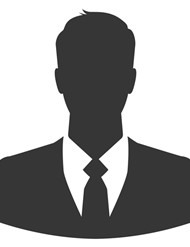 Haitham Hamoda
Chair , British Menopause Society
Mr Haitham Hamoda is a Consultant Gynaecologist and subspecialist in reproductive medicine and surgery at King's College Hospital. His areas of clinical expertise include infertility and assisted reproduction, menopause and premature ovarian failure, gynaecological ultrasound scanning, gynaecological endocrinology including polycystic ovary syndrome, management of fibroids and endometriosis, minimal access surgery, miscarriage and menstrual disorders. Mr Hamoda has published widely in his specialised field. He is co-author of the British Menopause Society Guidelines 2013 on the management of the menopause. He is a member of the Medical Advisory Council for the British Menopause Society. In addition, he is actively involved in ongoing research projects both locally and nationally and teaches at an undergraduate and postgraduate level. Mr Hamoda qualified in 1994 and was admitted as a member of the Royal College of Obstetricians and Gynaecologists in 2000. He was awarded a degree of Doctor of Medicine (MD) from the University of Aberdeen in 2007. He is accredited as a subspecialist in reproductive medicine and surgery after completion of the subspecialty training programme at Guy's and St Thomas' Hospital. Mr Hamoda is an approved healthcare provider for all the major UK insurance companies including BUPA, Aviva, AXA PPP, WPA, Cigna, Allianz and PruHealth.
LEGAL UPDATE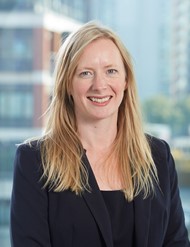 Jenny Arrowsmith
Partner , Irwin Mitchell Solicitors
Jenny has extensive experience of advising employers of all sizes. She provides strategic HR and employment law advice to clients on all aspects including redundancy and restructuring programmes, disciplinary and grievance issues, absence and performance management, contractual changes, discrimination, TUPE and restrictive covenants. She has experience of working within a range of sectors including education.
Understanding and meeting your legal requirements to support menopausal staff
Writing and implementing a menopause-specific policy
What should be included?
How do you ensure it's implemented and understood company-wide?
Case histories and lessons learned
A blueprint
Morning coffee and networking
TAKING THE HOLISTIC APPROACH
Dr Claire Hardy
Lecturer in Organisational Health and Wellbeing , King's College London
Current research project title: Menopause at work: development of brief interventions to improve the quality of life of working menopausal women A 3-year project funded by the charity Well-being of Women that aims to help working women manage their menopausal symptoms in the workplace. The project involves adapting an established cognitive behavioural therapy (CBT) intervention for working women, as well as developing an intervention for managers to help them understand more about the menopause, its impact on women, and how they may be able to help women in the workplace. Principal investigator: Prof Myra Hunter - King's College London Co-investigator: Prof Amanda Griffiths - University of Nottingham
Conducting effective risk assessments
Potential changes to physical and psycho-social work environments: what really works?
Providing information and support – what are the optimum channels?
Training line managers
Extending support to colleagues and family members
CASE STUDY: MENOPAUSE - THE CLINICAL ASPECTS
Olivia Campbell
National Clinical Team Manager , Health Management Ltd.
The impact of menopause on the body: sleep, diet, symptom management
Helping strategies

Work place adaptions
When OH referrals might help

Myths and misconceptions
CASE STUDY: WEST MIDLANDS POLICE
Why is the issue relevant and key to our organisation?
Understanding the issues and communicating them internally and externally
Practical workplace solutions: what to implement and why
Afternoon tea and networking
CASE STUDY: ALTERNATIVE THERAPIES
CASE STUDY: LESSONS FROM THE CITY
Starting the conversation with colleagues who have no experience of the issue
Raising awareness without ranting!
Practical measures: what works and why?