Changes to Worker Status Post Uber Ruling Conference
Time: 09:25 - 12:30 BST (if you can't attend live, register to watch the recording)
Cost per attendee: £250 + VAT 
Platform: Zoom - An encrypted zoom platform with password access. Click here for further information and to test access 
Following Uber's long-running historic court battle, the high court ruling means your independent contractors could now be now entitled to basic employment rights. The repercussions and cost implications for UK employers are huge.
UK organisations work with over 1.3 million "gig workers": independent contractors, online platform workers, contract firm workers, on-call workers, and temporary workers. Where now classed as "workers" rather than self-employed contractors, they are entitled to:
Paid sick leave
Paid holiday
Pensions
National minimum wage
The right to not work more than 48 hours on average per week
This important briefing examines the ruling, and its implications for UK employers. 
Attendees will:
Hear from an outstanding speaker line-up, including the lawyer who represented the original lead claimants of the case; the author of the independent "Taylor Review" of modern working practices; the current National Officer of the GMB Union; IR35's most prominent thought leader and the author of 'CEST explained'
Understand the far-reaching consequences of the ruling, especially in the light of Brexit and Covid-19
Avoid potential costly action and associated reputational damage
Ensure working practices are legal and ethical
Hear from key legal players to ensure expert insight and guidance
Learn how to future-proof your unions relationships
Ensure your own Modern Slavery Statement is up to date and workable
Please note: If you might like to endorse or sponsor the event, please see how to get involved here. 
Want to run this course in-house?
We can tailor any of our events to run in-house for your organisation, find out more here
Which functions will benefit from attending
HR, Temporary and Agency Resourcing, Training, Compliance and Audit, Administration, Policy, Workforce Planning, Business Continuity Planning, Contingency, Recruitment, Resourcing, Legal & Compliance, Employee Relations, Security, Risk, Strategy, Operations, and all Directors, Line Managers and staff with responsibilities within this area.
Schedule
Welcome and outline of the day
Elizabeth Smith
Director of Research , Business Forums International Ltd. (BFI)
Elizabeth is director of research and a founding co-director at Business Forums International. She is responsible for all programme content and writing, and researches current areas of interest for senior HR professionals in large organisations. BFI is the UK's leading HR risk specialist conference and training provider, delivering key and timely information to over 3,000 delegates a year both through public and in-house training courses. Before founding BFI in 1996, Elizabeth specialised in researching corporate financial programmes in Asia and the Middle East, based in Dubai. She also worked in advertising and publishing in the Middle East and London. Elizabeth was educated in the West Indies, Saudi Arabia and Belgium before reading Modern Languages at Durham University. She is currently developing an online training course for line managers to raise awareness of menopause symptoms and ways that employers can work to make their workplaces more inclusive.
A warm welcome on behalf of BFI and a look at the topics covered, how to get the most of the briefing as a delegate and an update on any developments in the area since we published the programme.
Legal analysis of the ruling: what does this really mean for Uber and other gig economy employers?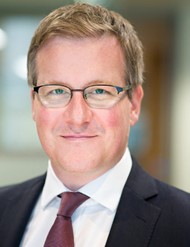 Paul Jennings
Partner , Bates Wells
Paul advises companies, charities, LLPs and senior executives on all aspects of employment and partnership law. His day-to-day practice involves dealing with the full range of employment law and partnership issues. This can range from negotiating complex contracts to pursuing and defending high-value claims. Paul has a particular interest and expertise in the law on status and discrimination having fought a numbering of the defining cases in these areas. His clients include PLCs, international charities, media and technology businesses, senior executives and start-ups. He has been recognised for a number of years as a leader in the field of employment law by the leading legal directories and frequently provide commentary for television and news media. He regularly speaks at HR and legal conferences and he oversees the employment team's annual seminar programme.
Looking beyond the immediate concerns of uber and its drivers
Written contracts
Determining a worker's status
Implications to current business models
"Subordination and control"
Understanding the ramifications and far-reaching consequences
Legal implications: preparing for changes to employment status in 2021 and beyond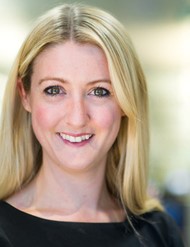 Rachel Mathieson
Senior Associate , Bates Wells
After qualifying into Druces LLP's Employment team in 2014, Rachel gained experience advising on contentious and non-contentious matters for both employer and employee clients across a wide range of sectors. She has considerable experience in the financial sector and on negotiating exits for both the employer and the employee. Rachel joined the Employment team at Bates Wells in July 2016 and now acts for household name commercial entities, charities, partnerships and senior executives. Bates Wells practice includes negotiation of exits, advising on restrictive covenants and advising employers on dismissals including discrimination issues. She also undertakes a broad range of contentious work on cases in the Employment Tribunal, Employment Appeal Tribunal and Court of Appeal including in relation to worker status, discrimination and whistleblowing.
Implications for tribunal system
Post-Brexit review of UK employment law
Potential divergence from EU labour market standards
Changing tax incentives
New immigration law: status of foreign workers
Risk of economic pressure of COVID forcing employers to cut corners on workers' rights
Other workers bringing own cases, citing decision as precedent
Implications to your unions relationships
Coffee break
Stretch your legs, rest your eyes and check your emails if you need to.
Legal Q&A
An unmissable chance to quiz the experts on this ruling, what it means for UK employers, as well as for your own organisation. Delegates may submit questions prior to the day, but will also be encouraged to engage personally in this important discussion and analysis.
The employers' response: checklist for a workable policy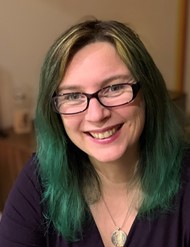 Julia Kermode
Founder , IWORK
Julia is founder and director of IWORK (www.iwork.co.uk), which was set up in 2020. Championing independent work, the website provides a wide-range of valuable resources to help all types of independent workers: gig workers, agency workers, temps, contractors, freelancers and the self-employed to better understand the business of working for themselves. Julia is a podcaster, network builder and campaigner. She has significant knowledge, experience and insight into the legal and tax issues affecting the independent workforce. Prior to IWORK, Julia spent 7 years as CEO of FCSA, a compliance accreditation body for accountants and umbrella firms. Here she led unprecedented growth, successfully increasing the profile of FCSA, extending influence within the government, and raising standards within an often-misunderstood sector. Julia left FCSA in a position of strength, in order to launch IWORK and have a direct impact on the independent workforce that she is so passionate about supporting.
Control of workers and guarantee of service
Sick-pay and holiday pay
Pension schemes
Minimum wage
Long-term
UK look at labour market regulation
Novel forms of work proliferating
Possibility of national licensing scheme
Panel debate - platform work: policy and precariousness

Matthew Taylor
Chief Executive
Royal Society for the encouragement of Arts, Manufactures and Commerce (The RSA)
View Bio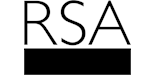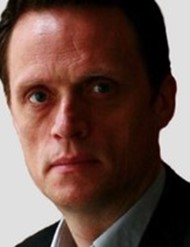 Matthew Taylor
Chief Executive , Royal Society for the encouragement of Arts, Manufactures and Commerce (The RSA)
Matthew Taylor CBE FAcSS is a British former political strategist and current Chief Executive of the Royal Society for the Encouragement of Arts, Manufactures and Commerce (RSA) in the United Kingdom since 2006. In 2005, he was appointed by incumbent Prime Minister Tony Blair as head of the Number 10 Policy Unit. He is a writer, public speaker and broadcaster who has been a panellist on BBC Radio 4's The Moral Maze since 2008. In October 2016, he was appointed Chair of the Review of Modern Employment established by Prime Minister Theresa May; the Taylor Review report Good Work was published in July 2017.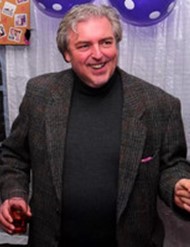 Mick Rix
GMB Union National Officer , GMB Union
Current GMB Union National Officer Joined GMB Union 1979 in our Yorkshire & North Derbyshire Region. Previously: -District Secretary ASLEF train drivers union -General Secretary ASLEF train Drivers Union. -TUC representative on the government safety body RIAC, member of various TUC committee and General Council. Attended various delegations internationally for the TUC, along with private discussions with senior politicians. -Chair of the ITF Eurotunnel consultative committee. -Vice Chair International Transport Workers Federation Railway Section -Member of ETF (negotiating) committee mobile workers with employers and social dialogue committee of the EU commission. Was the SEIU/ T&G UK Organiser for International Campaigns on First Group/ National Express. Was the ITF Global Organiser working with ICEM on Transport & Oil campaigns. GMB Union - - Responsible for strategic organising/ campaigns/ industrial relations/ collective bargaining with a range of companies in the Transport & Logistics sector, including companies such as Amazon, DHL, Wincanton, XPO, BFS Group, Bestfood Logistics/Booker Negotiated and Organised with all major industrial sectors, Retail Wilkos, Walmart ASDA, Aviation BA, Servisair/Swissport, Dnata, Menzies, Manufacturing and Process Sectors, Paper & Corrugated Sectors, Energy & Nuclear Sectors, Water Industry, Public Sectors HE & FE. Currently has national and strategic responsibility for organising in the "GiG" economy for GMB Union, including Amazon, Couriers/ Drivers/ Warehouse Opps/ Taxi & PHV Drivers trades.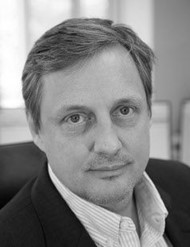 Dave Chaplin
CEO , IR35 Shield
Dave Chaplin is the CEO and founder of contracting authority ContractorCalculator and tax compliance firm IR35 Shield. Dave was an IT contractor before founding ContractorCalculator in 1999. IR35 Shield enables firms, agencies and contractors to remain compliant with the Intermediaries Legislation (IR35) and Off-Payroll legislation. Dave is the author of the Contractors' Handbook Third Edition and more recently IR35 & Off-Payroll – explained. He assists with IR35 tax tribunals, has consulted on many occasions for HMRC, advises politicians and Government bodies on freelance tax matters, and is prolifically quoted in the trade and national press. In November 2020, Dave was included in the Staffing Industry Analysts (SIA)' list of Europe's 100 most influential leaders in the staffing industry.

Rebecca Seeley Harris, LLB (Hons) LLM MSc
Employment Status, Off-payroll & IR35 Expert
Re Legal Consulting Ltd
View Bio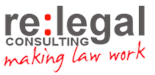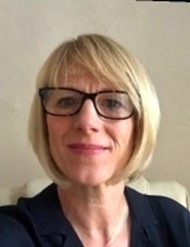 Rebecca Seeley Harris, LLB (Hons) LLM MSc
Employment Status, Off-payroll & IR35 Expert , Re Legal Consulting Ltd
Rebecca set up her legal consultancy, Re Legal Consulting Ltd, when the Inland Revenue brought in the IR35 tax initiative some 20 years ago. Since then Rebecca has specialised on IR35, off-payroll working and the employment and tax status of the self-employed and personal service companies. She works with clients nationally and internationally, the private and the public sector, with representative organisations and government. Rebecca was seconded to the Office of Tax Simplification (an independent body of HM Treasury) as a Senior Policy Adviser to advise the government on employment and tax status. Reporting direct to the Chancellor, Rebecca was part of a small team of experts who drafted the Employment Status Review 2015 and the Small Company Taxation review [2016] leading on the taxation of nano companies and the self-employed. Rebecca developed the concept of SEPA, providing a vehicle to the self-employed to be able to protect the family home. Rebecca was also a representative on the Cross-Government Working Group on Employment Status and also published the review into the taxation of the Gig Economy. She is a member of the Tax Faculty of the ICAEW and is a consultant to the British Universities Finance Directors Group (BUFDG) and Urgent Health UK, amongst others. She has recently written a book called CEST Explained which, as the title suggests, explains HMRC's digital tool Check Employment Status for Tax. During the pandemic, Rebecca drafted the Directors Income Support Scheme (DISS) and the Targeted Income Grant Scheme (TIGS) and worked with the FSB, the ACCA and the All Party Parliamentary Group for Gaps in Support. The policies were sent to HM Treasury to try and find a way to support those who had been excluded from financial assistance.
Experts in this area will debate the future of online platform work such as Handy, Deliveroo, Upwork and other zero hours and self-employment trends in the context of the way in which the court framed the Uber decision. We will also examine the need to clarify UK employment status in the light of the pandemic and the crucial steps UK employers need to take right now to ensure their Modern Slavery Statement is workable, as well as ensure they are protected against similar claims and reputational risks.