IR35 Planning and Preparation Conference: Compliance - Contracts - Organisational Solutions - A Practical Guide
Danubius Hotel Regents Park , 18 Lodge Road, St. John's Wood, London NW8 7JT
Changes to IR35 legislation, extending to the private sector will take place with effect from April 2020. Understanding the complex IR35 legislation may have punitive consequences if HMRC do not agree with your status assessments.
Registration fee: £395 plus VAT per delegate
Wednesday 15th January 2020 - London
Organisations must prepare flexible workforce staff and get to grips with tests in order to remain compliant, either inside or outside IR35 rules. You may be putting your organisation at risk if you do not clarify your status and avoid last-minute panic.
This comprehensive seminar offers the tools to help you draw up a compliant and workable game plan for your staffing which will avoid fines and ensure your talent pools remain at optimum levels. You will learn the best ways to classify and communicate with affected staff, ensuring they are aware of their options and obligations as well as offering a range of workable contract options.
Why should you attend?
Avoid costly legal challenges to status assessments
Avoid debilitating staff loss by planning early—98% of contractors will avoid working on contracts that place them inside IR35
Learn how to consult with and advise current staff to understand and implement the best employment model for your organisation
Ensure your contracts are compliant and avoid non-compliance penalties
Get equipped with the tools to avoid a drop in your organisation's talent pool—51% of public sector organisations have lost skilled contractors post IR35 April 2017
Past delegates said:
"I have to say, it was one of the best conferences I have been on. It was very informative, and all speakers were engaging to their audience"
- Michael Bingham, Managing Director, MPB Consultancy Services Ltd
"Great speakers, all aligned and consistent on their views and highlighting issues to be considered. Good slides to help manage internal company conversations."
- Legal Director, Chartered Insurance Institute
"Very interesting. Made me think"
"Excellent speakers"
"Comprehensive and useful information presented throughout the day"
"Some great presenters who were very knowledgeable and engaging"
"Good content presented in an engaging way"
"Was great to hear all the different perspectives on the topic" 
Which functions will benefit from attending
HR, Recruitment and Resourcing, Temporary & Agency Resourcing, Legal, Training, Compliance and Audit, Administration, Strategy, Policy, Operations, Line Managers and all Directors and staff with responsibilities within this area
Schedule
CHAIR'S WELCOME AND OPENING REMARKS
UNDERSTANDING YOUR LEGAL POSITION: ROLES AND RESPONSIBILITIES TO ENSURE COMPLIANCE
What are the current proposals for the new rules?
Understanding the supply chain
Tax liabilities, obligations and risks
HMRC's online Tool - "CEST" vs. recent case law
MOO, right of substitutions, control and other contentious issues
Contractual issues
Ensuring your business is ready for April 2020
LESSONS FROM THE PUBLIC SECTOR
What were the motivators and how have they worked?
Assessing and analysing the impact
Blanket decision-making: lessons learned
BBC and NHS: what does the private sector need to avoid?
THE PRACTICALITIES OF ENSURING YOU WILL BE COMPLIANT WITHIN THE TIME FRAME
Getting started: a checklist and timeline
Implications to the supply chain
Intermediaries legislation
Criminal Finance Act
Morning coffee and networking
AUDITING HOW IR35 WILL AFFECT YOUR BUSINESS
Potential financial and operational impacts
Identifying necessary stakeholders: HR, tax, finance
Reviewing your processes regularly and holding stakeholders to account
How many contractors is enough and defining their role in the business
How are they used, and should that change?
Pros and cons of outsourcing IR35 compliance and procedure
UNDERSTANDING AND MITIGATING THE RISKS OF YOUR CONTRACTOR SUPPLY CHAIN: THE KEY RELATIONSHIP BETWEEN HR AND LEGAL
Reviewing your people strategy in light of upcoming legislation
Mapping your projected people needs
Reviewing the role of your contingent workers
Other options:


bench consultants
Statement of work contracts

Employment tribunals: strategies to minimise and mitigate the risks
CASE STUDY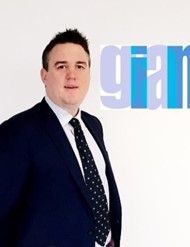 Dan Haslam
Head of Sales , Giant Group
As the head of sales at giant group, Dan Haslam has 10 years' experience in the industry so understands first-hand the challenges companies face when it comes to changing legislation. Dan has been heavily involved with the roll out of off-payroll working in the public sector in 2017 and is now here to share his insights in preparation for April 2020. The giant team provide specialist, end to end software and global workforce management solutions using unrivalled technology and smart managed services.
REVIEWING CURRENT CONTRACTS TO SET IR35 STATUS
What needs to be reviewed?
Are your contracts for purpose going forward?
What new steps need to be included?
Demonstrating your IR35 assessments are complete
Afternoon tea and networking
INTERNAL AND EXTERNAL HIRING PRACTICES: GAINING COMPLIANCE AND CONSISTENCY THOROUGH REVIEW
Ensuring you're still attracting the best talent
Mitigating flight risk reviewing your recruitment partner contracts
Smart onboarding
PRACTICALITIES: CONTRACTS, CALCULATIONS AND RENEGOTIATIONS
How much could this cost your firm?
Understanding the financial considerations of all parties
Renegotiating contract rates with workers
The issue of expenses and attracting mobile workers
Correct advertising of contract rates
The perils of applying chapter 8 to chapter 10
Example calculations, impact and considerations
Overcoming some of the challenges
Wrap up and end of conference