Building and Managing Successful Remote Teams Seminar
Time: 09:00 - 13:30 GMT (if you can't attend live, register to watch the recording)
Cost per attendee: £250 + VAT 
Platform: Zoom - An encrypted zoom platform with password access. Click here for further information and to test access 
Have you updated and adopted new management skills to reflect your new working environment? The success of remote teams is now your responsibility, and managed effectively, remote teams can deliver increased productivity, quality and goal-achievement.
As the Covid-19 pandemic continues, most organisations have adopted remote working patterns, leading to seismic changes for employees, both in their working and domestic lives. HR, along with team managers, need to meet the challenges of this new normal and we are delighted to provide an update of several sell-out programmes we have been running in the past year to support those affected.
In addition, a recent survey conducted by PwC showed 83% of office workers would like to continue working remotely at least one day a week after the coronavirus crisis ends; Spotify have gone one further and said employees can work from anywhere in the world. Hybrid work patterns are here to stay.
However, our clients are reporting a sense of dislocation after remote working for a year; how can HR managers foster team identity and company culture as well as ensure they are effectively monitoring performance and collaboration?
Making remote team working effective requires specific skills - we have identified world-class speakers to offer expertise, experience and solid practical advice on how to get the best out of your people. Meeting these needs requires a proper understanding of remote team dynamics - this intensive, half-day seminar, developed with input from leading mental health, management, remote working and technology experts, will deliver:
new communication and observation skills
fostering and maintaining productive working procedure
choosing and leveraging the right technology
creating new channels to create healthy and inclusive remote workforces
practical solutions to establish a strong virtual leadership presence
Please note: If you might like to endorse or sponsor the event, please see how to get involved here. 
Want to run this course in-house?
We can tailor any of our events to run in-house for your organisation, find out more here
Which functions will benefit from attending
HR, Recruitment and Resourcing, Legal, Training, Compliance and Audit, Administration, Strategy, Policy, Operations, Line Managers and all directors and staff with responsibilities within this area.
Schedule
Introduction to the day and ice-breaker exercise
People, teams and building a connected organisation for the future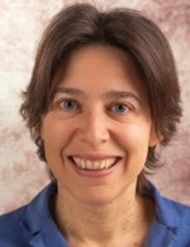 Pilar Orti
Director , Virtual Not Distant
Pilar Orti is the Founder and Director of Virtual not Distant, where she helps managers and their teams adopt online collaboration practices. She's worked with all types of organisations (private, public, small, large…), where their people want to feel closer together despite being physically apart. Through Virtual not Distant she runs workshops on Visible Teamwork and facilitates team sessions. She's also developing an employee-led, in-house podcasting programme through which organisations can amplify their culture and nurture a sense of belonging. Pilar hosts the "21st Century Work Life" podcast, which focuses on leading remote teams, online collaboration and how distributed organisations are evolving. The show, listed by companies such as remote.co and Workplaceless as a top podcast for remote workers, includes returning guests, many of whom are international thought-leaders and advocates for remote work. She's also an active member of the International Association of Facilitators, where she co-hosts the podcast of the England and Wales chapter "Facilitation Stories". Pilar has a parallel career as a voiceover artist, which includes the voice of Xuli for the popular BBC cartoon "GoJetters" and she has written books on different subjects.
adopting a new management mindset to embrace the virtual space
making authentic connections and valuing individuals 
communication and trust-building: beyond the online meeting 
levity and informality: getting a health balance 
supporting internal networking, informal learning and sense of belonging in an organisation
Critical success factors in building effective and productive teams
Using a mixture of plenary sessions and group exercises, delegates will learn the best ways to establish productive, healthy and empowered teams
where are you now and what needs to be done?
key stages of building remote teams
establishing and sustaining team cohesion
enhancing and strengthening your virtual team's productivity, trust, performance and resilience
goal setting to increase engagement and establish mutual expectations
building an inclusive culture of energetic teams and psychological safety
delegation, empowerment and accountability: creating personal ownership within teams
Occupational health considerations: essentials for successful and healthy remote teams
Netsai Chirenda
Occupational Health Advisor , Virgin Atlantic Airlines
A critical checklist for HR managers to ensure lessons learned from lockdown can be implemented and adapted for the new normal.
Understanding remote team working: the psychological perspective for HR managers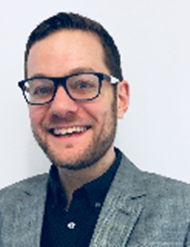 Mark Hashimi MSc MBACP UKCP CTA
Director , Strategic Wellbeing
Mark, having previously held a number of senior management positions over the last ten years, has significant experience when dealing with mental health and work related issues, as head of workplace wellbeing at Mind in Hammersmith & Fulham, senior revenue manager at EDF Energy, as a psychotherapist, trainer, public speaker, mental health first aid instructor and from his own personal experiences. Mark works closely with Bloomberg, WPP Group, Ogilvy, UKTV, BBC Worldwide, Cabinet Office, AIG Insurance, Allianz, Hiscox, Met Police, NHS, Sage Publishing to name a few. Mark facilitates mental health sessions with a strong focus on proactive intervention and long-term sustainability, challenging stigma and effective communication. Mark takes an "end-to-end" approach to wellbeing strategy implementation when working with clients; he is experienced in reviewing, enhancing and writing mental health policy and embedding welling strategy in line with best practice. Alongside corporate training and consultancy, Mark works as a psychotherapist and counsellor trained in transactional analysis and EMDR. Mark co-designed and delivered the "Trauma and Bereavement" training for those impacted by the Grenfell tragedy and Mind's core mental health and emotional intelligence workshops delivered nationally.
remote working team dynamics: key insights into how the most successful teams work remotely and how to foster similar in your organisations
stress and psychological detachment: what should you look out for and how to manage
general principles to build trust, safety and communication
wellbeing, performance, loneliness, distractions and motivation: what is the role of HR during and after the pandemic?
maximising engagement to mitigate disciplinary issues
virtual feedback and coaching as a method of avoiding potential conflict situation
Methods to maximise engagement, wellbeing and inclusion: a case study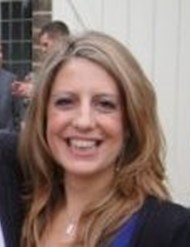 Sarah Morgan
Organisational Development Manager , Stockport Council
moving from WFH to hybrid training and workforce development: making planning and implementing a strategy that works
understanding the practicalities: communication and practice
wellbeing, safety and equality considerations: what works for us
red flags and warning signs: a checklist
managing outcomes versus presenteeism
managing change and culture shifts to avoid ambiguity and establish clear action-based objectives
Technology and processes for successful remote team working: lessons learned from the tech sector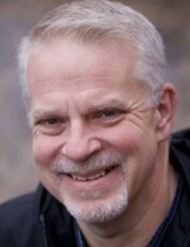 Jeff Wellstead
CEO , Big Bear Partners
Jeff's career has spanned over 25 years of HR leadership and consulting working within investment banking, consulting and technology (SaaS, Voice Recognition, NLP, AI/Machine Learning, eCommerce and bio-technology). He also works with exponential organizations to prepare for rapid hyper-growth across people, process and technology challenges to ensure vision realization. For the last 16 years, Jeff has been working with start-up & SME tech companies to provide actionable strategies to grow people, process & technology, building highly effective innovation cultures to support the revolutionary pace of disruptive product and service creation. As CEO of Big Bear Partners, Jeff is an accomplished talent & innovation accelerator and Future of Work consultant for SME businesses in the emerging, fast growth high-tech and biotech sectors, as well as mature businesses under taking digital transformation.
defining the outcomes you need in order to best match your tech: essential questions for HR
best tools for:

collaborative working
communication
performance
Drawing on a wealth of tech and remote working experience in start-ups, Jeff will share knowledge to enable HR professionals to leverage the latest tech to optimise team relations, check-in and performance tracking and course correction. This will be a highly interactive session with plenty of opportunity to ask questions.
Establishing a culture of workplace wellbeing: why we should empower not fix
Ryan Hopkins
Wellbeing & Collaboration Leader , Sainsbury's Digital Tech and Data
Ryan currently leads wellbeing and collaboration at Sainsbury's Digital, Tech & Data, improving how colleagues work best together; enabling colleagues to thrive rather than survive. He intends to make Sainsbury's an even better place to work; supporting his colleagues to be their best selves, do their best work, and be proud of it. Ryan is a former Big 4 Digital Strategy Consultant. He has managed and delivered global wellbeing strategies, tools and solutions; people-led transformations; large conferences for some of the world's largest companies such as Dyson, Salesforce, Discovery, etc. The overriding purpose of all this work is to create the culture/environments for the workforce of the future to thrive. In addition to his work at Sainsbury's, Ryan is working with industry-leading professionals and companies to encourage, empower, and enable individuals to prioritise what makes them their best selves and for organisations to create the space for this to happen. He is also working as an Advisor with various wellbeing start-ups and actively contributes to the latest thought leadership in this space, speaking at conferences, panels, and contributing to reports/publications. When Ryan has a spare minute, you'll find him practising his Spanish or doing some obscene fitness challenge.
balancing individual wellbeing against professional obligations
creating a culture where individuals can prioritise themselves
what can we do today to move toward this
Meeting the challenges of remote collaboration, communication and connection: a case study
Zena O'May
HR Manager , Orion Pharma
establishing requirements and managing transition: what did we learn?
maintaining culture: key goals and practices for successful remote teams
what next? planning for the new normal
Replicating the water cooler experience: effective strategies to maintain culture and values remotely: a case study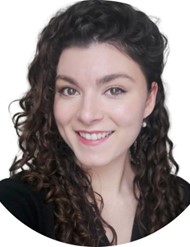 Mikaila Read
Senior Remote Experience Manager , Impala
As the Senior Remote Experience Manager at Impala, I support the People Team's strategy to deliver an incredible remote work experience for our fully-distributed team. We're excited to be reinventing what it means and how it feels to collaborate across borders — it all starts with understanding the unique challenges, motivations, and experiential needs of each and every 'Impalan.' My Specialisms: ◦ To align, inspire, and bring our team closer together, I design remote employee engagement initiatives and values-focused content. ◦ To evolve our remote team operations and reinforce our culture, I scrutinise internal processes and employee programmes — finding ways to increase their overall value and relevance to our entire business.
Establishing and communicating vision and mission across remote teams
Internal initiatives to maximise connections
The virtual onboarding experience: tips to integrate new employees across borders
Language and cultural considerations
How to have fun remotely: the art of enjoyment revisited for lockdown and beyond
Wrap-up, final questions and end of seminar